"I'm continually amazed the way he plays his game... You hear him interviewed and you think what an unbelievably together, mature, young guy he is. He's a fantastic guy to have."
Leigh Matthews - AFL Player of the Century
"He is the hardest opponent I've ever played on. I remember watching him when he first burst on to the scene, I actually would look at him as someone I wanted to base my game around. His speed, his accuracy with his skills, his contested football. It's just fantastic"
Adam Goodes - 2 x Brownlow Medallist, AFL Hall of Fame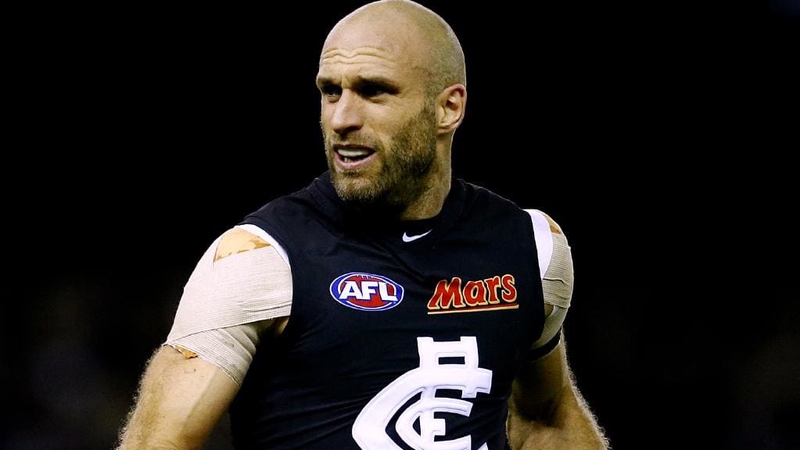 Often times we find ourselves developing an intrinsic connection with our favourite athletes. A fascinating concept given that for most of us, we never understand the human behind the athlete, their personality, pet hates or most embarrassing moments.
However, there are certain athletes who encapsulate everything that we as "mortals" wish to be for our favourite teams - strong, fast, explosive, smart, elite but most of all - winners.
Chris Judd is arguably the best midfielder to ever play in the AFL. When he made the transition to Carlton at the end of 2007, I subsequently experienced 8 of the most exciting years as a supporter of the club.

West Coast Eagles career (2001–2007)
Chris Judd was drafted by the West Coast Eagles with the 3rd pick in the 2001 AFL Draft in what was later to be called the "super draft" due to the standout quality of the players to have developed from that draft year.
He made his debut for West Coast in Round 2, 2002. He had an impressive debut season, winning the AFLPA Best First Year Player Award.
Judd sent waves throughout the AFL with his performance against the Brisbane Lions in Round 12 of 2003, where he kicked 5 goals in the first half in a way that has to be seen to be believed.
2004 was Judd's breakthrough season whereby he averaged 22 disposals and kicked 24 goals for the season and became West Coast's first Brownlow medallist at the tender age of 21 years, polling 30 votes to finish seven ahead of runner-up Mark Ricciuto. He was named to his first All-Australian team as a wingman, and won the Eagles' Club Champion award for the first time
In 2005, he kicked the Goal of the Year and won the Norm Smith Medal (award given to the best player in the Grand Final) in West Coast's four-point loss to Sydney in the 2005 AFL Grand Final.

In 2006, Judd was named captain of the Eagles, succeeding Ben Cousins who stepped down from the role for disciplinary reasons. He led the Eagles to a one-point victory against Sydney in the 2006 AFL Grand Final, winning his only AFL Premiership medallion. Additionally, he won his second club best and fairest award, his second All-Australian selection and the Leigh Matthews Trophy as the league's Most Valuable Player.
Here is his own recollection of the 2006 AFL Grand Final, one of the best we've seen.

Judd's strong form continued into 2007 and he polled Brownlow votes in each of his first eight games for the season. However, as the year progressed, he was hampered by a chronic groin injury which sidelined him for several weeks and restricted his performance in the games he played.
Carlton career (2008–2015)
At the end of 2007, Chris Judd had accumulated every accolade available in the AFL and was unanimously recognised as the best player in the league. He was ready for a new challenge and in hindsight we now know that the culture at West Coast during his time there was volatile and fuelled with off-field misdemeanours and drug addiction to some players.
To my surprise and delight, Judd nominated my beloved Carlton Blues as his next club of choice and in what was an intense trade period, the club made sure to meet the demands of West Coast by trading pick 3 and 20 in the 2008 AFL Draft.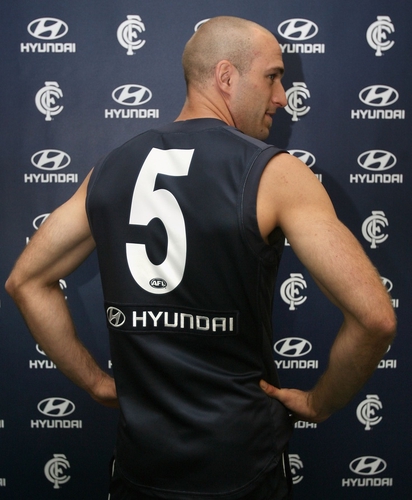 Carlton were in the midst of a rebuild at the time, having selected with the first pick in the three previous drafts. With Judd and our young stars, the future was looking ever so bright.
I cannot explain the energy that filled Melbourne every single time Juddy touched the ball. It feels like yesterday. The crowd would roar every time he went near the ball and a sense of joy was restored within the club that had been ripped away for years.
He was assigned as captain of the club without even playing his first game, such was his status, and not once did he disappoint.
We were slowly building in 2008 and 2009, but in 2010 the football world noticed our blues.
Judd earned three Brownlow votes in each of his first five matches for the season, going on to win his second Brownlow medal with 30 votes, four ahead of 2009 Brownlow Medallist Gary Ablett Jr. He became the thirteenth player to win the Brownlow more than once, the fourth player to win the Brownlow at two different clubs (West Coast and Carlton), and the first player to twice poll thirty or more votes in a season. Judd also won his fifth All-Australian selection, and his third consecutive John Nicholls Medal, becoming the only player other than Nicholls to win the Carlton best and fairest award three times in a row.
In 2011, Judd led Carlton to its best season in a decade, helping the team finish 5th at the end of the season, and to record its first finals victory since 2001. He was awarded the MVP for the second time in his career, as well as the AFLPA's Best Captain Award for the first time. He was named vice-captain and ruck-rover of the All-Australian team, his fourth consecutive selection. The year was capped off with an incredible 10 goal win against our arch rivals, Essendon.
My favourite Chris Judd highlight happened in 2011 - his goal against Geelong which gives me goosebumps to this very day:

In 2012, Judd played his 100th match for Carlton as captain against Hawthorn in round 14. In round 16 against North Melbourne he was reported for misconduct in that he pulled opposition player Leigh Adams' arm up, causing the shoulder to dislocate, in a move known as a "chicken wing tackle". Judd denied that he intended to hurt Adams, but the tribunal found him guilty and suspended him for four matches. He finished third in the John Nicholls Medal for the 2012 season which was a bitterly disappointing year as Carlton were ravaged with injuries to key players.
Following the 2012 season, Judd took on a smaller role in the team, electing to relinquish the captaincy and step down from the leadership group. After his original six-year contract ended at the end of 2013, he began signing single-year contracts in preparation for the end of his career.
In Round 10, 2015, he suffered an anterior cruciate ligament injury in his left knee and subsequently announced his retirement days later, bringing an end to his 279-game career.
Conclusion
One can never forget the impact their favourite athletes have on their experience as a supporter and I look back at the 8 years of the Chris Judd experience with a smile.
From the initial shock in learning that he would become a Navy Blue to the final shock of his career-ending knee injury, Chris Judd will forever remain my favourite athlete of all time.
Farewell Juddy