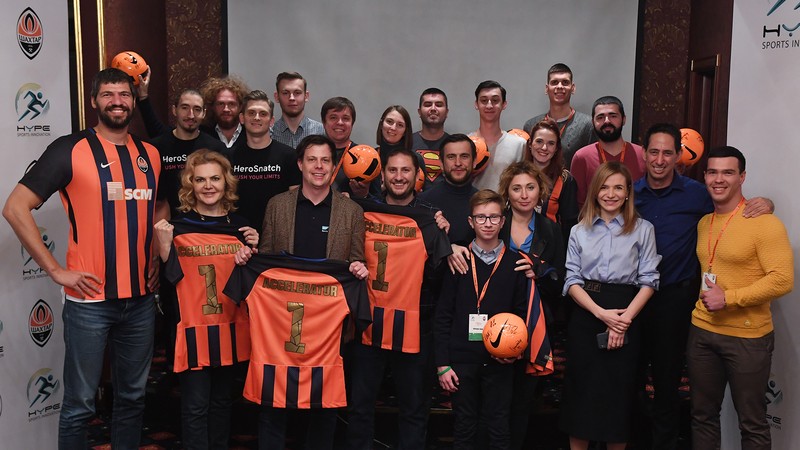 Last week, Hype Sports Innovation and Shakhtar Donetsk teamed up to conduct a bootcamp for the 2018 SPIN Accelerator in Kiev.
24 startups were selected to take part, with 10 selected to proceed with the flagship program.
Day One looked as follows:
Pitch workshop - where startups practised their pitch in front of mentors who gave them feedback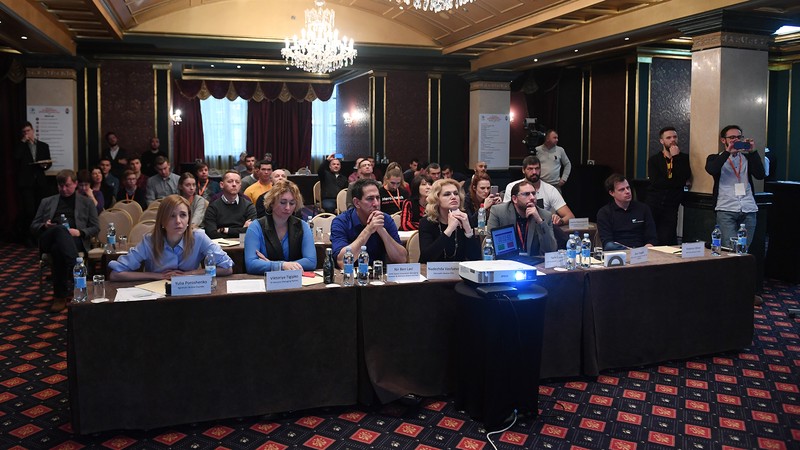 Mentor evaluation - where startups had one-on-one interviews with Investors, Entrepreneurs, Sports Clubs and Brands in order to get feedback and also for Hype to understand the level they were at
KPI and goal-setting - where startups mapped out their next 12 months so we could understand how the Accelerator Program could potentially help.
Day 2 was more of a formal event, with each startup pitching in front of a highly esteemed jury of investors and directors from Shakhtar Donetsk.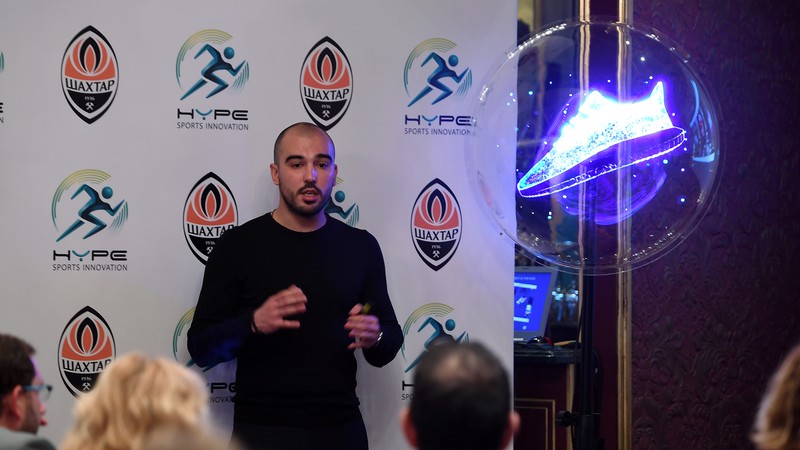 We're proud to announce our cohort below:
Smart Sherpas Group, Switzerland
SD2' platform that enables Clubs & Athletes to tokenize and securitize the economic benefits of their performance by issuing fractional ownership rights to the public in the form of regulatory compliant Security Tokens powered by smart contracts on the blockchain.
HeroSnatch is a simple and coherent way to create your workout, plan it and track. What we give Users is not just an ability to submit their results like most of our competitors do, but provide an accurate and delicate information to their statistics. All exercises in the system have their modality (e.g. weightlifting, gymnastics etc), when a User has tracked 100 workouts consisted of 1000+ different functional exercises it's hard for him to see in what area he has become better, but our app is showing that exact number and an athlete could calibrate his preparational activity according to those stats adding more workouts which have exercises with the modality he needs
HeartIn is a producer of smart ECG garment in a form of a t-shirt, capable of monitoring its users' heart function and determining the optimal load during the workout: maximum utility training with the lowest harm for your heart.
One pass for the million fitness clubs & gym.
FANBOX's digital platform is built on a proprietary algorithm able to offer a complete set of behavioural analysis from the real-time combination of the different actions – both digital and physical – carried out by its users. By doing so, it can give each fan a ranking (FPI- Fan Performance Indicator), useful to establish that fan's potential value for the company.
ESM is a global platform that shows you the reality of esports. Four interconnected services that make understanding and getting involved in the industry easy as pie. Whether you're a gamer, businessman, streamer or advertiser — ESM is your competitive advantage, the nerve center of esports. All the necessary tools in one place.
First cybersport Academy in Kazakhstan and Middle-East, providing training for e-sport players, generating team for participating in regional and CIS tournaments, agency contracts with rookies players, searching for new local e-sport talents and working with local and international companies in e-sport area.
Fanbuster is a social platform for football supporters with it's own mobile app. At Fanbuster supporters clubs announce their events ( meetings, evenings with former players and match day travels etc.) and supporters can join these events signing up, or paying entry fee.
M.S.A, Ukraine
MSA is a service which will help coaches to simplify interaction with their athletes, and it is convenient for the athletes to organize their training process. MSA allows athlete to find a coach and add friends to follow their progress.
We are delivering food and drinks by the courier right to customers' hands or a possibility to get orders at an express-queue during a public events. Up to $250K USD Series B Beta testing
---
"My name is Mikhail, "but you can call me Michael."

Mikhail is 14 years old, has never left Ukraine, but has a dream to make the world of football more fair and he is willing to do whatever it takes to realise it.
"It all started two years ago," he told us in a clear and serious tone, "in a game of Real Madrid where they scored two goals from a clear offside position. Real won the game and won the whole 2016 championship!"
Mikhail Teleshko is the youngest entrepreneur among the startups participating in the FC Shakhtar, 10th HYPE Accelerator around the world.
He is the CEO of a sports startup that is looking to revolutionize the world of football by offering a smart system of sensors. This system will solve the problem of referee mistakes in offside positions, similar to what the VAR does for penalties.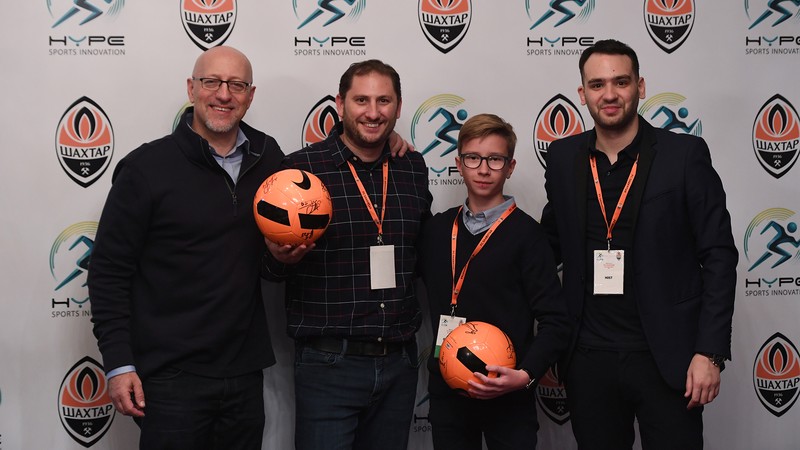 ---
Which company do you think has the most potential to scale and why?