Hi Scorum readers, I have been absent for a few months but I am finally back.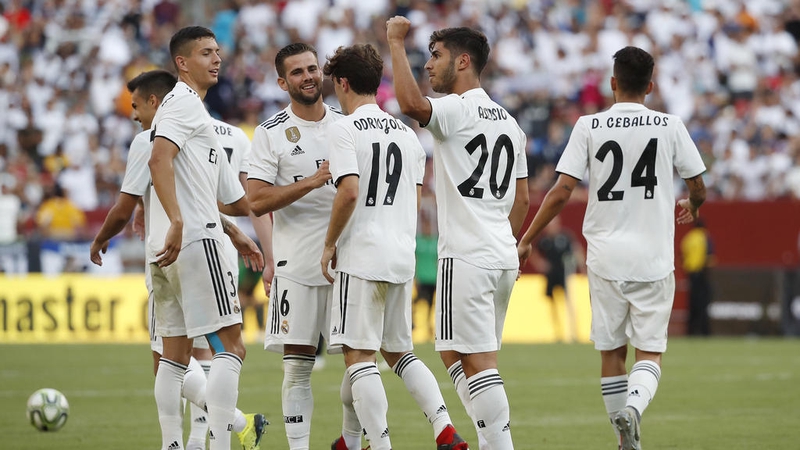 Since the departure of their star man Cristiano Ronaldo, Real Madrid was expected to make a "Galactico" signing. However, the reality is far from that. Real did try for Chelsea 's Eden Hazard, however they refuse to accept Chelsea's €200m asking price for the Belgian winger. This just shows how Madrid is not very worried and is confident with the team they already have. The main factors for not making any big name signing are:

The youth
Now that Ronaldo has left a big gap in Madrid's attack, this can be filled with players like Asensio or the newcomer Vinicius. I think this the time for Asensio to take a step up and show his potential. The club and the manager has their faith on him, alternatively Lucas Vazquez can provide good football as he has done in the previous years by filling in Gareth Bale's boots when Bale was injuried. Also another Brazilian, Rodrygo Goes will be on his way next year.
Isco Alarcon
Isco Alarcon has been great for Spain while Lopetegui has been managing Spain, the team has been centered around him. He is clearly a manager favourite, however, it looks like Lopetegui will come back with 4-3-3 formation in which Isco can no longer play at that CAM position, therefore he will be in one of the wings, so if there was a big name signing he position would have been taken.
Gareth Bale
Gareth Bale was very, very close to leave Real Madrid this summer. He himself said it after his heroic match in the UCL final. At that point everyone was certain that he was going to leave but at the end his team-mate was quicker than him and left unexpectedly. He know has what he always desired, the left-wing position. He always wanted to play there but due to Ronaldo he was held back and was made a right-winger to which he wasn't very comfortable. He will also be the leader in attack and possibly the star of the team. One thing is sure, he needs to stop getting injuried this time.
I will be posting more about Real Madrid and other football teams soon so please follow me to not miss anything. Also upvote if you appreciate the post.
Do you think Madrid should sign someone or is fine as it is? Let me know in the comments.