I wanted to drop post regarding the English premier league competition and how it ended some days back but because of how busy I am I was unable to do that. I decided to remove mind from that simply because of the reason I stated above. We all knows that engaging here is so sweet but sometimes we have to do things outside this chain in other for we to meet up with some certain things. I am glad at this moment that I have the chance to be able to revisit this topic which is simply focusing on how the English premier league ended. Just like as I said, I am happy that I am able to do that after just some days of trying to do so.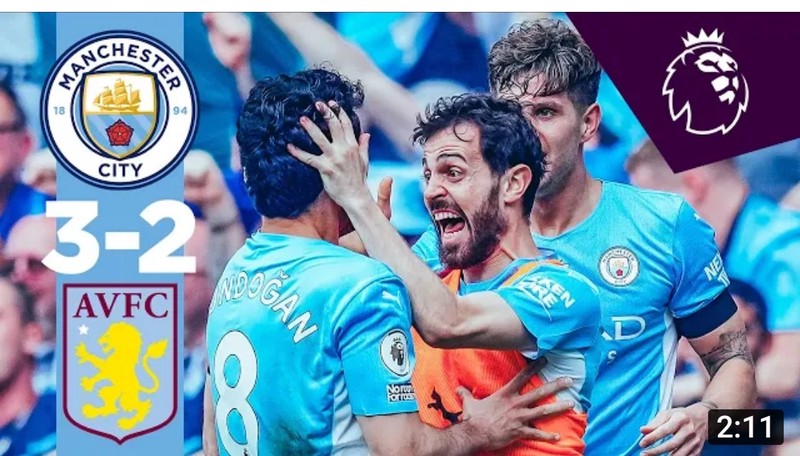 Incase you don't know, the English premier league ended two days ago, and if we are to traced back, it should be on Sunday 24th, 2022. There is something that I love about the English premier league trophy competition. On the last day it is usually all teams that will come out and play their different matches same time. This is to make the English premier league competition more Interesting and fun. On that day you will see some team playing to get out of the relegation zone while some will be paying to get Uefa champions league spot while some will be playing to win the English premier league trophy, some players will be playing for the Golden boot trophy etc. All this will be a package all in one.
With the way the above goes, it always makes the last day of the English premier league very interesting and amazing. You will never wants to miss out on it for any reason. The English premier league last day is full of fun and that alone is something to behold. I might want to skip any other day of the competition but the last day is one I don't joke with. The last day is full of amazing moment just like what I hinted above. It will be interesting if you never misses out on it at all.
Enough of those talk and let us get on board to how the 2021/2022 English premier league ended. When it comes to the English premier league, Liverpool fc is one of the best team in that league. And despite Manchester city being a very good team causing issues not only in the English premier league but all over competitions that they are spread acrosssed, we can see that such team will never wants to give Liverpool fc any breathing space and vice versa. This is another thing that made the English premier league interesting this season.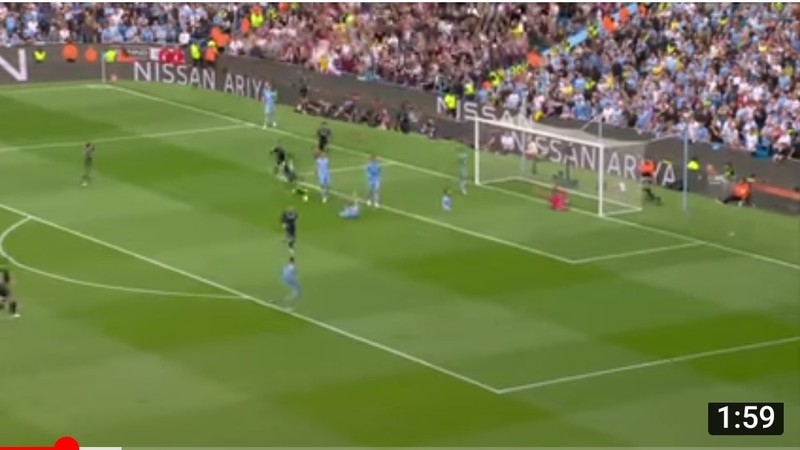 Manchester city were topping the English premier league table with just a point above Liverpool fc, if they can maintain that they will surely wins the English premier league trophy. As we have it the last day came and before now, I have removed my mind from my team winning the English premier league trophy. I knows for sure that Manchester city won't want to miss out not winning any trophy this season. We knows they missed out on winning the Carling cup, FA cup, the Uefa champions league and now the English premier league is almost at the verge of slipping away from their hand. With all this running through their head they will never in any way wants to miss out on this trophy, the English premier league.
Pep Guardiola has been an amazing coach for me, he was able to speak positivity towards his players. The final day came and they host Aston Villa while Liverpool fc takes on Wolves. With this matches at hand, Liverpool fc needs a win and Manchester city needs a draw or win to lift the English premier league trophy. But as we have it, Manchester City were surprised to see that right at Etihad stadium, Aston Villa was dominating them already. While at Anfield, the home soil of Liverpool fc, Wolves was drawing with Liverpool fc 1 Vs 1. I was shocked seeing the two outcome but nonetheless I have to brace my self for what lies ahead.
The first Aston Villa goal came from Matty Cash in the 34 minute through Lucas Digne assist. That ended the first half and the second half started. It didn't take much time before P. Coutinho an ex Liverpool fc player scored in the 69th minute through Ollie Watkins assist. This made it 2 nil in favour of Liverpool fc. I won't lie you need to see how happy I am because I thought we have already won it this time around again, I was surprised that it didn't happened like that.
Manchester City were looking like a team studying what Aston Villa were doing and the news was that Liverpool fc are already winning 3 Vs 1. They are just waiting to see what the outcome will be from the Manchester city match with Aston Villa. Well, as we have it at hand, Manchester city never let the two goals weight them down, the bounce back and scored three goals. Two goals from Ilkay Gundogan and Rodri won the match for Manchester city. The goals came in the 76th, 78th and 81st minute respectively. With the bounce back, Manchester city won the English premier league trophy with just a point difference. Liverpool fc, fans and players did their best but that wasn't good enough.
It was an amazing last day drama but they have to be one winner and with that, the English premier league went to the side of the Manchester city team. Congratulations to Manchester city, they are 2021/2022 English premier league trophy winners.
All photos gotten from YouTube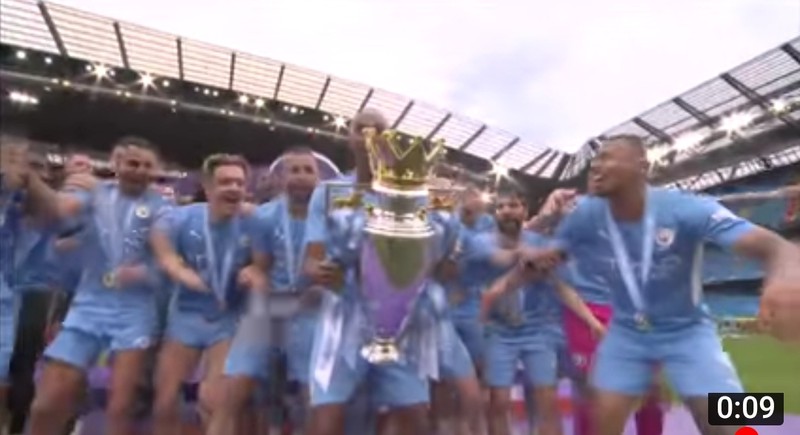 I will end the post here and if you have anything else to say, please air your view by commenting.