As for your information you should knows that when it comes to soccer, leagues to be precise, we all can see that some major league out there have started their season already. This is so amazing I must admit. They are tired of boredom just like the way we are tired also. They just can't wait to start the league so that we can start enjoying those amazing moment out there. I remembered back then when I was complaining bitterly about the lack of gaming time since the English premier league and other interesting leagues like the Bundesliga premier league, France premier league, Spanish premier league, Saudi Arabia professional premier league competition, Italian premier league etc are all on break during that time. Everywhere looks bored despite me playing Pes and other games to keep me occupied and busy, that didn't help me at all. I discovered that the more I played those games especially those matches, the more I miss the return of various leagues badly. As at a point in time I have to stop playing those games so that I won't be missing the various leagues which I made mentioned of above. Well, the league break gave me the time and effort to start blogging about what is happening in the soccer ecosystem regarding various league, teams and players out there. You just need to see how I was busy doing this. It was just as if my life depends on it. I discovered that such thing prepared me for the future as I became very educated with almost all the happening in various league, team and players life out there. Once again, it was an amazing adventure as I became very educated with whatsoever happening out there. To me it was a useful experience, I never wasted my time and effort during the period where the various leagues were absent, I make sure that I put my brain to work by doing rightful things that I deem fit is necessary and important for my life.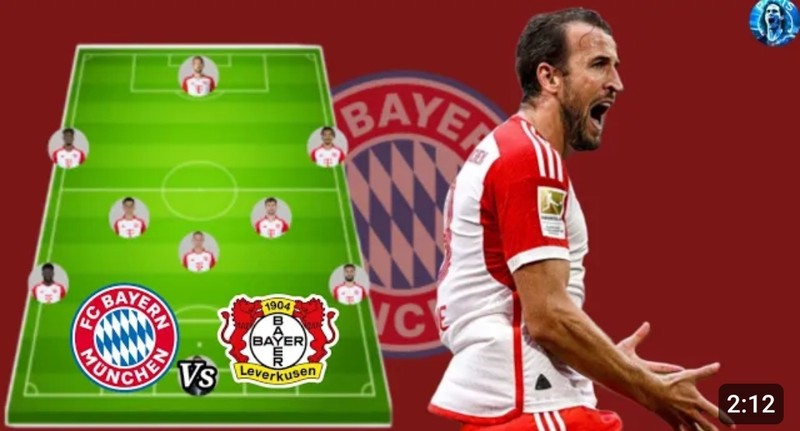 As per the Bundesliga premier league, I must admit that what I am seeing this season for the Bayern Munich side or team that have been dominating the league is something else. They should brace their self up if not this is going to be one of the most competitive league encounter for them. This is ranging from what I am already seeing from experience so far. They knows that I am not far from the truth base on what I am seeing so far. Well, the Bayern Munich team should be happy about this, we need to see a competitive league not the one that just a single team is controlling all the time. People don't have much interest in the Bundesliga premier league that much simply because of what I just said, they are tired of seeing just the Bayern Munich team dominating the Bundesliga premier league year in year out. Even me that is not a fan of the Bundesliga premier league is tired of the Bundesliga premier league, my interest and attention is on another league. I will prefer to watch a very bad league than watch the Bundesliga premier league. You might think that I am joking by what I said but I am damn serious. Permit me to repeat this, I will prefer to watch a boring league than the Bundesliga premier league, this is simply holding to the fact that I am tired of seeing the Bayern Munich team winning the Bundesliga premier league year in year. Power should change hands. We all knows that they surely deserves it because they are playing good matches but I will be happy seeing another team winning it.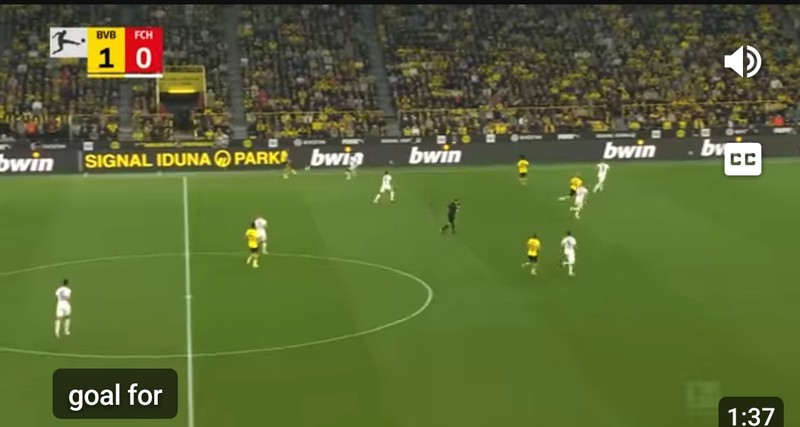 The reason why I decided to talk about the Bundesliga premier league right now is simply because I can see some seriousness in the league. Just take a look at how the Bayern Leverkusen is doing what I wanted, their performance is top notch and right now they are topping the Bundesliga premier league as Bayern Munich is on second spot. This is showing or showcasing that the Bayern Munich side are also doing or performing well. From statistics so far between Bayern Leverkusen and Bayern Munich we all can see that after three (3) matches played so far, we can see that the Bayern Leverkusen side and the Bayern Munich team have same 9 point but the Bayern Leverkusen side are topping on goal difference. The goal difference is showing that the Bayern Leverkusen side have 8 goals while the Bayern Munich side have 7 goals. This is showing or showcase that they both are not far away from each other and also they are not far from giving each other headache. Let us see how this drama and fight unfolds.
Photos from YouTube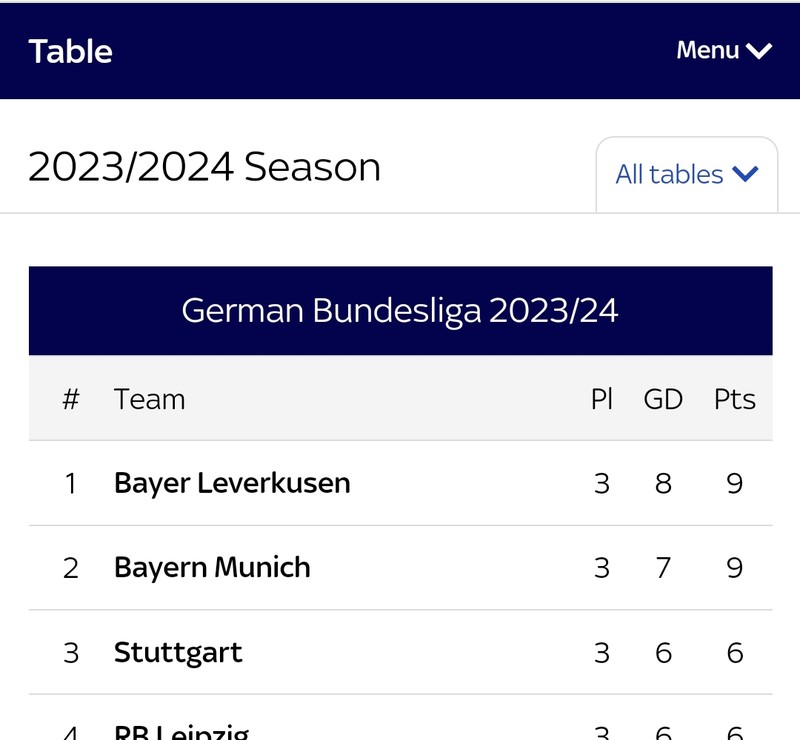 I will end the post here, have a nice day.