I have been looking for ways to blog about the Manchester United team for some long now but base on so many reasons I ignored. I am just super excited that I have the privilege and mantle to do that right away. Right at this moment I must say that I am really confused on what is really happening to the Manchester United team, I believe I am not the only confused person. Others are also lamenting about the poor performance they keeps seeing almost all the time. This is really painful and alarming.
Manchester United uses to be the best team in the English premier league if not the world. Well, it seems that era has passed, just take a loot at the team and you will knows that this is not the Manchester United that we uses to know. This is just the upgraded side of stoke city I must admit. Well, sorry for the joke but that is truly what Manchester United have converted themselves to. It is really painful seeing this happening to the team. I knows for sure that the fans, team owners and the coaches will be sad following the outcome that they are seeing so far.
With few matches to go, I personally thinks that Manchester United will suffers more. As per their fixtures, they will be playing against Chelsea fc, Brentford, Brighton and Hove Albion, Liverpool fc, Crystal Palace etc. They are currently occupying 6th position haven't played 34 (thirty four) matches with 54 point (fifty four). The top fourth spot race for them is looking like a dream that might not come into a reality for them. This is simply from what we are seeing with how the team are performing so far.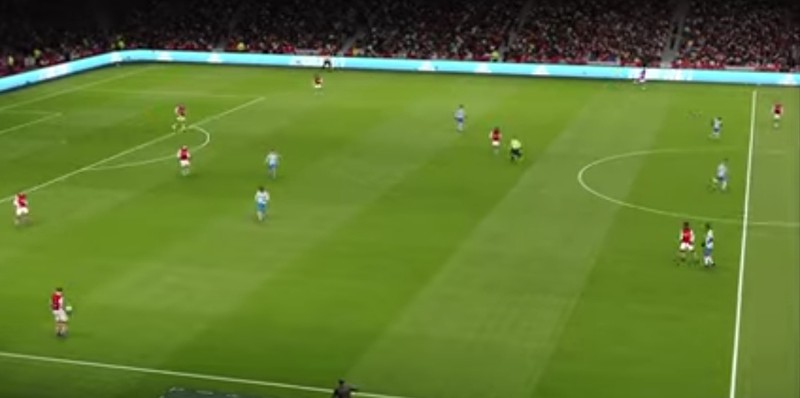 They are behind Tottenham Hotspur, Arsenal fc and Chelsea fc. We have Tottenham Hotspur on 5th with 57 point. Arsenal fc are on 4th position with 60 point. Chelsea fc are on 3rd position with 63rd point. From what we have above we all can see that it won't be an easy one for Manchester United as they keeps blowing up chances which could have given them the hope of top four qualification. As we have it, Tottenham Hotspur has an outstanding match, same with Chelsea fc also. Let us see how it goes.
As per the match, after the heavy defeat on Manchester United by Liverpool fc at Anfield, Arsenal did same by inflicting pain on the team. Goals from Nuno Tavares in the 3rd (third) minute gave Arsenal fc the lead before V.A.R (Visual assisted Referee) gave Arsenal fc team a penalty and Bukayo Saka converted it amazingly well. This happened in the 32nd minute. I was really confused seeing that the team goes two and Manchester United couldn't do any thing.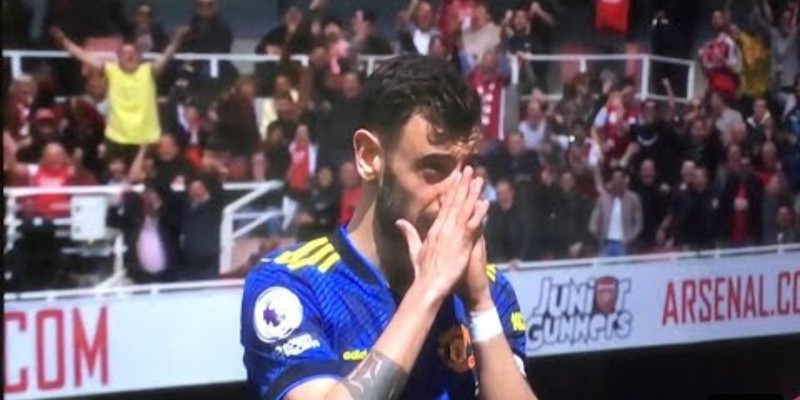 As we progress with me getting confused about what is happening to the team, Manchester United retaliated through Cristiano Ronaldo in the 34th minute through Nemanja Matic assist. This is simply why I love Cristiano Ronaldo so much. He is always a stand out player and I personality thinks he is playing for the wrong team. Signing for Manchester United is a wrong deal for the man I must admit.
Well, that is how the first half ended and second half begins. It didn't take much time before Manchester United were awarded a penalty. I was expecting Cristiano Ronaldo to takes it but Bruno Fernandes steps in and takes it. Guess what? He misses and it. This is so painful I must admit. That happened in the 61st minute, you just need to see how I was really angry. This is total bullshit. To wrap it up, I knows their new head coach has not settled into the team at all but Manchester United players should have put all effort in place to welcome him in a grand style. This could have been amazing.
Both side were showing good sign not until in the 70 minute that Granit Xhaka got an assist from Mohamed Elneny and he converted it well. This was really mind blowing and I must admit that I was really ashamed of Manchester United as I knows that signing R. Rangnick from Ajax as their head coach won't help anything. I just wish it doesn't happens like this next season. This is really poor for them, I must admit. They should await more beating as Chelsea fc plays them next.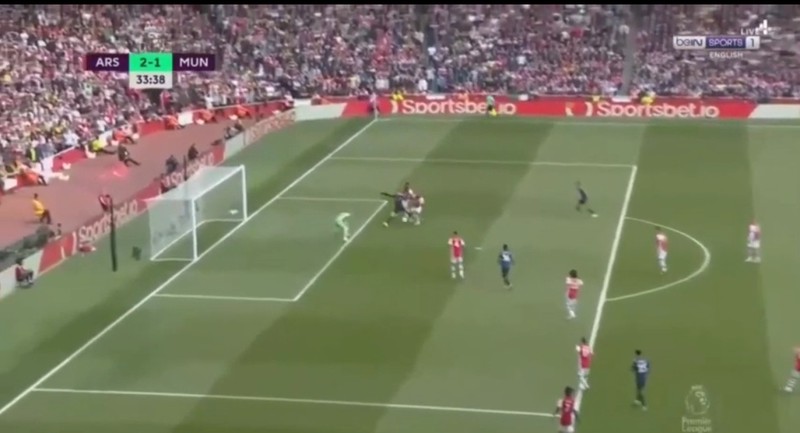 Photos gotten from YouTube
That is what and how the match ended between Arsenal fc and Manchester United. As we have it, Arsenal fc picks up a confident three point. I will end the post here, if you have anything else to say please air your view by commenting.