With hopes of various league starting very soon we need to test our team to see how far they are prepared for the Upcoming league. This is the more reason irrespective of anything, wether you are serious or not, your team have to put everything in place to shows that they are prepared for what lies ahead. I have stated it time without numbers that to get the best out of your team, it is simply now. They surely needs to make sure that they remove jokes apart and put in their best performance when it comes to showing or showcasing that they are already prepared for the upcoming league competition matches that lies ahead. Too much lost in preseason goes along way affecting players and team ability too. When Manchester United defeated Liverpool fc 4nil I was really worried. I was happy that amidst that Liverpool fc were able to bounce back from such set back as they defeated Crystal Palace two (2) nil and also ends up defeating Liepzig four (5) nil. Apart from winning Liepzig four (5) nil, the other thing that I was interested in is seeing Mohammed Salah scoring a goal and Darwin Nunez scoring the balance four (4) goals.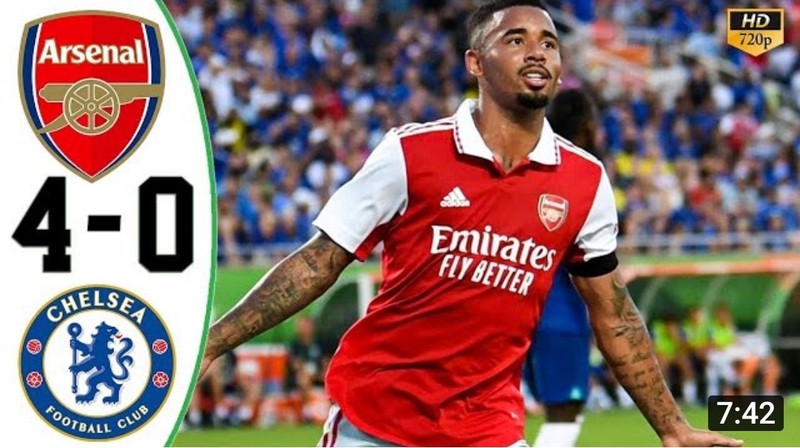 With four (4) goals from Darwin Nunez alone my mind was filled with joy. The reason why my mind was filled with joy is simply because Darwin Nunez is our new signing and eyes has been on him to perform pretty well since he was signed with big amount of money. Many fans believe heavily on him to come and replace Sadio Mane. On my own part I don't think he will be able to replace Sadio Mane, he will surely do his best. My interest is for him to help us forget about Sadio Mane, he should come and help the team in all part that we are lagging behind. He should come and help us win more trophies.
We all knows that during his first test in the preseason match/encounter against Manchester United his performance was so poor. He was nowhere to be found as Manchester United ends up defeating us 4 nil. After that match he was given another opportunity to perform against Crystal Palace, this time around he messed it up, he performed poorly yet again. It is at this point in time that some fans begins to lost fate in him. I remembered how I dropped a post letting people knows that Rome wasn't built in a day, gradually he (Darwin Nunez) will gets it right. Well, just from what I said, during our third match against Liepzig fc he showed that he can be trusted. He ends up scoring not just one (1) goal but four (4) goals. It looked like a more easy match if being compared with the Crystal Palace and Manchester United encounter. Despite that, the main thing is that Liverpool fc won the match 5 nil and Darwin Nunez scored 4 goals in that match. The four goals have given fans more reasons to trust him and also such goals has given Darwin Nunez positive momentum to build on his Liverpool fc Anfield career. In his nex not match he won't panic that much. Confidence is really building fast for him.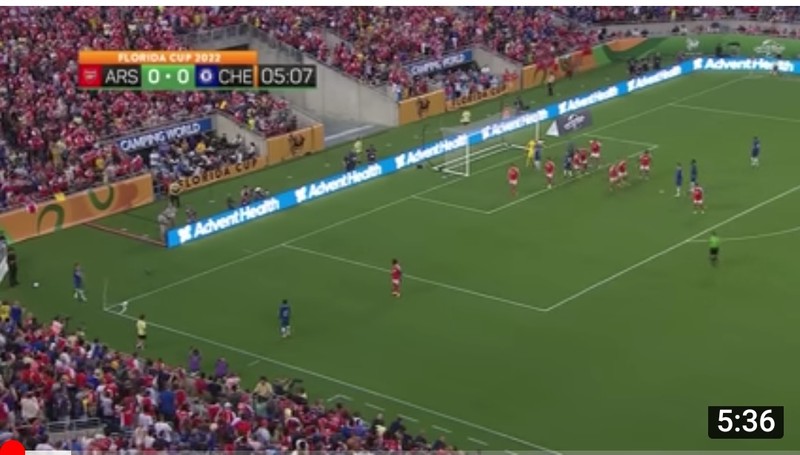 Deviating from the above talk and moving to the Arsenal fc and Chelsea fc encounter I must admit that although it is a friendly match we need to look at it. If you look at both side you will see that it is even Arsenal fc that did not feed a stronger side between the two (2) opponent. Chelsea fc feed in their best team but that was unable to help them on that day as Arsenal fc did justice to the match by winning them 4 nil. It was really something that we should be worried about because amidst the good signing that Chelsea fc did, they can't be facing such mess. In that match goals from Gabriel Jesus in the 15th minute, Martin Odegarrd in the 36th minute, Bukayo Sakah in the 66th minute and Sambi Lokonga in the 90 minute plus does the magic for Arsenal fc. That is how with such goals Arsenal fc were able to silence the Chelsea fc side on that day.
At some point in time I was expecting the Chelsea fc side to bounce back but they failed. They were just like a lion that has gotten so filled from other big catch on that night. That is how the match ended between both side and from some investigation people said it is normal. They still have more confidence in the Chelsea fc team than the Arsenal fc team, they believe that the Chelsea fc side lost to Arsenal fc should not be something to be worried about. Well, let us fold our hands and see if it will have negative impact in the Chelsea fc squad when the English premier league kick start or not.
Photos were gotten
from YouTube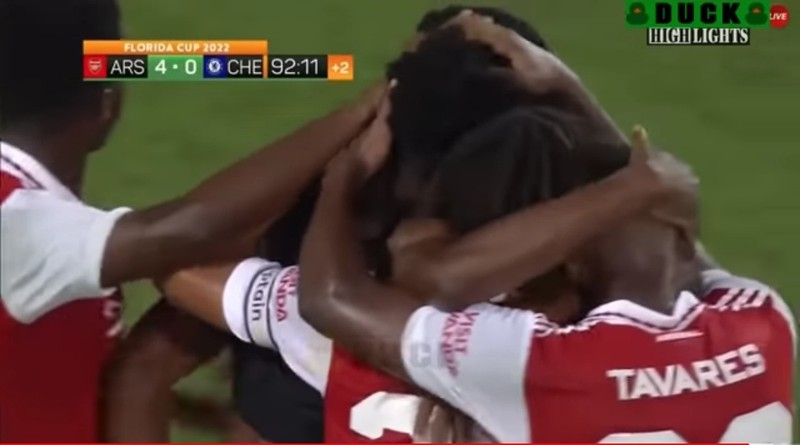 I will end the post here, if you have anything else to say please air your view by commenting under this post.