Ever since he departed Arsenal FC I have been monitoring him to see the next agenda he will be picking up. If you are to observe closely you will see that he is an easy going man who is after his peace of mind. I have been observing this man closely and I am impressed by what I have seen so far. Before I talk about the new club and the new job let us remind ourselves of who Arsenal Wenger is and the drama that transpired between him, the Arsenal management and the entire fans.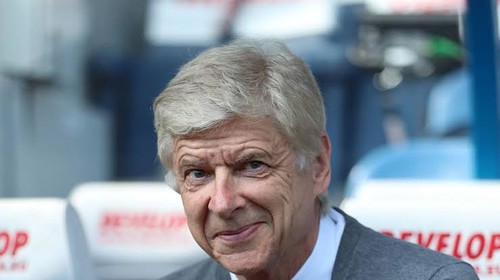 Arsene Wenger is a legendary Arsenal coach who did justice to the team by impacting them positively. He coached the team for 26 years and during his reign with the team he has proven to be the best and the most successful coach that Arsenal fc have gotten. During his time with the team he won three Premier League titles, seven FA Cups and seven Community Shields between the year 1996 and 2018.
Wasn't that an amazing journey or I will say an amazing achievement? Yes it is. It is not easy to come out, coach a team and among other team coaches he stand out and got all that achieved. Sometimes we should learn to be contented with what we have instead of praying to have everything in the world when we knows we are not the only human on earth. To add to his fine form and tally, Arsenal fc was led to an unbeaten invincible season by Arsene Wenger in the year 2003-2004. You need to see how this man singlehandedly pushed and encourage his team till they got this achieved. It was an experience nobody will ever thought will happened.
We all knows that the English premier league is one of the best league in the world and going by the way and manner it is being arranged you will knows it is a difficult league. The English premier league still stand as one of the best if not the best league in the world. Seeing a team standing out without loosing a match for an entire season means that such team really give it their all. That is what Arsenal fc passed through and this was made possible through the service of the legendary coach, Arsene Wenger.
Ever since Arsene Wenger did it with Arsenal fc the only team that came close again is Liverpool fc and they almost achieve it on two occasion but they keep messing up and also missing up the opportunities. I know it is not easy to get such achieved during this period where football/soccer has taken a more brighter look. We all knows that the football or soccer of 2004/2005 season is quiet different from what we all are seeing currently. That is why it was really intense for Liverpool fc to get it achieved but assuming not for the Covid 19 that came on board Liverpool fc could have gotten such achieved.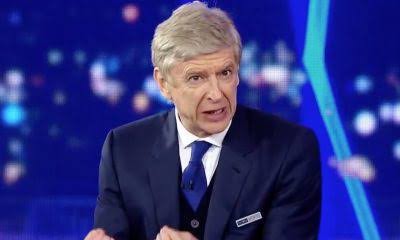 Arsene Wenger makes the English premier league beautiful with his amazing style of play during his era. They were referred to as the Barcelona fc of England and their style of play is just too amazing. They are the team that are good with the tip tap style of play and it was amazing. Before you can beat his team you will surely sweat it out and that is what he maintained till he retires. We all knows change is the only constant thing in life so he got to make a move when he saw that the board and fans don't want his service at Arsenal fc anymore.
He left Arsenal fc ever since and since then, he has not signed for any team other than serving as FIFA's Chief of Global Football Development after leaving Arsenal in 2018. While serving as FIFA's Chief of Global football development, he got the big job which is to manage two great team in the Saudi Arabian capital. The Riyadh Season competition begins this month, the competition will run until March next year according to source.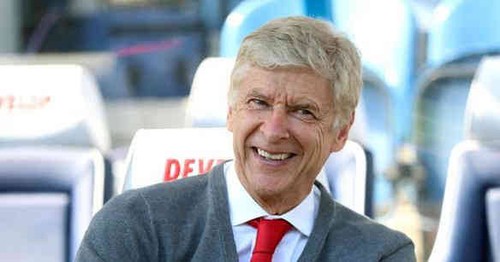 From what I gathered the competition will spread across fourteen (14) different zones in the Saudi Arabian capital and this will give him the privilege to manage Al-Hilal and Al-Nassr. He will be the head coach of this two great Saudi Arabian team and they will be playing against Paris Saint-Germain in the competition. Arsene Wenger will have the chance and privileged to lead his side against the likes of Lionel Messi, Mbappe, Neymar, Sergio Ramos and host of other big name players in the Paris Saint Germain team.
This is not going to be an easy competition for Arsene Wenger but I am very sure he will impact the league positively just the way he did with the likes of Arsenal fc. I will be monitoring to see how he progresses from now till March will works out for him. We know managing two team is not easy but I know he will get a positive result because he is a good coach.
I will end the post here, if you have any thing else to say please air your view by commenting.