Ever since this competition started I have really been feeling somehow for my team which is Nigeria. The reason I was so concerned about the team is because of the numerous things that is surrounding them. At first the team have to sack their long old foreign coach, I don't know what transpired between the coach and the Nigeria football body but I was not really happy about how both side parted ways. We all knows how Rohr added his impact to the team and from my observations he did well with his coaching job. Truth be told he deserve some accolade and he should be applauded for that.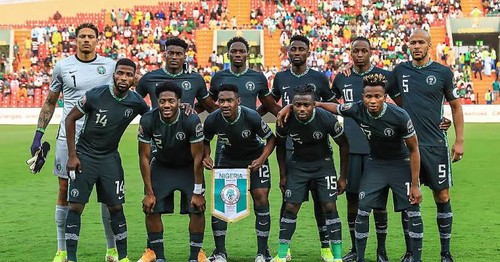 Deviating from that after the coach was sacked I was wondering how the team will manage to perform when the Africa Nations cup which will be held at Cameroon will look like. I know with a new coach it might be a difficult one for them but I love how the team were able to quickly move on with their lives as they make it seems like nothing happened. After Rohr was sacked, Austin Eguavoen took over and I must admit that he has thought us that there is nothing more important than the love for his own.
Austin Eguavoen under this little reign was able to unite the team in a way that they all are feeling carried alone. Just take a look at the fun, happiness, jubilation and celebration within the players residence. To make it more interesting I will say that the fans are more united and happy than what I have been seeing all over the years. For the first time I saw people paying money from their own pocket despite the unbalanced stage of the countries economy to go to Cameroon just to watch a match. This is interesting I must admit. This is just the unity I was referring to. When there is unity like this you will see that nation doing well in whatsoever they are doing.
Rohr didn't fail in that regard, I mean when it comes to uniting players and all that. I won't lie, he bring that composure to the team that Austin Eguavoen is enjoying today. If you can remember well you will notice that there was a time the Nigeria football team was having a bigger issue, Rohr came on board and calm the nerves of everybody and everything started working well. Once again he is a good coach and he should be applauded for that. He has done a nice job and will forever be remembered when it comes to listing coaches that have coached the and impacted the Nigeria national team.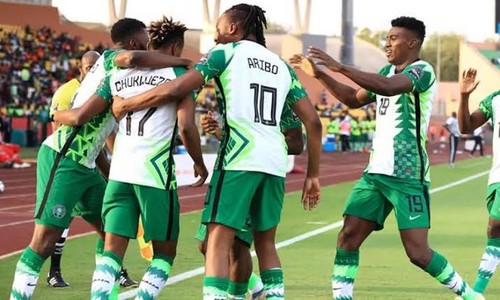 <center><div class=phishy>How we progressed to round of 16 stage at the ongoing Africa cup of Nations competition in Cameroon</div></center>
To some if they are to evaluate this they will say it as if it was an easy milestone achieved. If you are to watch the Nigeria team you will see that they are the best team currently in this competition. What I really enjoyed that the team did was that they never allowed the Egypt game to become an issue and they never allows it to be an issue after winning that encounter.
At first the entire world were thinking with the aid of Mohammed Salah that the Nigeria team will be defeated hands down. I heard that the Egyptian coach was saying he will defeat the Nigeria team hands down. Well to cut the long story short, the match was played and it was the Nigerian team that got them defeated hands down. I saw it on news where the coach was later apologising to the Nigerian side telling them he is sorry for making such statement. This happened after he saw that the Nigerian team were better than his team. Well, the match ended 1 nil in favour of the Nigerian team. That is the first 3 point we got in that group (Group D) of death.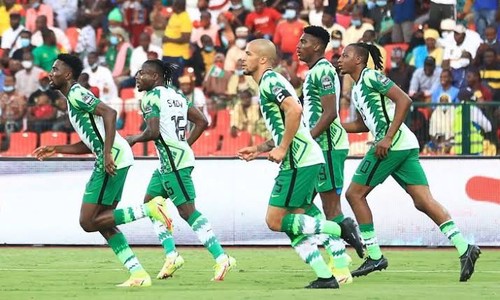 After that win the team grows in confidence and they took on Sudan on their next encounter. Since we have grown in confidence we were able to deal with Sudan perfectly well as we got them defeated 3 versus 1. You just need to see how happy we are as we were able to defeat them amazingly well. Right at this moment the entire fans were just praying to have a taste of the next and final encounter which is the match between Nigeria and Guinea-Bissau.
Well, as we have it, finally that match came on board and it happened yesterday. At first I thought we might not get the win but the boys were able to control their selves as they were able to score two goals in the 56th minute through S. Umar and 75th minute through W. Troost Ekong respectively. You just need to see the joy and celebration in the heart of players and fans as they were celebrating following the nine (9) point gotten from the three matches and also as the first team to qualify to the round of 16 in this Africa Nations cup competition which was held at Cameroon with nine (9) point. The amazing thing is that even the host wasn't able to do it.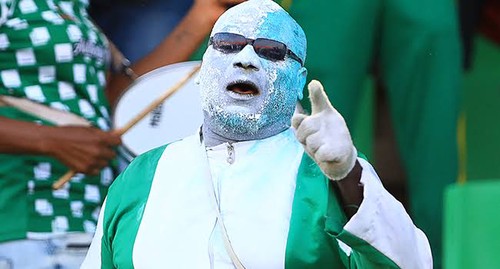 Well this is how it happened and I hope you enjoy reading through out this post. I will end the post here, if you have any thing else to say please air your view by commenting.