We all knows that when it comes to the Spanish premier league we have what is called El Clasico as we have derby matches in the English premier league trophy competition. When it is time for this competition you will see those involved giving their best moment to the game. This is simply what makes it interesting and amazing. You will see team preserving their record by trying to make sure that their rivals won't go on top over them. One derby match that I have loved till date is the Liverpool fc and Everton FC derby matches. It should be among one of the oldest derby match that I have seen out there. When there is time for this competition you just needed to see how competitive it is. Despite all the good performance from the Everton fc team, my team Liverpool fc have always stayed on top. I don't for any moment wants to see that I misses out from the Derby match the moment I see that it is time for such interesting, fantastic and amazing moment. Just like what I hinted above, as a fan you will never regret doing so.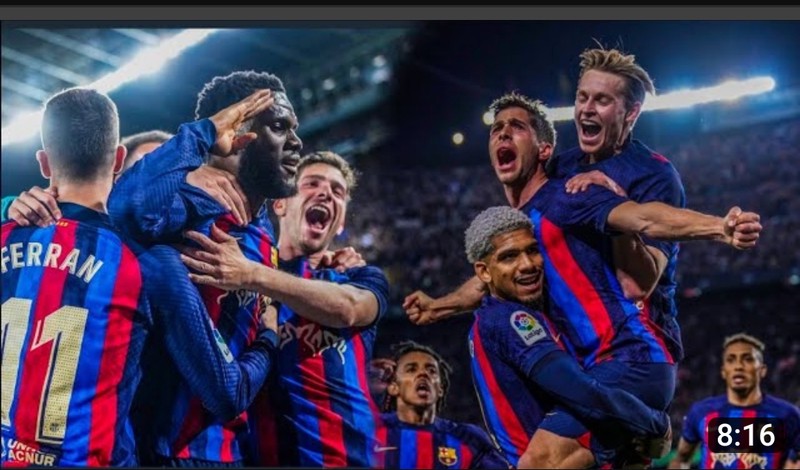 What does El Clasico means
As for your information the word El Clasico is a Spanish word and it is a name given to any match between two bitter rivals. When it comes to the Spanish premier league such word is used between the two elephant team, Real Madrid and Barcelona.
When it comes to the Spanish premier league we can see that this is not Real Madrid finest form, they are still struggling but despite that they are still doing well. Someone said something that got me thinking and laughing. Soccer is just filled with interesting and amazing moment. Just take a look at how the Real Madrid team lost to Barcelona fc, the person said he was surprised to see that Barcelona fc lost to Manchester United but defeat Real Madrid in the El Clasico match. Truth be said, Barcelona fc are still far from their best form. You can prove that with the aid of their performance in those competitions outside their Spanish premier league. Just check on their performance in the Europa league competition and you will spot what I spotted . We all knows that the Spanish premier league is not a difficult league when being compared to others but we should leave such talk for another day. I don't want any body to think am being supportive.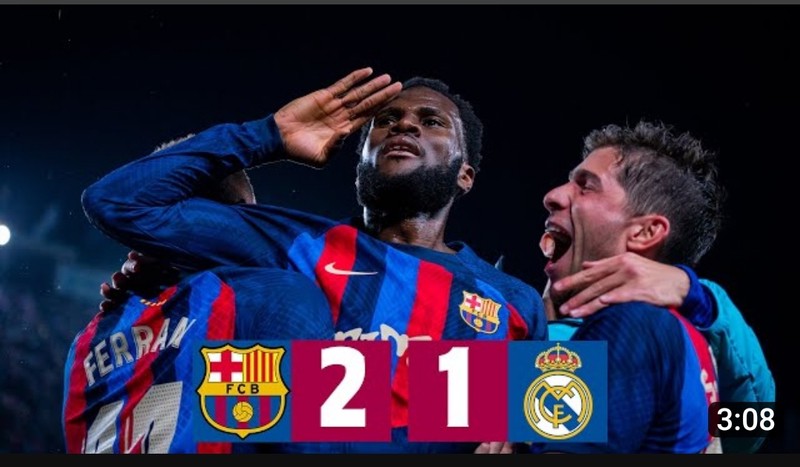 With the way the Derby match was going on yesterday I was just saying that I am very certain that the Barcelona fc team will eventually be the winner between both team. The reason why I said that the Barcelona fc team will surely wins the match is simply holding to the very fact that I saw that the Real Madrid team form is poor and I knows that it is definitely going to be one place where the Barcelona team will get edge over them. The other one still holds to the very fact that the match was played on the home soil of the Barcelona team. Lastly, we all knows that since the Barcelona fc team are on top of the Spanish premier league table they will never want to loose any match. This will see them putting more and more effort into ensuring that they put or push in any effort that will requires them to win the Spanish premier league trophy.
Between the two team it is the Real Madrid team that goes ahead through an own goal which happened in the 9th minute through Ronald Araujo error. I was thinking that the Real Madrid team will capitalize on this but painfully they failed to do that as it was the Barcelona fc team that equalised in the 45th minute plus through Sergi Roberto goal. The moment that this goal went in I knows for sure that the Barcelona fc team will definitely wins the match. As we have it, it was the Barcelona fc team that wins the match in the 90th minute plus as Franck Kessie scored from Alejandro Baldeminute assist. Well, as we have it, that is what ended the match between the two elephant. I must admit that this is an interesting match as the best team eventually wins.
Photos from YouTube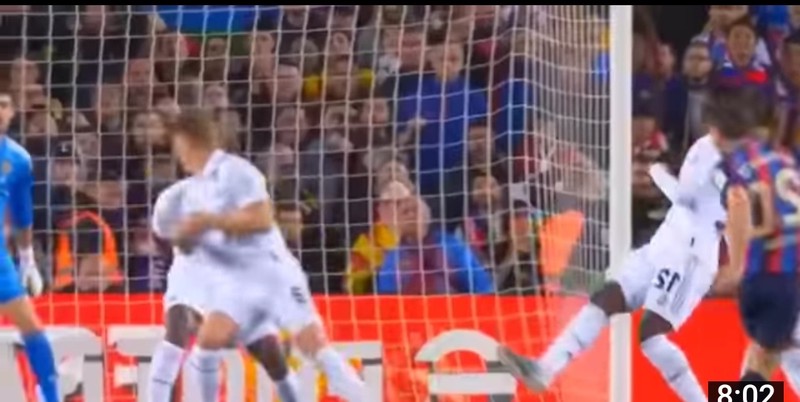 I will end the post here, relax and enjoy your day.