For some day now I have been checking on the net to know how my team Liverpool fc have been planning. We need to put things in other so that we can remain relevant. I must admit that up till now I am not still impressed by what I have seen with my team so far. The way we ended our season last year was impressive but I was expecting my team to win the Uefa champions league so that it can be a complete package but we lost out. They are simply so many reasons why we lost, I just hope we are able to patch that sinking ship this season. We don't need to joke with anything that comes to our progress this time around. We all knows that if we do, as usual, it will fall into something of regret. This is simply what I am trying to avoid, we need to keep the firing burning, it might not be as last season but we can still get it right I believe.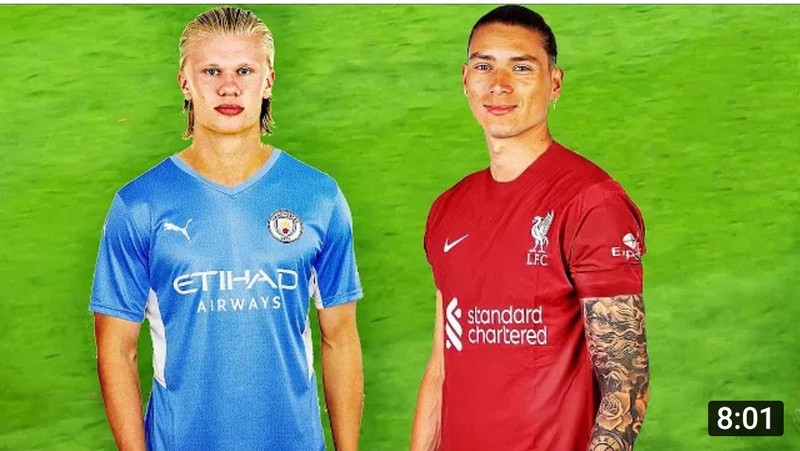 Just like what I am saying, last season in the English premier league we did our best but as time goes by we were carried away by our achievement and we started having some set back. Well, we are not the only team in the English premier league, some ended up with nothing while we almost secured all the trophies. We were able to win the Carling cup and the F.A emirate cup. We lost the English premier league narrowly to Manchester city which is still painful to me up till now. I must admit that I am still thinking about it up till date. I was thinking that my team will be able to lift the English premier league or the Uefa champions league competition. Just like what I said above, we narrowly lost the English premier league to Manchester city while we lost the Uefa champions league competition to Real Madrid.
No matter how it looks and seems, last season when it comes to the English premier league competition will go down in history as one of the best for my team, Liverpool fc. This is simply because they were every where. What a fantastic team Jurgen Klopp has built in Anfield. I have sat down and my mind is just after who will succeed this man and be able to transform the team more than this. Well, we should not bother about that because I believe that when that time arrives we will be able to get that sorted out. But truth be told, I don't think it will be easy to have a replacement for him. We will only try. Steven Gerrard will do well but might not be able to fill the void left by him if he (Jurgen Klopp) departs. This is just a future problem that we should gradually thinks of fixing now.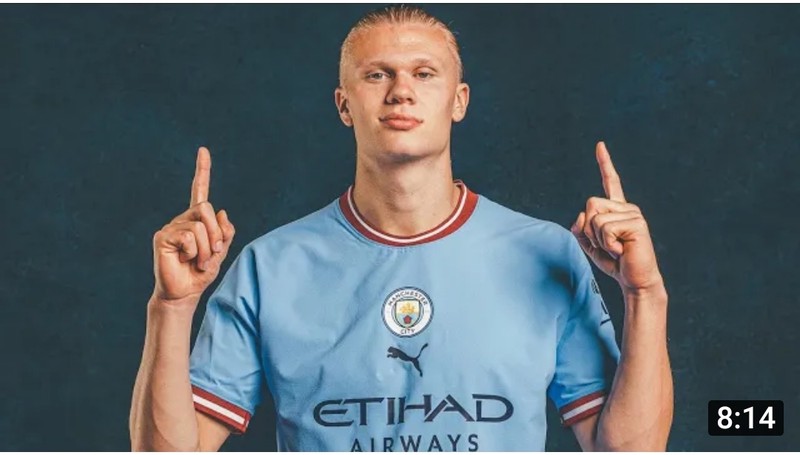 That aside, a friend and a brother chatted me not long ago and we discussed about the new addition to the Manchester city team and that of the Liverpool fc team. From the way the two teams are going it can be seen that they are competing each other. They don't in any way wants to give each other the chance to win nor be the best among each other. This is the more reason why the English premier league will be bloody next season. It will be so interesting that you will never for any reason wants to miss out on any match. I know with this, the English premier league will attract more investors. When this happened, it is definitely going to be interesting.
Manchester city after the English premier league season ended and the transfer window started they rushed down to sign a heavy wweighplayer which is called Erling Haaland. Erling Haaland is a current Manchester city attacker who recently got signed to Manchester city from Borussia Dortmund. He is rated as one of the best player in the world. He is so smart, fast and full of amazing skills. He plays for Norway International team. The 21 years old is currently known all over the world by almost all football fans because of what he possess that I mentioned above. Getting him signed to Manchester city means another big competition in the English premier league. Manchester city are looking for all avenue to keep their dominance in the English premier league moving as they aim for world best players.
Liverpool fc on the other hand after seeing that Manchester city are not here to play next season decided to come up with their own too. Recently they have secured the service of Darwin Nunez after it is said that Sadio Mane will be departing to Bayern Munich. Darwin Nunez is one of the hottest forward last season. He did amazingly well while playing for Benfica fc. He is 22 while Erling Braut Haaland is just 21, who do you think will be the player to watch next season as both plays for rivals. They are both exceptional players, I believe much will be needed from them next season. I am just observing to see who will come on top as both will be playing their team to victory next season.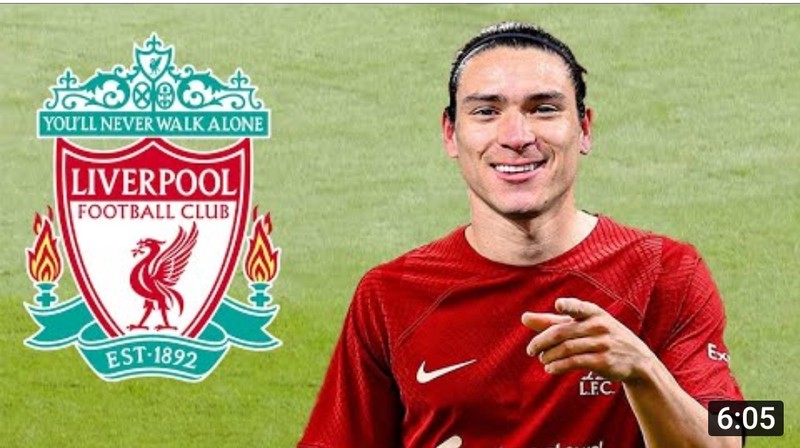 Photos gotten from
YouTube
I will end the post here, if you have anything else to say please air your view by commenting.