I decided to take a break from whatsoever thing that I am doing for some days now this is simply not because of the dip but because I felt it is necessary to take a break from whatsoever things that I am doing. When you do so, it refreshes you and gave you the energy to continue blogging. We all knows that when you observed those big firm that post daily you will notice that they have numerous people working for them. Since they have numerous people working for them they can post daily.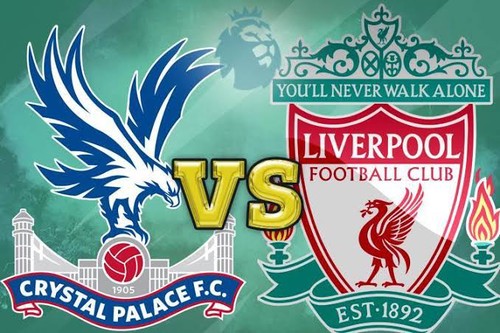 There is this firm that I knows that has more than 30 staff, what each of this staff does is that they drop content every day for the whole 30days, won't this type of work be easy to do compared to just one person writing all the time? This is simply where the difference lies and simply the message that I am trying to pass.
Well, the above is just side talk and not the main reason for this post. Deviating from that and moving to the post at hand, Liverpool fc have the opportunity to reduce the point following Manchester city's draw yesterday with Southampton fc. I was really surprised to see that Manchester city were held to a 1 versus 1 draw with Southampton, up till this day am still surprised by what I am seeing.
At first when I saw the 1nil I said Manchester city will equalise and eventually wins the match but that didn't happened, my expectations were caught short, it ended draw in favour of no one and I love such result because it is an avenue for my team (Liverpool fc) to meet up or reduce the point at which Manchester city are leading.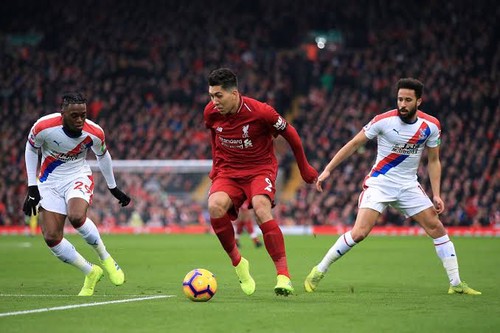 The good thing at hand is that despite the absence of Mohammed Salah, Sadio Mane and Naiby Keita for the Africa cup of Nations, Liverpool fc are still getting the required result they need. Just take a look at our performance from when Mohammed Salah, Naiby keita and Sadio Mane departs Anfield for the Africa cup of Nations, we have been seeing maximum improvement with the team.
Just take a look at our record so far, before the players I mentioned above depart Anfield for the Africa Nations cup we played draw with Chelsea fc at their home soil which is Stamford bridge. I was really angry with that match because we were ahead with two (2) goals before we later let it slide as Chelsea fc ends up equalising the game. I was thinking with our full squad we will get that win but it went the other way round.
After that match, Mohammed Salah, Naiby Keita and Sadio Mane departed for the Africa cup of Nations competition. After they depart our next match was in the F.A cup with Shrewsburry and we dealt with them well by defeating them 4 nil at Anfield. You just need to see how fun the match is as goals came from Gordon, Fabinho and Firmino respectively. We ended up winning the match when people thought that we will loose it, I was really happy with that result.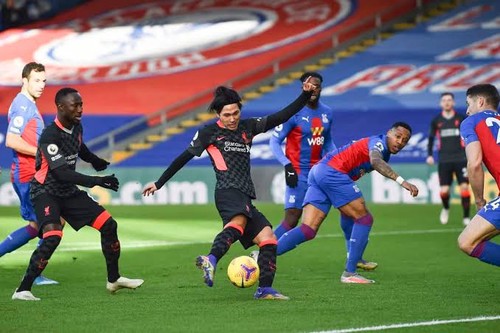 This seems one of the best period for Liverpool fc so far as after the match with Shrewsbury fc we took on Arsenal fc in the EFL Semi final. This was one of the most important match to me. I want Liverpool fc to win this match so that they can progress to the final of this competition. It has been long since I saw Liverpool fc progress to this final. This is why at this stage this match is important to me. One thing is that Jürgen Kloop doesn't sees this competition as important so year in year out he feeds the younger players for it so that they can gain more exposure. As we have it, we secured a draw at Anfield with Arsenal fc and gets them defeated at their home soil Emirate. With that win we are now finally in the final of the EFL cup which will be played in the month of February 2022 against Chelsea fc. I hope we wins.
After that match we played Brentford fc and at first it seems like we going to have difficult period but that didn't happened, we got them defeated and some person's were surprised because they thought that if Mohammed Salah and Sadio Mane departs for the Africa Nations cup that Liverpool fc will suffers. Well that is not the case right now, Liverpool fc have shown that without Mohammed Salah, Naiby Keita and Sadio Mane we are on.
Today will sees Crystal Palace host Liverpool fc, it will be an interesting match to watch. A win in this match will reduce the point at which Manchester city used in topping us. We also have an outstanding match at hand, so a win is very much needed, through it we will gradually slip into giving Manchester city a run for their life.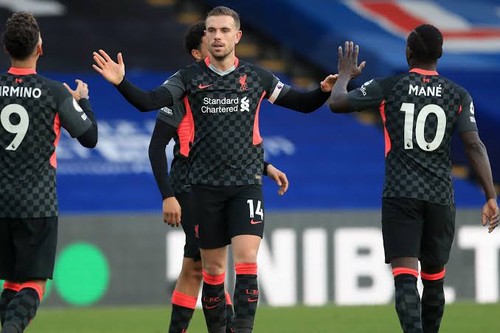 I will end this post here, if you have anything to say please air your view by commenting.