Permit me to say this, what matters in the soccer ecosystem is the three point. If you like have all the ball possessions in all matches, if you fail to win matches you will loose point. This is why I keep hinting on it that in all that your team is doing, it is advisable they earn winning point which is the three point. I have watched different teams plays by doing well but at the tail end they fails to secure the much needed three point . Just like what I hinted above, displaying the best skills without goals is pure rubbish. Just take a look at Lionel Messi and you will discovered that all his achievement was not base on his skills only, it was base on how he scores and impact the beautiful game called soccer. When it comes to the soccer ecosystem, what can really give you the munch needed advantage for your team to lift trophies is simply standing on the fact that they have good point over their opponent. Good point can only be achieved if you are winning matches and not the other way round I must admit. Understanding something like this is very important in the soccer ecosystem. I prefer for my team to win a match than draw, I am not saying that securing draw is bad but it is just something I don't like. It looks like something that don't or doesn't add anything to your growth, it looks like something that draws your point down from my point of view. I just don't like it I must admit. Despite me hatting it, they are people out there who loves it wholeheartedly. Well, we got no choice than to love it if that is what our team secured at the tail end from such encounter.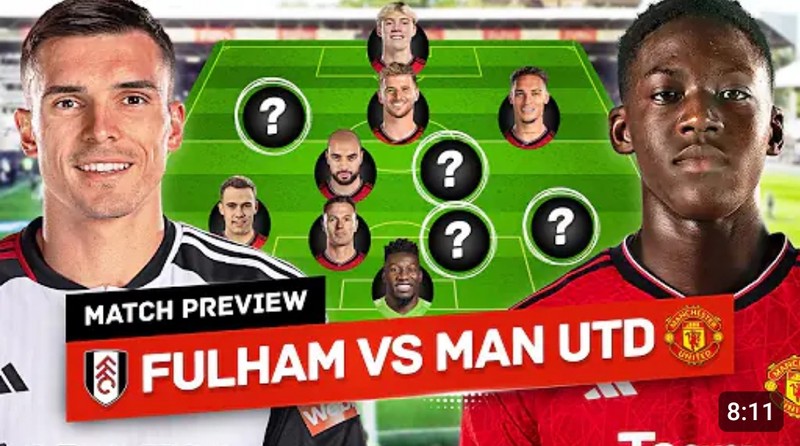 Manchester United picks up three point
There is nothing more heart breaking than seeing your team performing badly despite spending big amount of money trying to revive your team, this is really painful I must admit. Everybody wants result when they put in good effort to what they are doing. There is nobody out there who doesn't love positive result from whatsoever thing that they are doing or to what they have done. As an investors or sponsors of a soccer project, if your soccer project is not yielding result and with that your token at stake, you will discover that you are always not that happy. Soccer is just like the more you look the less you see. It is not that easy to keep achieving positive result all the time. Just bear it on your mind that sometimes you win and sometimes you loose, this should be going to those supporters or fans out there.
Deviating to what we have at hand, for some time now the Manchester United team have been the talk on people's lip this is heartbreaking for their fans I must admit. Most of their result has been either loose or draw, they are struggling when it comes to getting three point. Running stat on the Manchester United team you will discover that when it comes to the English premier league the Manchester United have played 11 matches, won 6 lost 5, this is bad I must admit. They are currently seating on 8th position when it comes to the English premier league table. Just take a look at the log table you will see and discovered that they are 16 point behind the league leaders Manchester city. Painfully Manchester city happened to be their rival when it comes to the soccer ecosystem, the English premier league competition to be precise.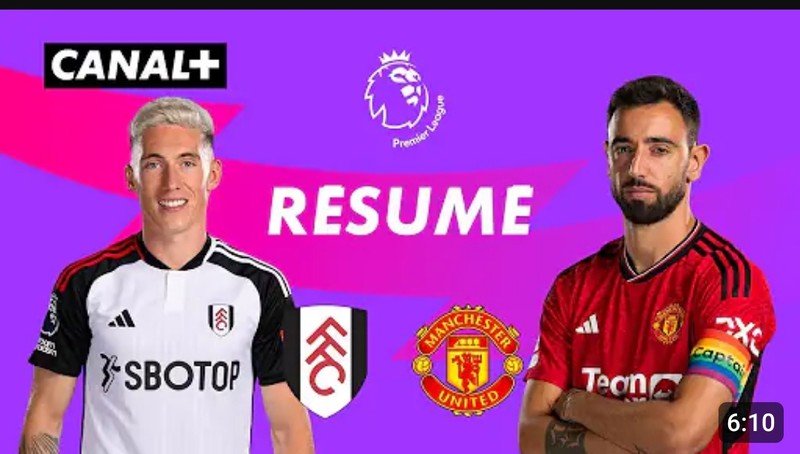 Manchester city poor performance they ended up defeating the Fulham FC team 1 nil. The Fulham FC team are currently occupying 15th position. Goal from B. Fernandes saw the Manchester United team getting the much needed three point from the Fulham FC team to the Manchester United teqm. The assist was from F. Pellistri in the 90 + 7. Congratulations Manchester United. The reason why I am congratulating them is simply holding to the fact that getting three point when it comes to England or the English premier league competition or English premier league title race is never an easy option.
Photos from YouTube
I will end the post here, have a nice day.
Done