To those who love sport and have been following up with what is happening in the world of sport you will notice that right now Liverpool fc are without their star players like Sadio Mane, Mohammed Salah and Naiby Keita. For those who have not been following up you don't need to panic over any thing. The reason why they are absent is simply because they are Africans and they are out to represent their countries in the on going Africa cup of Nations match which is happening in Cameroon. This competition started since January and very soon we will be done with it. The competition will end on the 6th of February 2022.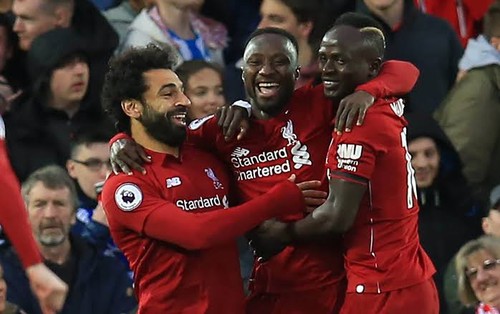 The good thing about this competition is that gradually we have managed to see a very nice competition. Despite the referees messing up, it still stand as one of the best competition I have seen so far that is being hosted by an African side apart from the world cup that was hosted in South Africa. Just take a look at when the competition started till date, it has really been interesting I must admit.
Right from the very start i.e I am referring to the opening ceremony that took place on that day. The opening ceremony was top notch and I must admit that I am impressed by it. The competition has also thought us that there is nothing like favourite. Just take a look at how we thought that Nigeria will be the favourite to lift the trophy but they failed when almost every body were thinking they will be the favourite to lift the trophy. This really speak volume of this competition and shows us that nobody is favorite just yet, you have to play your self to the final and wins it if you think that you deserves it.
Well I just can't wait to have my players back but I will admit that surely we didn't miss a bit of them and they will be so happy that during their absence we got all result perfectly acted upon. Just take a look at how we dealt with Arsenal fc in the EFL trophy and right now we are in the final of the competition which will be played February 27th. The good news is that by then all the players will be back from the Africa Nations Cup because it will end before then.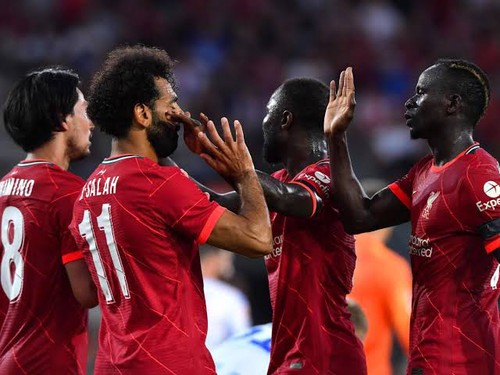 I never for ones have such positive mindset that we will be able to defeat Arsenal fc at their home soil after they secured a draw at Anfield with red card for them in place. During that match I was expecting Liverpool fc to wins it at home but they failed woo-fully even when Arsenal fc had a red card. Arsenal fc now failed on their own part to do justice to the match at Emirate as they let Liverpool fc defeat them. The match ended 2nil in favour of Liverpool fc and it was Diego Jota that scored both goals for Liverpool fc. What a nice display by him on that day.
Apart from that match do you guys observe that we take on Crystal Palace and we were able to get them defeated with ease. This is the first time am seeing Liverpool fc doing such and they end up doing it well. Crystal Palace have proven to be one side that can stop us any time any day but I was surprised to see that Liverpool fc were able to smashed pass them with ease. One thing that I was afraid of is that the match was played at their home soil, but despite that Liverpool fc manage to dealt with them as goals from Van Dijk, Chamberlain .A. and Fabinho gave Liverpool fc the three (3) point they need in the match. The goals was scored in 8th, 32th and 89th minutes respectively for the reds.
Crystal Palace was able to get one (1) goal to their name in the 55th minute through Edouard .O. and it really meant a lot to them. The reason I was happy about the match was that we were able to get three (3) point that matters to us with ease. Manchester city manage to drop some point following their draw to Southampton city and that really means alot to us.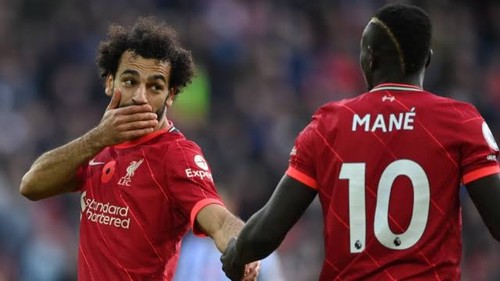 With all the good progress at hand I am wondering if we truly miss the services of Mohammed Salah, Sadio Mane and Naiby Keita. I am just wondering if we still need their services, just joking haha. Truth be told, for sure Liverpool fc team didn't miss them a bit. This shows that with Jurgen Klopp we can smashed passed anybody and we can also get any result we need. He has showed that we are free side and Liverpool fc wasn't build around anybody.
I will end the post here, if you have any thing to say please air your view by commenting.