For the now we will be seeing more of the English premier league matches being played, this is simply because it signifies and shows that the English premier league is just starting. This is why I believe that we won't be bored during this period. If we are to mention one or two things that has made me so happy, I will say the internet, cryptocurrency and sport should be part of it. There is no way I can mention something like that if being asked without hinting on sport and cryptocurrency especially. They are the real joy giver I must admit. Many of us with my post have been updated about how the English premier league went on it first day, that is something I am really happy that I was able to meet up with. I must admit that the first day was an amazing experience and I am glad that I was able to share such a memorable experience. Some of my fans said that they are glad about the update.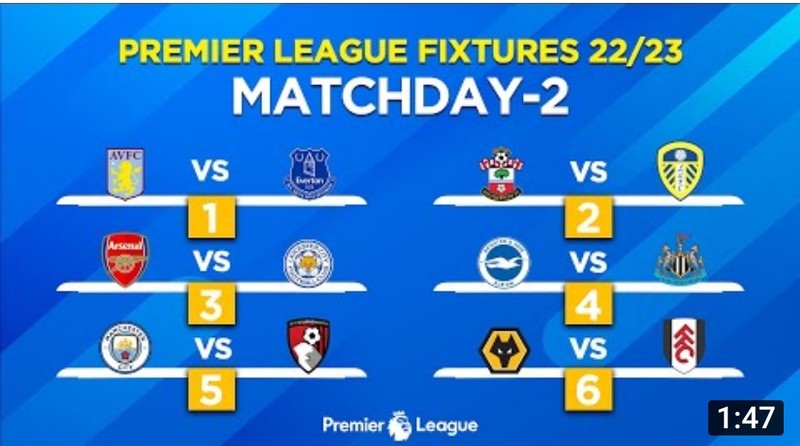 I don't joke with the English premier league at all, this is holding to so many reasons and one of them is simply because I am a fan of the English premier league and another thing is that I have my main team here. We all knows that I am a very big supporter of the Liverpool fc team. I must admit that I have been supporting the team close to 15 years right now. I just can't wait for me to be rewarded for my loyalty to the English premier league and Liverpool fc to be precise someday. When that time comes it will be one of the most enjoyable moment of my life. I will be so proud of it. We all knows that it won't be easy but I believe will come someday. I don't see my self supporting any other league other than the English premier league and Liverpool fc to be precise.
Just like what I said above, I will say that supporting the English premier league has been one amazing thing for me. This is one of the simplest reason why nearly all my post regarding soccer has been targeted to the English premier league, Liverpool fc to be precise. I don't think I will stop on that, this is simply because of the love that I have for my team Liverpool fc. My wish is just to see us impacting the English premier league in a positive manner, this will be by simply winning trophies upon trophies. I must admit that I wasn't pleased by our start to the English premier league but I believe that Jurgen Klopp is not happy about that also. I just believe that with time we will get it right with the start of the English premier league .
Currently we have seen the end of the English premier league first day encounter, it is now left for us to experience what day two has in place for us. It is so painful that it will gets to Monday before my team will be playing against Crystal Palace, such a long week for the Liverpool fc fans I must admit. I just can't wait to see them back to their winnning ways, I just hope and wish that we are able to do it with the Crystal Palace match/encounter. It will be an interesting one for the reds team, fans and players too. We surely needs this badly.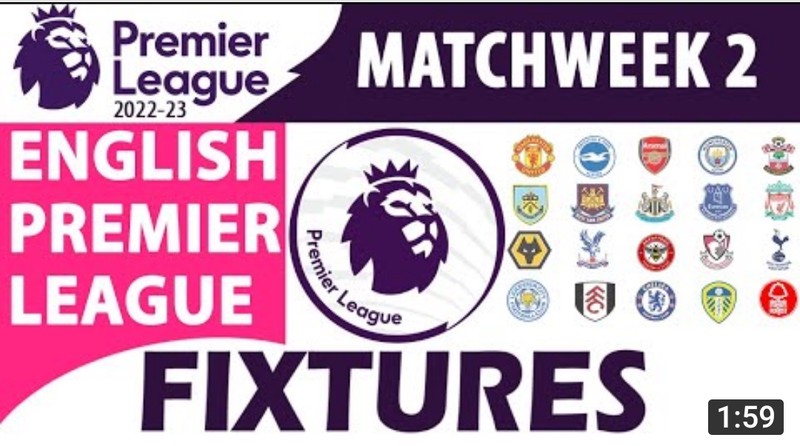 The matches that we have at hand during the English premier league week two encounter include Aston Villa and Everton. During this match I sees both side causing trouble for each other and it might ends up as draw. As we have it, it is going to be an early kick off match. The other one on my radar sees Arsenal fc takes on Leicester city. This is going to be a strong match and I sees that the probability of it going the Arsenal fc way is so big. They are currently in a good form.
The next encounter when it comes to the English premier league include the Brighton and Hove Albion along side Newcastle united. Another good match that might ended draw. Moving on to the next match sees Manchester city takes on Bournemouth. This match is simply going for a win for Manchester city. Not a betting advice, please investigate before placing your bet on them. Southampton versus Leeds United should be my next talk target. This simply should be Leeds United day but remembers anything can happen when it comes to soccer.
My next radar points to Wolves versus Fulham. This is the encounter that will shows if Fulham fc is ready for the English premier league or not. They did well during the Liverpool fc match but it seems like a test preparing them for the future. Let us watch and sees how things goes on that day. The next one is between Manchester United and Brentford fc. This is going to be a big one for both side but I am sure that Manchester United will love to pick up three (3) point between when they plays against Brentford fc . This will be an amazing match to watch out for. Nottingham Forest versus Westham United is going to be a big fight but it seems like it might goes Westham United way. One big one for the week sees Chelsea takes takes on Tottenham Hotspur. I just don't know what to say here but it is going to be enjoyable. Lastly on our radar we have Liverpool fc taking on Crystal Palace, let us sees how things will happened on that day.
Photos from YouTube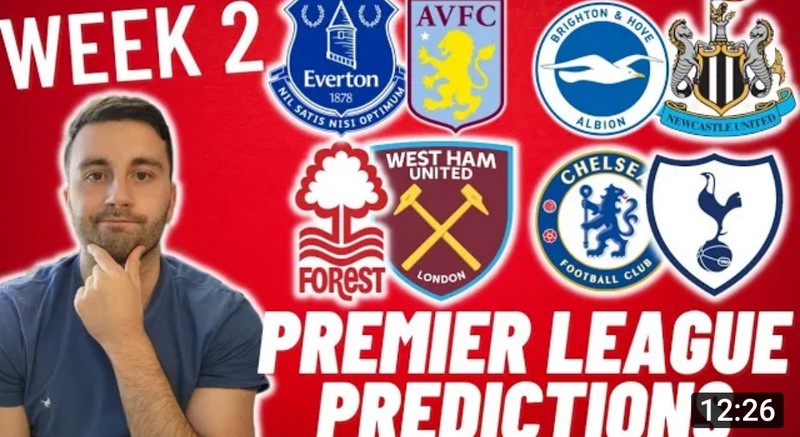 I will love to end the post here, if you have anything else to say please air your view by commenting under this post.