We are still enjoying our weekend, we all can saw the fun, anxiety and happiness in some players and fans faces already. Well, we are already new to that, it is an amazing thing I must admit. We all knows that when it comes to weekend something like this is something that spice up our day. It makes us to laugh and get angry. What happened yesterday was just part 1, today own is going to be part two as we will be having Arsenal fc playing against the Manchester United team. I will be seating down to see how this drama will unfold. It is going to be a match that is going to be lovely as it will be full of life. As for my Liverpool fc fan, please we should forget that we win Newcastle United team last week, that has passed and right now we are now faced with a more difficult and strong opponent, if you play with them just like the way that we played with the Newcastle United team, we will surely regrets it. We all knows that the Aston villa team have grown to be a very good team when you are discussing or talking about the English premier league. They are one team that you have to push in your all if eventually you wants to get them defeated. Liverpool fc team have to make sure that they are focus, I am using such word to refer to Trent Arnord especially, we don't want mistake again.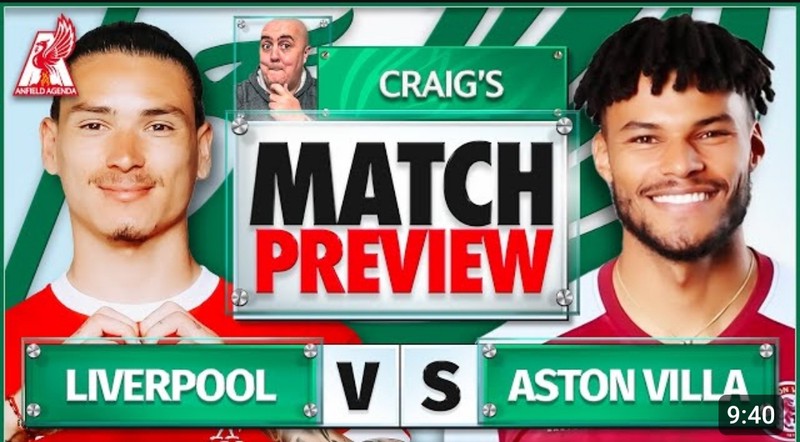 One thing that I am really concerned about is the red card that was shown to our captain, Virgil Van Dijk. The red card is really something concerning I must admit. We had Mac Allister red carded and we appeal it, now we have gotten another one. The painful thing is that he will be serving the match ban. I am simply refering to Van Dijk. From the information that I heard, he will be facing a match ban and that means that he will be missing the Aston villa match. He needs to learn a lot I must admit. He should knows that he is now the captain of the Liverpool fc team, that is a big responsibility on his shoulder right now if he doesn't knows. It is really a sad thing that he won't be playing against the Aston villa team, we all knows how strong that team is, his experience is somehow needed on that day which is today. Since he won't be playing simply because of the match, Joe Matip and Joe Gomez will eventually takes the stage. They will be the one to deliver the Liverpool fc team into winning the match today against their strong opponent, Aston villa.
Looking at the English premier league table we can see that the Liverpool fc team have won two (2) matches and draw just 1 (one) while their opponent Aston Villa have won two (2) matches and they have lost just 1 (one). You can see why I said that they are a very strong side. They have started the English premier league competition well. They will prove very stubborn to us, we need to push and put in all effort into ensuring that we get them defeated. I am trusting on the defence to do well and the fantastic players in the midfield, Mac Allister, Dominic Szoboszklai, Endo and if possible our new signee Ryan Gravenberch to impact the team possible too. I am just kidding, I don't think Ryan Gravenberch will be playing today, but let us see how it goes because we need to give our best to the Aston Villa team, the truth still stands that our best is what is needed if we eventually wants to get them defeated.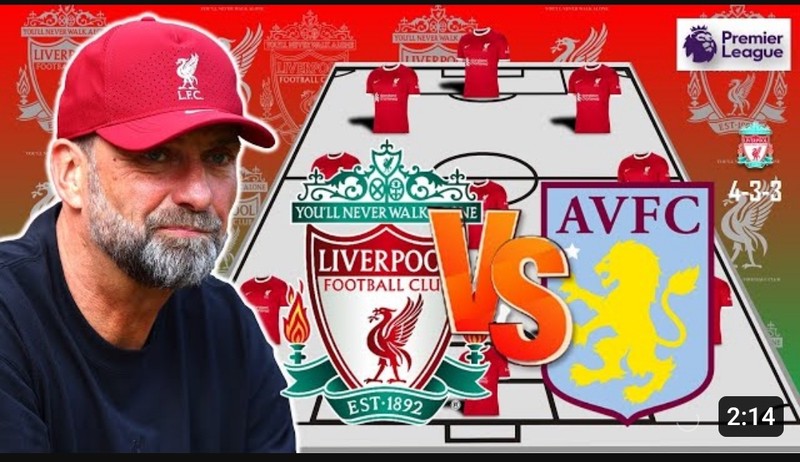 Jurgen Klopp and all the Liverpool fc team and players will be happy if we can get this win in our favour, just like what I said, it will mean a lot to us. In all we are doing this season it should be achieving great result, if we fail to do that we will regret badly. We needs to qualify for the Uefa champions league and if possible win the English premier league this time around, we are tired of seeing the Manchester city side winning the English premier league year in year out, we need result to get that conquered.
Photos from YouTube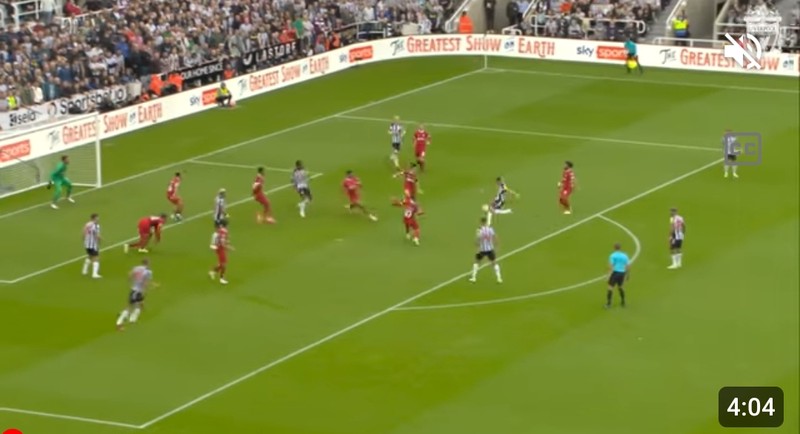 I will end the post here, have a nice day.