When it comes to the World cup that is currently hosted in Qatar I must admit that I am still left behind. So many things running to get updated over and covering all the matches is not going to be that easy. You knows that I have to relent on some matches ending before writing about them. This is why the work is not that easy but for the love of my fans and also for the love of soccer I am happy doing this job. It gives me joy knowing fully well that I am able to update fans all over the world through this medium. As for your information you should knows that when it comes to this competition you have to be prepared as a team if you wants to move to the other stages of this competition. To make it worse, the more you progress the more it becomes more difficult. This competition is one of the best that I have seen so far, full of amazing, captivating and fantastic moment.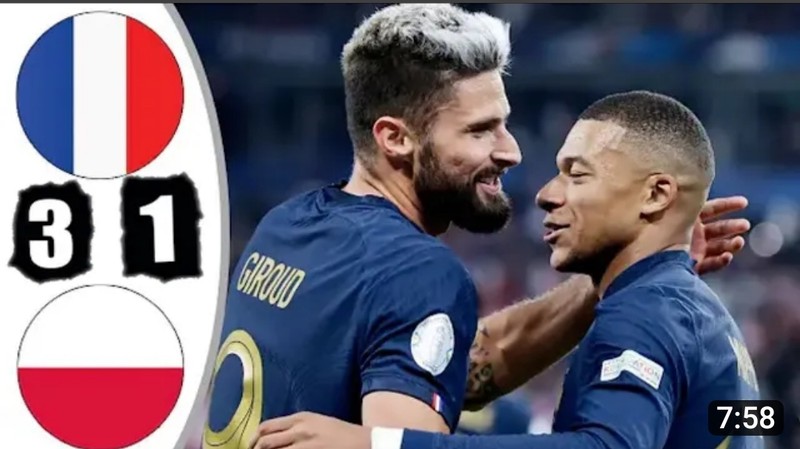 If you have been following up with my post you will see where I keep saying that this is the best competition that I have seen so far. This is holding to the fact that all the teams here are dedicated and committed to deliver for their country. The painful thing about soccer competition is that no matter how far it goes, there is definitely going to be just one winner. We all can't be first at same time, it is just going to go the way of just a country and that is what we are pushing up to. All countries wanted to lift the World cup competition trophy because they knows what it will gives them if they eventually wins it. If you are determined and you wants to win this trophy for your country definitely you will need to put up a very fighting spirit. It is not going to be just words of mouth.
Well, to cut those stories short we have seen that the round of 16 fixture has been amazing and fantastic and with the way it is running we are currently seeing the team that will be moving to the next phase of the competition which is the quarter final fixtures. You know things are already arranged, what this means is that once you wins your round of 16 fixtures you should be able to spot the team that you will be playing next in the quarter final fixtures. Right at this stage the World cup competition which is being held in Qatar is getting more interesting and fantastic. Since France was able to get the Poland team defeated it now means that they will be playing against England, the team that got the Senegal team defeated. I must admit that with the way things are going it is looking more interesting and fantastic just like what I stated above.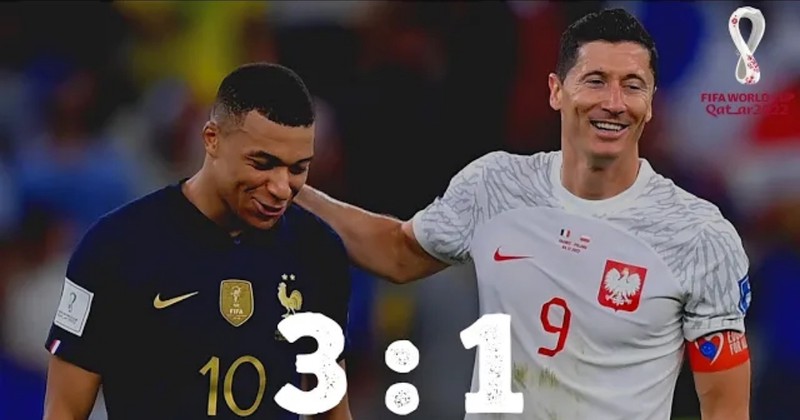 For those who still don't know how it is going on at Qatar, we are currently at the round of 16 stage and on Sunday France plays against Poland in the round of 16 encounter. During that match it was Kylian Mbappe and Oliver Giroud that scores and that goals was what takes the France team to the next phase of the competition. The match ended 3 Vs 1 in favour of France as Lewandonski last minute penalty was unable to stop the Poland team from not progressing to the next stage of the competition.
With this win against the Poland team I believe the England team should be very prepared as they will be playing against the France team, this is going to be one of the strongest Quarter final fixtures that we will be experiencing when it comes to the World cup competition that is ongoing in Qatar. Since the England team where able to get the Senegalese team defeated after goals from Jordan Henderson, Harry Kane and Bukayo Saka takes the England team to the Quarter final fixture against the African champions, Senegal.
Photos from YouTube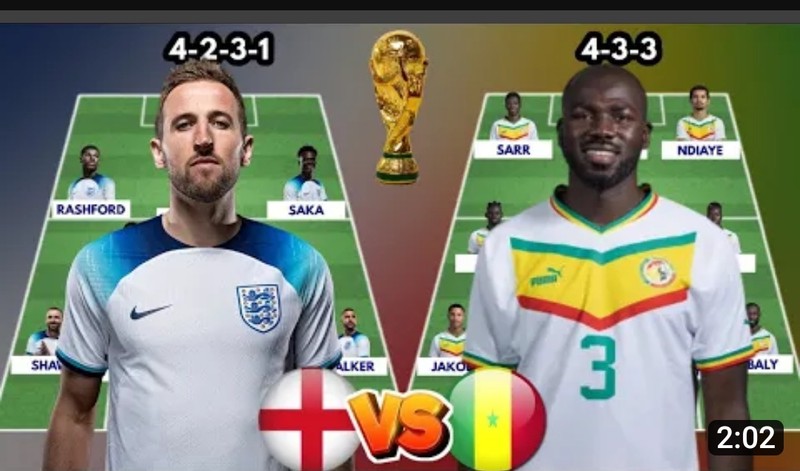 Now that we are already aware of the next stage and the next team that we will be playing in the quarter final stage of this competition it is now left for us to brave ourselves for what lies ahead. I will end the post here, hope you love it. If at the end of reading this post you love what I blogged about and you have something to say, please feel free to drop your comment using the comment section.