I must admit that yesterday was a very busy day when it comes to soccer competitions, this is holding to the fact that we had a lot of interesting matches that were all played yesterday. Aside the Liverpool fc and Manchester city match that was played yesterday, we also saw the match between Real Madrid and Barcelona Fc that were also played which we all knows right from the beginning to be called an Air Clasico match. So in a nut we have two Air clasico match that was played yesterday, one is the Liverpool fc match with Manchester city and the other is the one between Real Madrid and Barcelona Fc. I must admit that I had to rush down to make sure that I bought fuel so that I can watch the two matches. With light not stable in my country if you are not prepared for matches like this, you are definitely going to be missing out mightily about what lies ahead. With all this being known to me I had to make sure that irrespective of what I am doing I had to secure the fuel first haha. It sounds like saying securing the bag. Those in advance countries enjoying constant electricity won't understand what we are passing through except you are battling through same electricity issue with us.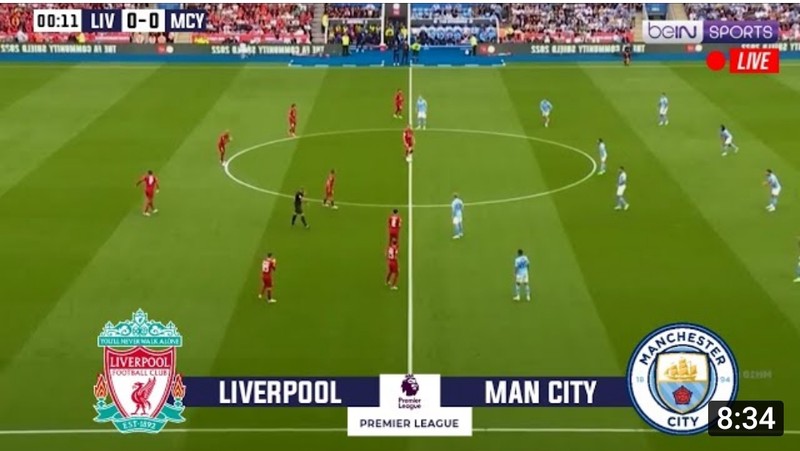 Deviating from the above and talking about what we had at hand which interestingly will be for us to talk about Liverpool fc and Manchester city match. I will say that if you had watched the match and you are not a biased Manchester city fan I believe without much discussion you will be on the fore front supporting the Liverpool fc team because of how it went. As a Liverpool fc fan I am going to make sure that I am speaking the right words. One thing that I love doing when it comes to soccer blog, I always make sure that my words are depicting the truth. I hate being biased knowing the rightful things about something. I see no reason why somebody especially an adult will be lying over something that he can say the truth about and he won't in any way be beaten. We have to start standing on our words, nothing beats being truthful. This is same fate that I found myself especially when I see that my team is not doing well just like the way that I wanted.
Deviating from all this and talking about the match discussion that we have at hand between Liverpool fc and Manchester city, I will say that the match between the two team are interesting. We only got in to the nerves of each other when the match was experiencing amazing pressure from both side. For such high caliber of match I must admit that I was expecting something like that but at same time I was expecting Liverpool fc to fall into the style of play that Manchester city came with. This is holding to the fact that we all knows how smart the Manchester city team is, they knows that with Erling Haaland they can get their plans achieved and executed. All they needed to be doing is to make sure that they bring in a lot of pull in threw ball which will allows the Liverpool fc team to struggle their ass out while trying to deal with Erling Haaland. They knows that if they continues like that with the Liverpool fc team it will lead to a penalty on Erling Haaland or eventually the more the pressure piles up the more the chances of Erling Haaland scoring with his head. They knows that he is tall so all their attention should be for him to be delivering with his head.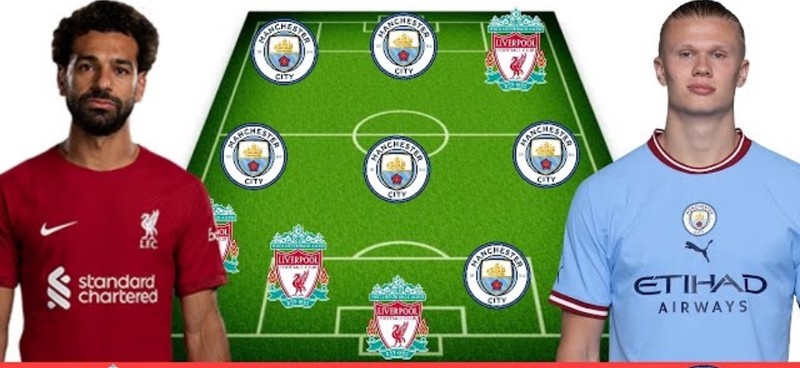 Why they nurture the above strategies I was surprised to see that the Liverpool fc team were able to dealt with all this. Just take a look at how composed the Liverpool fc defence are, if we have been playing like this through out the beginning of the season I believe no team must have been able to write us down like this. The Liverpool fc team under Jurgen Klopp is one team that you can't play with for any reason. They are very compose and irrespective of anything happening with the team we all should knows that they are still that amazing team that you can't for any reason joke with. Just like what I am hinting above, I must commend the entire defenders for such a wonderful experience last night. Being able to keep Erling Haaland calm is one big task that I was proud that they were able to get achieved and put into their past. One thing that I am happy about is seeing Joe Gomez and Van Dijk showing us what class is. I was really impressed by their performance but that does not mean we should takes it from Robertson and James Milner. They did well and because of how composed James Milner is, we were able to put Erling Haaland to control.
It was a collective effort from the entire Liverpool fc players. They showed class and quality not until Mohammed Salah showed why he is the Egyptian king as he scored the much needed goal that gave Liverpool fc that cutting edge against Manchester city. That win places us on 8th position. I will say that this is an important win for us as it will gradually gave us the momentum and draws us back to the amazing team that we have always been. I believe if we continue to grow gradually into matches like this we will get more and better result achieved. Well, let us just stay with this and celebrate our win, but that aside, it is time to focus on what lies ahead as we are gone past this win right now.
Photos from YouTube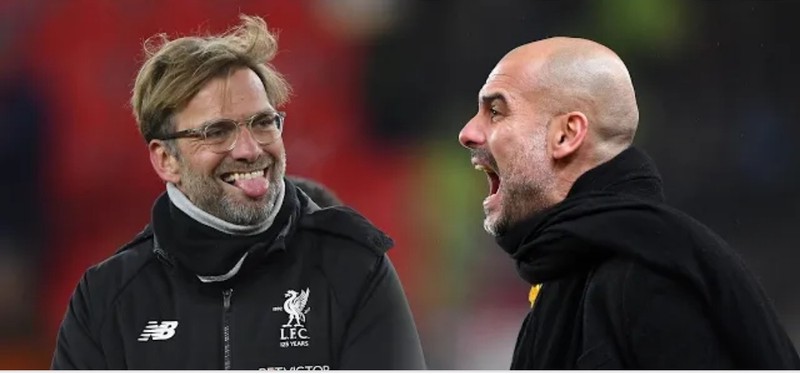 I will end the post here, if you have anything else to say please air your view by commenting under this post.