Incase you don't know, the hour and time has come for signings to be made. Some clubs before now must have made the list of players that they will be going after. They will be doing this the moment such opportunity present itself. The best thing for any team to do is to make sure that they have a person acting as scouter for them should in case they need the service of a player. When that happened, that person can help with such monitoring. I have sat down, reason and find reasons why there is every need for scouters to be rewarded. It is not easy monitoring players. I think a room should be set aside for them to be rewarded. Without being told, we all can see that they are really working behind the clock ensuring that clubs get what they want when it comes to players signings.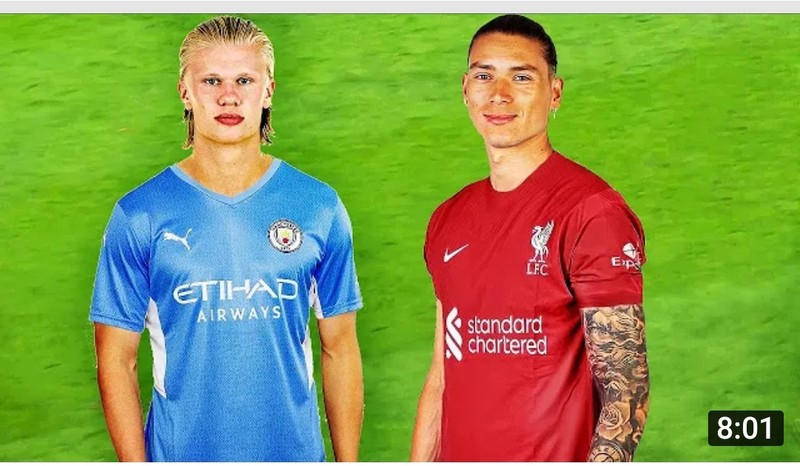 As usual, if you have been following up with my post you will see where I said that no matter how it is, I will make sure that I update us when it comes to players that comes in and out of Liverpool fc this season. With the way things are going we all can see that despite the rich Manchester city team, they are still stacking up their team. They are building a team that will be very difficult to defeat next season and more. They are in no way joking and from the look of things they wants to make sure that they dominate Europe at all cost.
From the way things are going we can see that Pep Guardiola is really pained for not winning the Uefa champions league last season. We all knows how far he goes before Real Madrid defeated his team. At a point in time he was tipped for the trophy. In fact they are the competition favourite. I believe no body expected what really happened. Mainly looking at the Manchester city and Real Madrid team you will never wants to think twice before saying that Manchester city will win. So painful that it went the other way round as Manchester city slipped out of the competition.
Real Madrid went ahead to win the Uefa champions league after defeating Liverpool fc in the final. With that, Manchester city boss Pep Guardiola went back to the drawing board, all he wanted is to win the Uefa champions league but since that slept from him last season, he is fully ready to go for the trophy next season. This is the reason why he has decided to take the bull by the horn by making signings that will aid his team. With that in place, it is obvious that he might be winning the English premier league once again. In an avenue to stop him, Jurgen Klopp has decided to strengthen his team.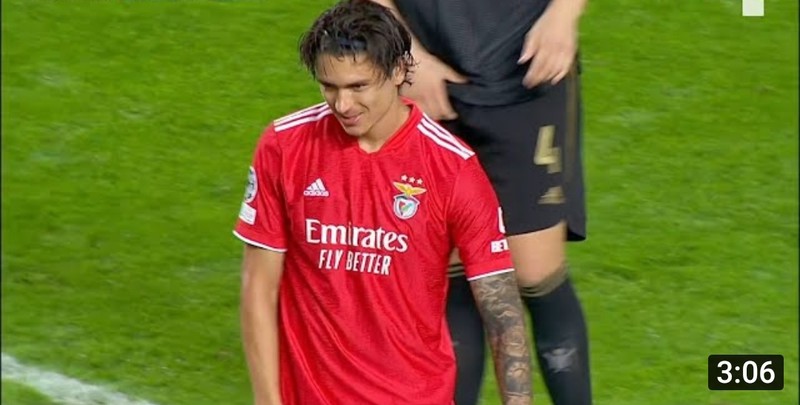 In an avenue to strengthen his team so that they can be able to compete the Pep Gaurdiola's team, Jurgen Kloop has decided to go after Darwin Nunez. This is coming after Pep Gaurdiola has gotten Haaland to his team. The English premier league without being told is going to be bloody next season between both side (Manchester city and Liverpool fc), the title race shall be fought for. Once again the Manchester city team are fully prepared for this and if Liverpool fc are not strong enough they won't be able to match up the energy.
Should in case you don't know, Darwin Nunez is from Uruguay. He plays for the Uruguay National team and he is a Benfica fc player. As per age I learnt he is just 22 years of age. He is an attacker that is very versatile and smart with the ball. I went back to watch some of his videos in other to check how good he is. I read through comment and I was a little bit worried. Lots of persons were complaining that he is not the player we need. They called him all sort of names but one thing I have grown to maintain is believing in Jurgen Klopp. Any player that he signed is truly a good player. With that being said, I believe heavily on Darwin Nunez, I know he will leave up to expectations.
With more singings to come, they are bound to be players departing Anfield too. I heard that Minamino, Ox will leave. If that is a fact I will surely get us updated.
Photos gotten from
YouTube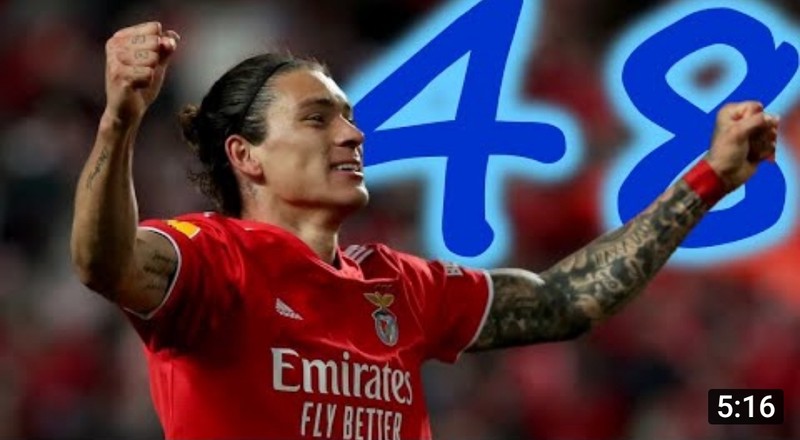 I will end the post here if you have any questions to say please air your view by commenting.