At this point in time I must admit that I just don't know what to say but there is more to what we are seeing. The Liverpool fc team are in all ways pushing harder ensuring that they are able to get back to their best performance but the more they are pushing the more they are struggling. After watching the match I will be speaking on a lot of things but despite that it all boils to the point that the Liverpool fc team aren't doing bad, it is just that at this stage and point in time we are struggling to get the result that we so desire. It is not new seeing that a team is playing good football but not getting the needed result that they wanted. Such things do happen and Liverpool fc team is not exempted from it. This is why I am saying that all Liverpool fc patriotic fans should calm their nerves down, we will surely get things right. We all knows that there is no fans out there that will be happy that his team is not doing well. We all should applies wisdom when venting our anger but why doing so we should apply wisdom. The Arsenal fc team that is doing well today was struggling some years back, things happened like that. We all should knows that in as much we are competing there is every tendency that we will win and we will lost. They are times that we will be in good form and some time we will be found struggling, all this makes soccer amazing and fantastic.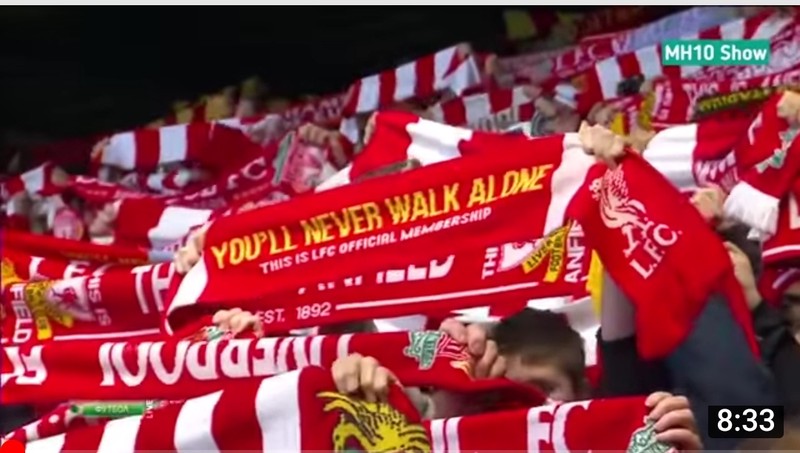 I must admit that I was pained following the result with Brighton fc on that day. On that day I knows how I went out just to get petrol, I passed through series of stress just to ensure that I am able to get the needed petrol that I will be needing to watch the match. Me and my Liverpool fc brother on that day sat down and we watched the match together. I remembered how I went to his room to call him letting him knows that our match is about starting, he left everything that he is doing on that day just solemnly for the match. That is how we were to go celebrate our country's Independence day but I set it aside and makes sure that we watched the match together. I won't lie to you, watching the match with my Liverpool fc brother was the best experience ever, it was so fantastic, superb and amazing I must admit. It has been long that I experienced such thing. This is why I valued it so badly.
While watching the match I see a desperate Liverpool fc team trying all they could to ensure that they get back to winning ways. They wants to make sure that they pleases their fans also, this is something superb and fantastic that I truly love. Painfully while smiling and watching the match it didn't got to 4 mins before the disappointment on that day started. It was L. Trossard that scored for Brighton fc in the 4th minute. The moment this goal was scored I became very furious, I was not just happy simply because I sense it that the match will be interesting but at the end it will ends in a draw encounter. I was not expecting the Brighton fc team to score such an early goal but since they are head we have to make sure that we put in our best into ensuring that we equalize and also wins if we are opportune. I knows that such thing will be difficult but we have to keep pushing.
As the match progresses we get more frustrated as same L. Trossard scored from Solly March assist in the 17th minute again. You need to see how furious I am immediately that goal got in. I was really pissed off and in pain, this was holding to the fact that our defence was porous as the goal was too easy. Well, there is nothing I can do as the damage is already done. I had to just keep enjoying what I am seeing wether I love it or not. As for my neighbour who is also a Liverpool fc fan that I am watching the match with, he is also upset to the extent that he wanted to leave the match half way. He said that he is no longer interested watching the match, this is simply because he wanted Liverpool fc to wins the match and not even draw. Despite all his wishes, he was surprised to see things going the wrong way. He had no choice than to seat down and watch, I begged him to calm his nerves and that helped him.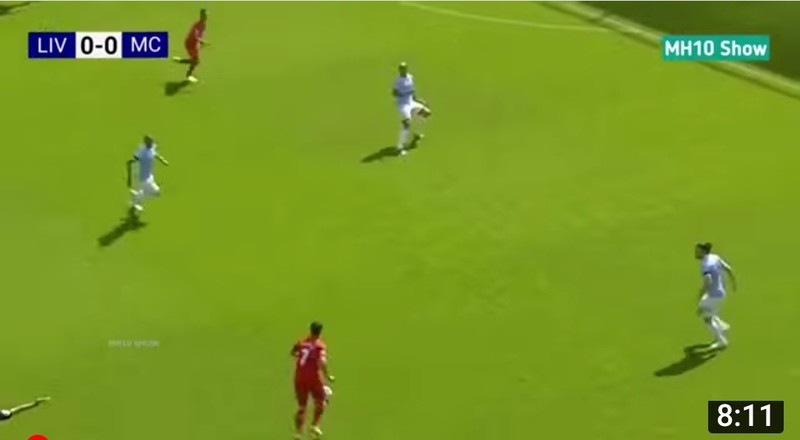 While we are still complaining and thinking of how to get back into the match Roberto Firmino gave us a hope as he scored in the 33rd minute through Mohammed Salah assist to reduce the goal for Liverpool fc. With that goal we became a little bit relieved and revived. You need to see how happy we are. While celebrating and still in the mood of happiness Roberto Firmino scored an own goal which get Liverpool fc to levelled terms. You need to see how happy I am, we celebrated as if we have won the English premier league or a major trophy. This is simply because we knows how important the match is to us.
From the way Roberto Firmino is playing it shows that he is really committed to helping the team. I am so much in love with him regarding how committed he is to the Liverpool fc dream and team. Well, it didn't take much time before Adam Webster was committed to score an own goal in the 63rd minute. This makes it 3 vs 2 in favour of Liverpool fc. At this stage we were happy and celebrating that we are now ahead and with the way things are going we were looking like a team that will walk away with the much needed three point. I was thinking we will walk away with this three point not until in the 83rd minute when L. Trossard scored to make it 3 vs 3. I became disappointed as that is what ended the match for both side.
Photos from YouTube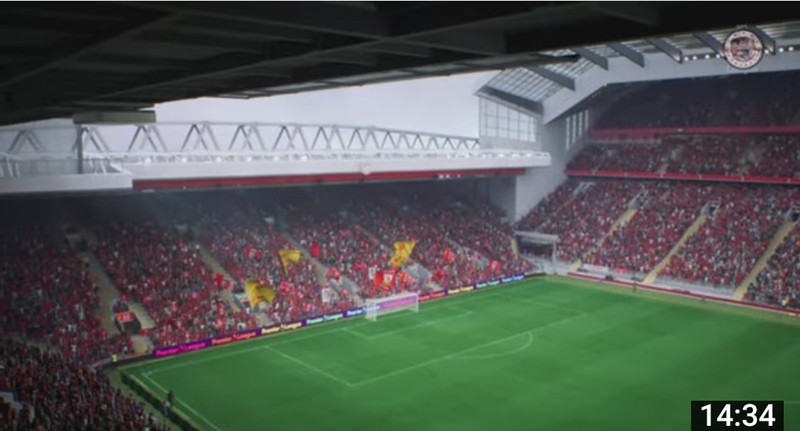 The interesting and amazing encounter ended up in draw as both side walked away with a point. I will end the post here, if you have any thing to say please air your view by commenting under this post.