Yesterday I blogged about how unhappy I am with the Liverpool fc team, this is holding to the very fact that we are in a good form but still yet we are struggling when it comes to getting result. I sat down and keep wondering if this is the team that I was supporting some years back. We use to be one of the best team in England but for sometime now things has really changed. The laugh at which I am experiencing from different angle is really touching. I am so confused right now to the extent that I am just wishing that this is a night mare. I just wants to get up from this dream because I am really tired of what I am seeing. Well, I must admit that I am not moved by their words, this is holding to the fact that as a fan this is what makes sport interesting and amazing. We play with something like this, argument like what I hinted above is what has gotten soccer to the very stage it has attained today.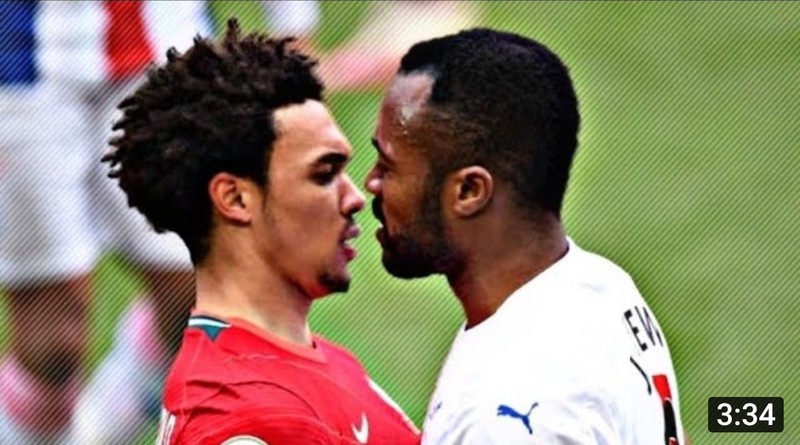 We all are no longer new to what is currently happening with the Liverpool fc team, we all can see how the team is struggling but despite that I must admit that some of the issues are with how Jurgen Klopp is handling the team. For crying out loud he should knows that this is not the perfect time to keep testing the team, why on earth will he start Fabio Carvalho upfront in our last match against Brighton fc, I must admit that I am not pleased at all. The moment I saw the line up and saw Fabio Carvalho name on it I was like is this man joking, why on earth will he plays such player when he knows that such match is a win win race for the Liverpool fc team. Up till date I am still wondering what really influences his decision to have picked Fabio Carvalho on that day. I know he must have been wondering what really came over him too, just take a look at the outcome. I know he must have learnt from this and putting it straight, this is not the time to experiment with the team tactics and strategies at all.
Another thing that really got me pissed off is seeing that he played James Milner at some point in time. This is another wrong decision that he made. If you observed closely you will noticed that through out the match or rather still through out the time that he was introduced to the match that is when things changed for the team. We started playing as if can't controls the ball or whatsoever. The moment he was introduced into the match I knows that we will regret the decision. I knows how me and my friend that was watching the Liverpool fc match together started complaining. We where very sure that his introduction will crippled our style of play and that is what eventually happened.
After the result from the match I observed that the issues that we are having lies in the defence. There is no player that is exempted there, they are all struggling and right now I am wondering how such issue can get fixed. Funny enough the defence still has it best players but their performance has depreciated and it shows that competition is needed in that angle.
Some of the defenders have really loosed form and this needs urgent attention. Van Dijk performance has been poor and I was thinking that Joe Matip will make impact but he added more issues to the squad. He complicated many things as he was just running from one place to the other. Another person to take note of is Trent Arnord, main looking at him you will see how frustrated he is. Painfully, he is pushing in more effort, all this is to ensure that his team, Liverpool fc got the needed point that they needed. Despite all his push it is so painful that his team, Liverpool fc are still struggling. The team needs to come together and make sure that they are able to get things sorted out by themselves. They are already in the mess and it is only them that can remove them selves from the mess that they are currently in. With the way things are going it is showing that it won't be easy getting back on point but with team work they can surely conquer anything.
Photos from YouTube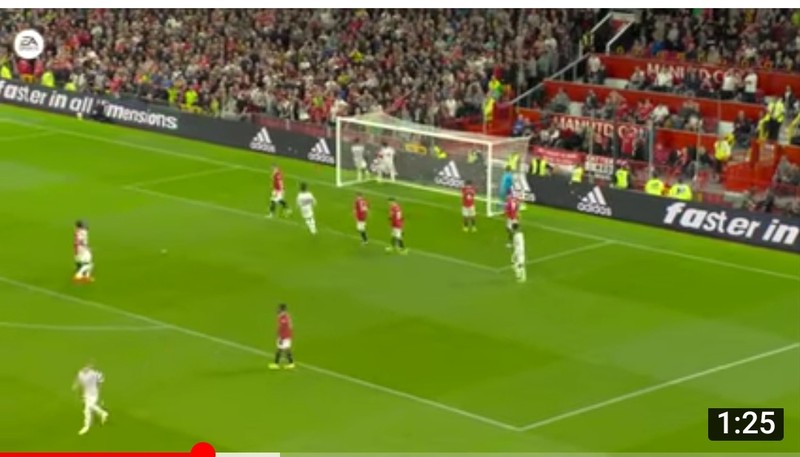 I will end the post here, if you have any thing to say please air your view by commenting under this post.