Yesterday I was talking about this match and the main reason I focus my attention on this match was because of the rich history surrounding the two team and also because of the fact that Ac Milan needs a win if they really wants to qualify for the next stage of the Uefa champions league competition.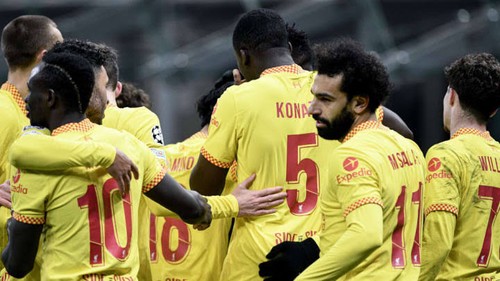 When I saw this fixtures/encounter yesterday I had to rush down and make some research. I discovered along the line that Ac Milan are currently topping the Italian league table. They are being followed by Inter and Napoli. With their stand when it comes to the Italian league, I was thinking they will be able to beat the Liverpool fc side massively.
When I was doing my research I discovered that Liverpool fc have already qualified for the next stage of the Uefa champions league competition so they will love to give room for young players to perform, that is what Jurgen Klopp did yesterday. They gave players like Konstantinos Tsimikas, Ibrahima Konate, Nathaniel Phillips and Neco Williams the opportunities to perform in the defence while players like Van Dijk, Robertson, Trent Arnord and Joe Matip were all rested yesterday in preparation for the upcoming English premier league match against Aston villa.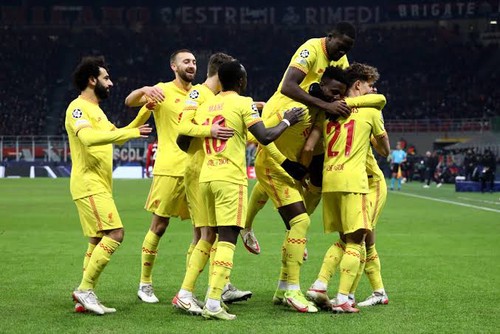 Coming to the midfield we have Takumi Minamino, Alex Oxlade-Chamberlain and Tyler Morton being given the chance to perform. Before the match got to an end I was happy to see the introduction of Fabinho and the welcome back of Naiby Keita after the injuries he sustain some months back that kept him off the pitch. This is just too amazing as it mean a lot to the Liverpool fc team. We all knows how instrumental Naiby Keita is before he sustain that injury. I was thinking that injury will keep him out of performance for the remainder of the season. I am so happy that he is back.
Coming to the attack we have Divock Origi, a player who was given the opportunity to perform along side Sadio Mane and Mohammed Salah. He was played in the position of Diego Jota/Firmino. Truth be told Divock Origi deserve to be given chance to perform more base on the things he has achieved for the team. Just imagine how Liverpool fc narrowly wins their match last week in the final minute of the English premier league encounter with Wolves. The won the match through Divock Origi goal. With how he has been helping Liverpool fc to win important matches, I believe he deserve more playing time.
Jurgen Klopp felt relieved knowing fully well that his side has already qualified for the other stage of the competition. The match started well and it took Ac Milan 29th minute before Fikayo Tomori scored through A. Romagnolia assist to give Ac Milan team the lead. When this goal came in I was expecting Ac Milan to score more and eventually wins the match but it was Mohammed Salah that equalize for the reds through A. Oxlade-Chamberlain assist. With that goal both side came to levelled terms. Ac Milan needs to up their game if they wants to qualify for the next phase of the competition.
That goal ended up the first half for both side as they are now in lebelled terms. Second half started and it didn't take up to 55 minute before Divock Origi scored through Sadio Mane assist. The moment this goal came in I know it is game over for Ac Milan. The painful thing is that this match was played at San Siro, I was just wondering how Liverpool fc manage to get a win there at their home soil, so painful. This speak volume of the Jurgen Klopp team, they are really a good side.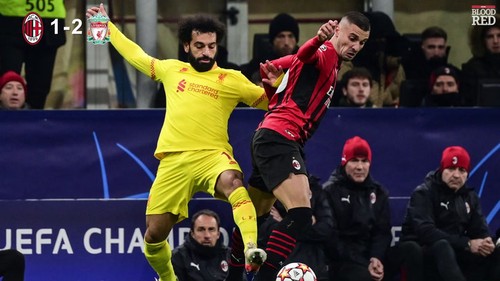 Well, this is how the match ended and with the Group B log table, Ac Milan still has little hope of qualifications but that will depend on a lot of criteria. I will end the post here, if you have anything else to say please do that by commenting below.