As a team who has won the Uefa champions league a record Six (6) times, I thinks that any team playing against them should be careful. No matter what we all should knows that it is not and never easy to win against those team that have won a lot of the Uefa champions league trophy. Team like Real Madrid, Liverpool fc, Bayern Munich, Barcelona Fc, Manchester United are team that have won the Uefa champions league trophy a lot of times, the moment you are playing against them you should makes sure that you are putting in good effort, failure to do so you will pay dearly by the end of the match when you must have seen the scores from the match. It seems like there is something additional that is giving them boost the moment they are playing against any other team in the Uefa champions league competition. With that spirit it always proves that it is always hard and difficult for you to get passed them with ease. Just like what I said about, there is no way that they are in a bad state that you will defeat them easily, you have to proven to the world that you guys are worth it.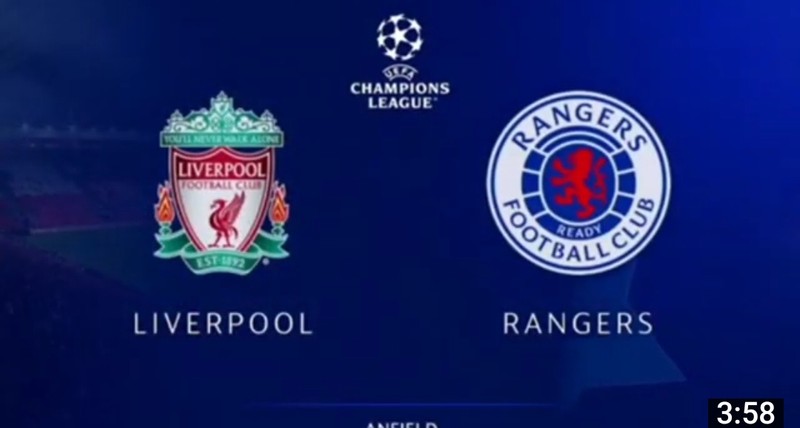 If you are a Liverpool fc fan you should knows that right at this moment when it comes to talking about the Liverpool fc team you should knows that the team Liverpool fc team have not been performing well. Point of correction, I have seen the Liverpool fc as a team who is playing good football, the problem here is that they are struggling securing goals and that has led them to the struggling and poor performance that they have been into. I really got pissed up when I am watching their match, this is simply because of what I stated above. It is really painful seeing that a team is paying a very good football but when it is time to get result, something else will happened. When I thinks about all this I am really mad with the team. We all knows that a lot of the team members are really mad with the team just because of that singular act. As for me I am a patriotic fan and with that I don't think I can reason like that. I knows for sure that we will get the result that we needed very soon. We will be back to our best form soon, that will for sure take people by storm. For those rivals fans laughing at us, they will surely regretted doing so very soon. They will be shocked by our return the moment we started getting things right.
As per what happened during the match you need to see how I was feeling reluctant to watch it, this is holding to the fact that I don't want to regret the outcome that will happened at the end of the match. I am still living in the memory of what happened with Liverpool fc when they plays against Brentford fc some few days back. That feeling is still new in my head as I was thinking that we have already won the match and for sure the three (3) point is already ours. Painful it ended in draw. You just needs to see how furious I am because of how my team (Liverpool fc), throw away a good opportunity to earn a very good point. Because of that I was not comfortable watching the match with Rangers fc at all. This is simply because I don't want to see that we throw away another good opportunity just like the way we have been doing. To make matters worse I knows how my rival fans have been laughing at me any where they sees me. I had to avoid some of them because of that singular attitude. It is really painful to keep seeing Liverpool fc performing so badly like this. I am really worried I must admit. We definitely needs to re bounce back to how it use to be back then, I am referring to how we have been smashing different team coming our way back then.
As per the Rangers match I must admit that it was a very good one for Liverpool fc. Trent Arnord is another player that I will say is out of the world, the dude is just too good. I must admit that I can see it written all over him that he is in pain with the way Liverpool fc is performing, he wants to see his team back to it best just like what we are known for. I knows that very soon we will get back to our best, we just needs to keeps staying positive and for sure hardworking. We all knows that for we to get back to our best we should knows that it is not for any reason going to be easy, team work is what can really helped to get such goal achieved. We should cancel the greedy nature in us as we throws it away. If we can do that we will see our team achieving the positive goal. We all should at this stage in time in place knows that United we stand and divided we fall is what we should preached and practiced. Apart from that the defenders on their own should wakes up and put thing in place, failure to that will continue to see the Liverpool fc team sinking.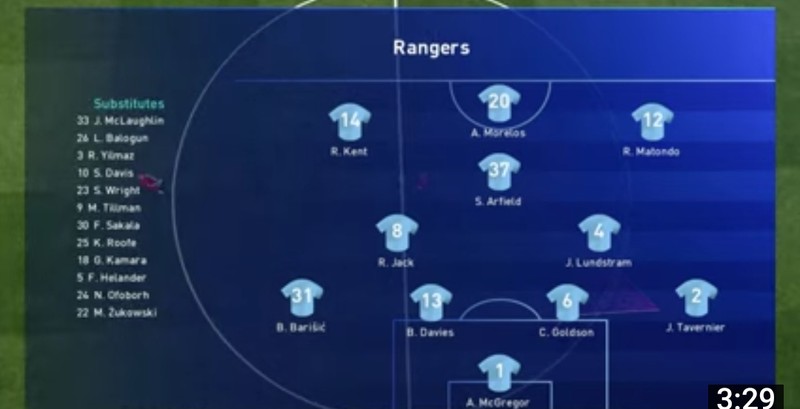 On that day we have goals from Trent Arnord and Mohammed Salah. I am so happy for so many thing on that day. At first we didn't concede goal or goals, Mohammed Salah score and Trent Arnord in a fantastic form as it seems he has scored the goal that will be the best goal this season or if at all, one of the best goal that we will see during this year episode of the 2022/2023 Uefa champions league competition. Liverpool fc first goal came from the free kick spot, guess what, it was T. Alexander-Arnold that scored that wonderful goal. This happened in the 7th minute. You need to see how wonderful that goal is as the delivery was fantastic I must admit. The second goal came in the 53rd minute through the penalty spot as Mohammed Salah steps up and converted it very well. That is what ended the match as all the players where at their very best. With the way Darwin Nunez is going he might be unstoppable just like the way Eerling Haaland of Manchester city is doing currently. He should just continue pushing and he will be surprised by the outcome as he will be seen doing wonders soon. With that win, Liverpool fc are currently occupying second position when it comes to the log table. We have Napoli fc topping the table, Ajax United and Rangers occupying the down part.
Photos from YouTube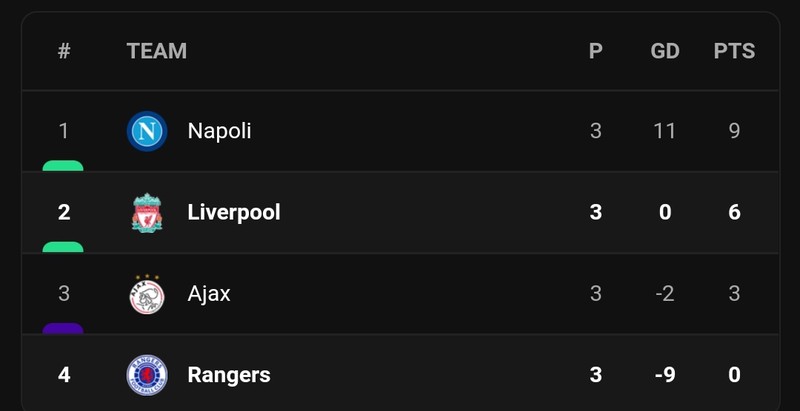 I will end the post here, if you have any thing to say please air your view by commenting under this post.