I just can't stop laughing at those who were saying that the absence of Mohammed Salah, Sadio Mane and Naiby Keita will cause a big dip to the Liverpool fc team. Well, they can see for their selves that it is not what they think and again when it comes to Liverpool fc we are all stars, we build team around everybody and not just a single player. Building team around just a player can cause a big damage as time progresses to that team. The damage it can cause might be something else.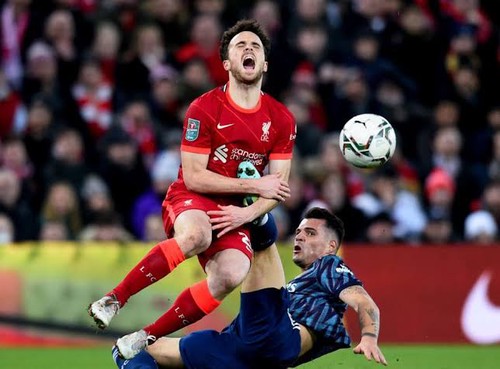 I remembered how Barcelona team was built around Lionel Messi back then. He ends up being a key player that can make or influence decisions like signing of players to the team. He did this for years and became one of the best player that the world has seen and also the best player that Barcelona has produced. This is just super amazing.
While doing this everybody were enjoying what was happening not until a time came that some issues arose and Barcelona fc were unable to tackle the issue as it is more than them. Well, nothing can be done so he has to make a move since his career has to keep running. He makes the move and the down fall of the Lion - Barcelona fc began. They started loosing matches upon matches to the extent they were no place to be found in the Spanish premier league log table.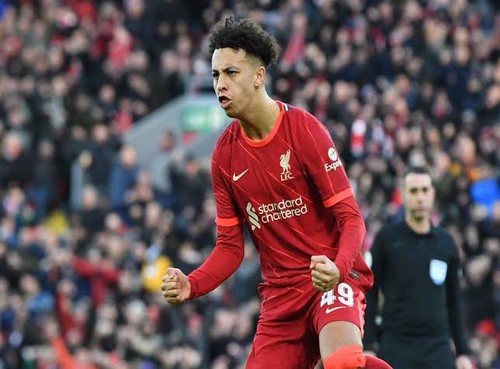 To make it worse, team that can't defeat Barcelona fc on a normal day starting adding more pio the injuries. Many ends up beating them massively. This is still running up till date and the bottom line of what causes it is that the team was built around Lionel Messi so immediately he departs, the team became confuse as they now lack good leader that can give them the power to always keep winning. All this were the negative part of building your team around a single player. Barcelona fc will suffers this for long before they will be able to recovers/balance.

Players like Cristiano Ronaldo is another example, he left Real Madrid and issues started running into the team. They struggled for long before they are now managing to get back to their very best. The message I am trying to pass across is that team should stop building their team around just a single player the end might not be good.
Liverpool fc at some point in time wanted to make Philippe Coutinho their main player i.e they wanted to build the team around him after they did so with Steven Gerrard. He is a very talented player but thank goodness he didn't stay at Liverpool fc when Barcelona fc bidded for him. The bad side of it is that he is now struggling with form. The move killed his career as he lacks playing time and others. He regret the deal but it is too late to cry when the head is cut off.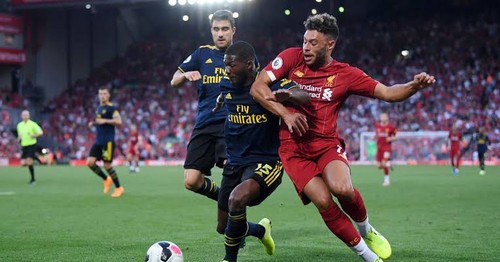 Back to the main topic of the day, the Liverpool fc team were able to surprise everybody as they kept the winning spirit running positively despite their star players not around due to Africa Nations cup which is currently running and will end in the month of February 2020. I remembered how a friend of mine was telling me that he pitted Liverpool fc because without their star players he is very sure that we will be loosing massively.
When we record a draw with Chelsea fc he called me and told me that this is just the beginning of our lossing streak, he said we will keep loosing and loosing. I replied him with faith telling him that the Liverpool fc team were not build around single players but rather still, every player. It is a collective effort, remember their Slogan, we will never walk alone. We practice team work and work with team work also. He said I should just keep watching and I will see that Mohammed Salah, Sadio Mane and Naiby Keita are very instrumental in the Liverpool fc team.
I didn't argued with him so much as I was filled with confidence. This is because I knows that their departure won't affect us at all, it will give room for us to test other players ability. I so much believe Jurgen Klopp on that aspect, he knows how to run his team and gets result. He is even happy that those players depart for the Africa Nations cup competition, he will now prove to the world that he is one of the best coach in the world as he can deal with any team with his young squad. In fact, Jürgen Kloop believes in younger players. This is simply the reason why he keep working with younger team. He did this with Borrusia Dortmund and other team that he has managed and the good thing is that with his young team he always shakes the entire world.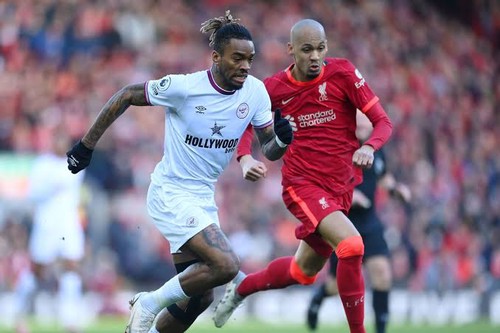 Despite the departure of Mohammed Salah, Sadio Mane and Naiby Keita we have done amazingly well by our performance. Below are some matches that we have played during the absence of star players like Mohammed Salah, Sadio Mane and Naiby Keita.
<center><div class=phishy>Some matches played during the absence of Mohammed Salah, Sadio Mane and Naiby Keita</div></center>
* Liverpool fc Shrewsbury --- Fa cup third (3rd) round. 9th of January, 2022.
Liverpool fc won
as it ended 4 Vs 1.
* Liverpool fc versus Arsenal fc --- EFL Semi final. 13th of January 2022.
It ended draw at
Anfield
* Liverpool fc versus Brentford city: 16th of January 2020. It ended three (3) nil in favour of Liverpool fc.
* Arsenal fc versus Liverpool fc; EFL Semi final second leg. It ended 2 nil in favour of Liverpool fc at the home soil of Arsenal fc which is Emirate stadium. We progress to the final which will be held/played in the month of February 27th 2022. All the star players will be back by then.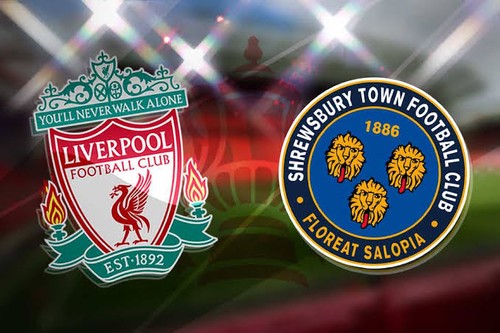 * Crystal Palace versus Liverpool fc; this match surprises everybody as it ended 3 Vs 1 in favour of Liverpool fc. I told my friend that said that we will keep loosing since our star players aren't around. He is now afraid to reply my chat as he has seen that without Mohammed Salah, Sadio Mane and Naiby Keita, we are still on.
<center><div class=phishy>Conclusion</div></center>
* The good thing about this win is that we have now record a win which has helped us to reduce the gap deference on which Manchester city used in topping them. They also have outstanding match to play, if they wins that match they will now reduce the point difference to just seven (7) point.
* With the above we can see that Jürgen Kloop is a good coach as he has proven to the world that the entire team that he is managing are all stars. So there is nothing like special players. When one departs other will fill the void. The players that got the chance to perform right now might be given roles after this period due to their amazing performance.
I will end this post here, hope you guys enjoyed the post to the fullest? If you have any thing else to say please air your view by commenting.