One thing is to make signings, the other is to make sure that the signing that you made is performing pretty well. This is what my team, Liverpool fc are currently surrounded with right now. For some they are expecting the team to perform amazingly well. That is what on my own side I am also expecting. I am expecting my team to also performing well during the upcoming English premier league title race. If possible I would love them to win the English premier league trophy and other numerous trophies along the line. I knows for sure that it is not easy but I believe there is nothing that is not achieveable. Last season we all were happy as Liverpool fc did wonders. They were able to wins the Carling cup, FA cup, gets to the Uefa champions league final and almost wins the English premier league trophy. By winning the FA cup shows that Jurgen Klopp has now won all trophies in Europe. He has now won the Uefa champions league trophy, English premier league, Carling cup, FA cup, Club world cup and Super cup. Isn't this amazing? For sure without much deliberation, this is indeed super amazing.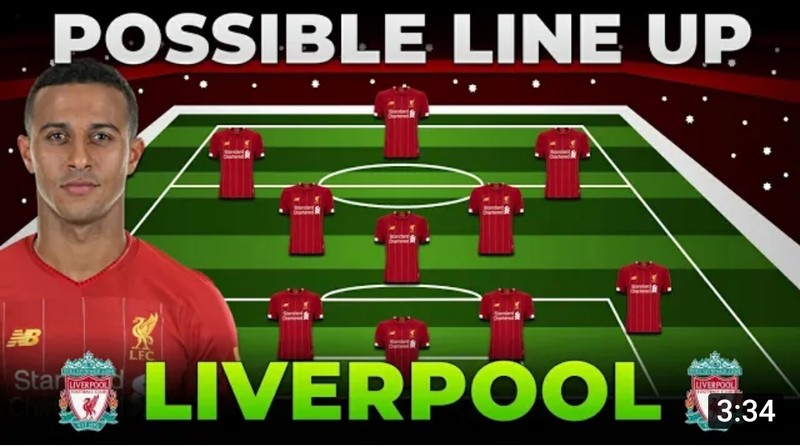 As we have it, we all knows that a tree cannot makes a forest. We all knows that Jurgen Klopp didn't not achieve all that alone, he was able to make it possible through the service of his players. I am really happy about it, they put in their best and today they made history from it. Jordan Henderson with what he has achieved so far is one of the best captain I have seen that Liverpool fc have. He is so lucky as he has won all competitions under the Jurgen Klopp era and impact. He along other players have won the English premier league, Carling cup, Club world cup, Super cup, Carling cup, Uefa champions league and some others. This is indeed worth celebrating. He has done well under Jurgen Klopp, he is one lucky captain that I have seen when being compared base on performance. Steven Gerrard put in more work but never achieved all this. Such a pity.
I have always said it time without number that it is one thing to sign and the other thing is to make sure that the signings are doing well. The moment any coach makes any signings, he is in danger. Their jobs are at stake the moment they made any signings, this is because the moment their signings are not performing well, they are simply in danger. The most annoying and painful part is that they can get sacked while the player they signed that is the reason they are sacked will still be in the team enjoying his life. This is always so painful if properly evaluated. I always felt sad for coach if I sees that they are sacked simply because players that they signed are not performing up to what is expected. It is indeed such a pity I must admit. This is why coaches makes sure that they put in enough effort to see that their players are doing well irrespective of what is going well. We all knows that nobody wants to loose his/her job. This is why irrespective of anything coaches loves to makes sure that their signed player delivers. They commit more effort in making sure that he is doing well if they knows such players is being signed with big amount of money.
As per towards preparing for the upcoming English premier league season, Jurgen Klopp have made sure that he strengthen his team by signings Darwin Nunez from Benfica and also Fabio Carvalho from Fulham fc. Out of both signings, Fabio Carvalho have been showing good sign that he is a good player and he is ready to take Liverpool fc to apex heights as he is also planning on taking the English premier league and other competition by storm. This is one thing that I can't wait to see, it will really be interesting I must admit.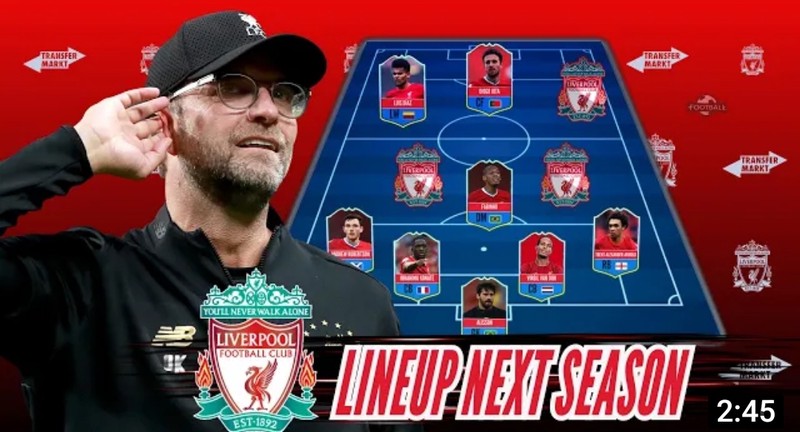 Darwin Nunez on the other hand recently shows that he has potentials. Although I still don't believe in him up till 80%, I still thinks he has a lot of work to do if he wants to have space in the Liverpool fc starting line up. The competition up front is something else as we have Mohammed Salah, Darwin Nunez, Roberto Firmino, Luiz Diaz and Diego Jota up front. They are all showing signs of good form. The big question is who will now be benched for the other. This is now the big question and where Jurgen Klopp might have a struggling time. It won't be easy picking first team player that will represent him upfront. I believe in him and will be watching to see who will start over the other.
As per Liverpool fc suspected line up next season we will see Van Dijk/Konate, Robertson and Trent in the defence. Thiago Alcantara, Joe Henderson and Fabinho in the midfield, the attack shall sees Luiz Diaz Mohammed Salah and Darwin Nunez. This is just my predicted line up. I will love to see your list on who starts over the other thanks.
Photos gotten from
YouTube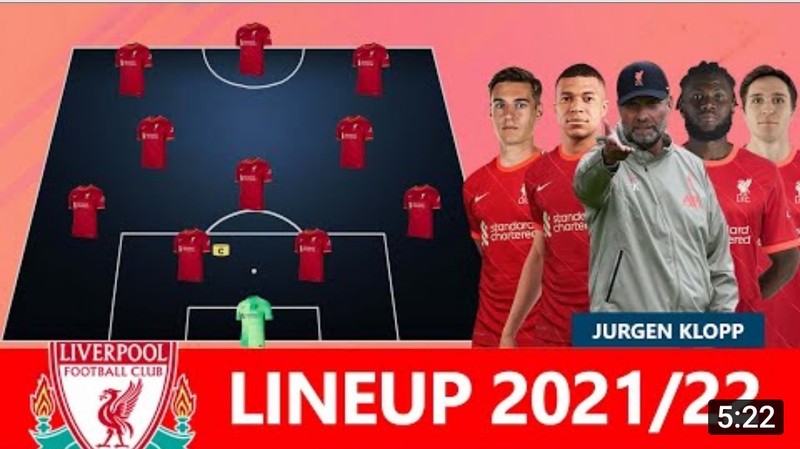 I will end the post here, if you have anything else to say please air your view by commenting.