One thing that made me to love the Carabao cup or the Efl cup is simply holding to the fact that when it comes to the Carabao cup, the knock out system is amazing. I love how the moment you lost any match, you should consider yourself out of the competition. There is no two ways about it. If you have been observing the Manchester city team or I will say that if you have been watching the Carabao cup you will discover that the Manchester city side have been the team dominating the Carabao cup for a long period now. I must admit that I am really afraid of the Manchester city side, this is holding to the very fact that when it comes to the English premier league competition and other sub competitions, the Manchester city side is one side that you just can't toil with. Just like what I hinted above, the fear of Manchester city is the beginning of wisdom that is what I will say. They are one team that deep down no matter what, I don't toil with them. They are just so amazing and superb, they are just too completed and that is one thing that I have grown to love about the Pep Guardiola side I must admit. The moment this season started, I went straight about thinking about the Pep Guardiola side, Manchester city in the Carabao cup, they have been dominating it just like what I hinted above, I was just thinking of all avenue where they can be knocked out from this competition, so that for sure other team can take over, they can't make the English premier league and it sub league look like one league that you can just go into and claim point the way that you wanted. That can't be left to keep happening again.
Just like what I have hinted above, we all need to stand up and knows that the Carabao cup is one of the best cup that you can talk about out there. Ever since the Carabao cup was introduced in the year 1960/1961, the competition has attained amazing height and one amazing thing that I love about the competition is that it has stand as the competition that has given the young stars the pulpit on which they have been able to attain the height which they have attained today. Back then it is seen as the competition where those young stars who are struggling to have regular playing time are being given the opportunity to thrill. I remembered some time past when Josi Mourinho was coaching the Chelsea fc he was accused of turning the Carabao cup into something else. This was simply because he was playing his star players in that competition. People were not happy with such approach simply because they said that he is doing things the wrong way, they were expecting him to feed those young players in his squad when it comes to such competition but he refuses. One thing that made to love Jurgen Klopp is that he sees this competition as an avenue for his young starts to shine and thrive.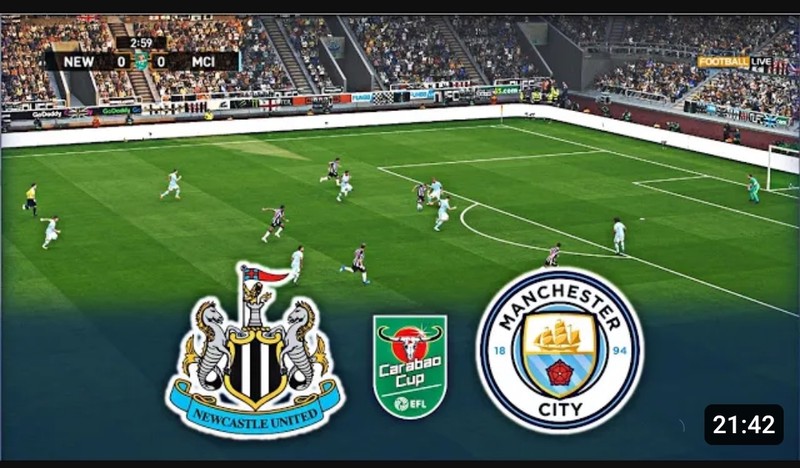 Pep Guardiola of the Manchester city team decided to give his young stars the opportunity to shine yesterday and things goes not in favour of them. You know the Newcastle United team is one team that you don't for any reason wants to toil with, if you ask them to take a chew they will do it in a way that you won't expect. Well, I am so glad that right at this moment the Manchester city side are out of the Carabao cup, this is simply holding to the fact that they have been dominating the English premier league competition and also the Carabao cup for so long, it will be interesting to see that other team are being given the chance to thrill just the way that I hinted above. As we have it, it is A. Isak that scored in the 53rd minute for the Newcastle United side through Joelinton assist. The moment this goal went in for the Newcastle United side, I know for sure that Manchester city won't be able to bounce back.
Photos from YouTube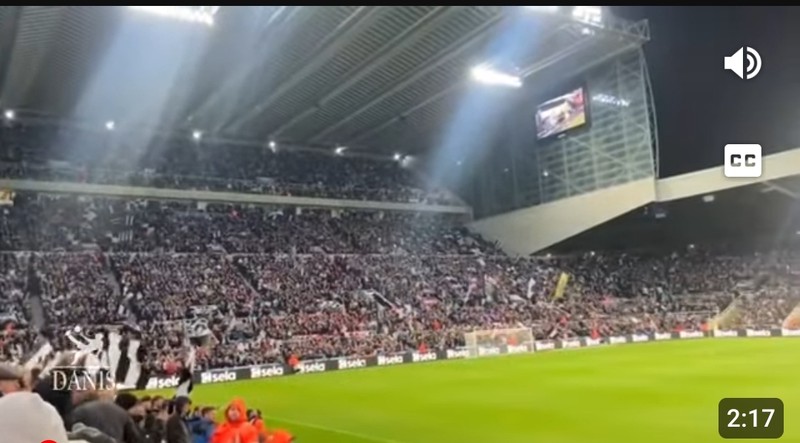 I will end the post here, have a nice day.