If you feel bored and you want to get entertained all the time, especially if you are considering getting entertained with sport related activities, all you need to do is to make sure that you are supporting a club in the English premier league or you are a fan of the English premier league. You should knows that this is not a doctor's prescription but for sure you are going to love this recommendation, it is what will take your heart to another level. You will never feels board any time you are board again. The reason why I am saying this is simply because when it comes to the English premier league competition, there is never a dull moment. You will surely enjoy every moment being it big matches or not. This is the primary reason why I have grown to love the English premier league trophy competition. I have never regretted being a fan of the English premier league competition.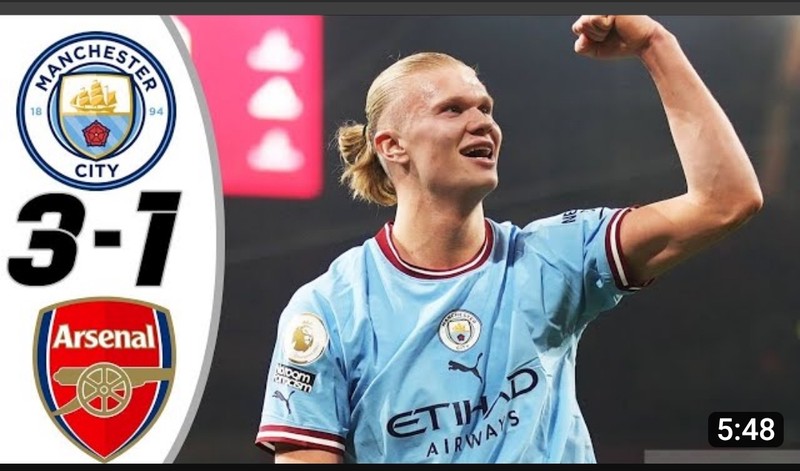 Yesterday I got the goose bump of my life following what happened in the English premier league trophy competition. Before I digress further, if you have been following up with the English premier league, you will discover that when it comes to progress report, the Arsenal fc team have been on an extraordinary form since the 2022/2023 English premier league trophy competition started. They have been amazing I must admit. Why this was running one thing that I have always advised is that they should never be carried away. They said that they will win this year episode of the English premier league trophy competition, I told them they might be right but they should relax a little bit, it is not always what they wish and if at all, they should be afraid of the Manchester city team, they are just so compose and deadly when it comes to the English premier league trophy. Keeping them down is never easy and the fun part of it is that they are like the dogs, they are silent but not dead. They are simply recharging, when they comes after you, just knows that you are in trouble.
While watching the English premier league with my team not impressing me, I keep telling the Arsenal fans to knows that they are still far from winning the English premier league trophy competition, they should just keep winning any matches that is coming their way but the moment they do, you will see them ranting and shouting all over the place that they have won the 2022/2023 English premier league trophy competition. While they were doing all this, the sleeping dog was just sleeping. It goes on like this for some time and the Manchester city team bounce out with full force and they started showing why they are Manchester city and why they have been the one holding the winning record of the English premier league trophy for some time now. It is only Liverpool fc that manage to get one from them for the past 5 years if I am not mistaken. They are just too strong to dealt with, they are very stubborn and that is making the English premier league trophy competition interesting and entertaining.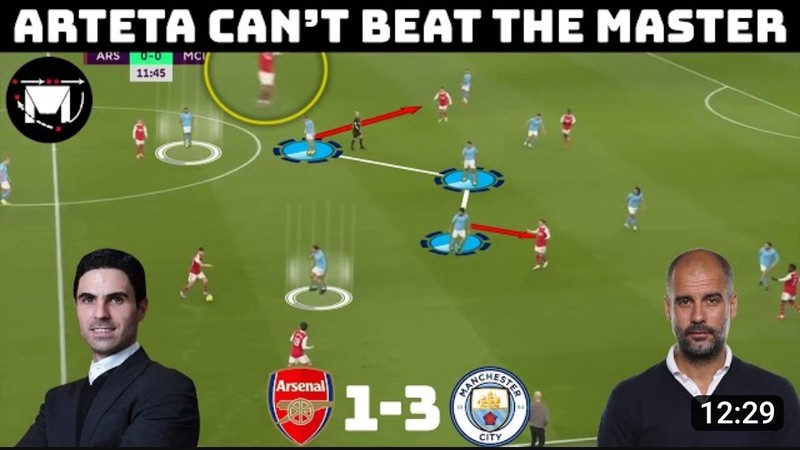 The moment the Manchester city team push in every damn effort, things changed and finally after months of chase the one I didn't believe happened. Manchester city could have gotten ahead of Arsenal fc on one occasion but they slip. Arsenal fc lost and Manchester city lost to Tottenham Hotspur. After that opportunity got blown away, Arsenal fc draw again and Manchester city make sure that they win this time, and they did. With that, the point got reduced to 3 point gap, this is where I knows that the Arsenal fc team are in trouble. Now to give it a balance edge, Arsenal fc host the Manchester city team. I was thinking that since this match is being played at Emirate Stadium, the home of the Arsenal fc team, I was expecting it to be a draw match. Aside being seeing it as a draw match I knows that the Manchester city team will never wants to waste this opportunity. As we have it, K. De Bruyne scored in the 24 minute to give the Manchester city fc team the first advantage. You just need to see the joy in their face, but that didn't last long before the Arsenal fc team responded through a penalty, Bukayo Saka did justice to it by converting it well. The game now get to levelled terms, it is now 1 vs 1.
That is what ended the first half and second half immediately commenced, both side put out their best but it was Manchester city that stoled the show. They scored in the 72nd minute through Jack Grealish and the assist came from Ilkay Gundogan. It was an excellent goal. I was expecting the Arsenal fc team to retaliate but that didn't happened, it was still the Manchester city to add more salt to injuries as Erling Haaland scored from a good K. De Bruyne assist. With that, Manchester city finally goes into the 1st position after months of chasing as they defeated the current holders, Arsenal fc at Emirate Stadium.
Photos from YouTube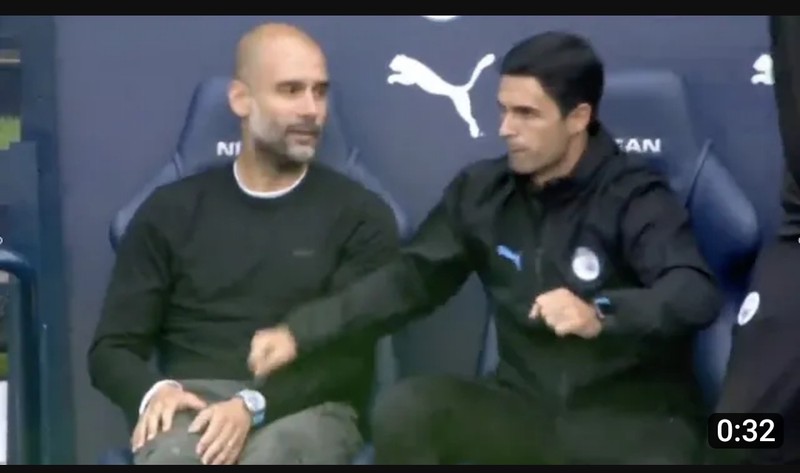 I will end the post here, hope you love it.