One thing that we should all know is that when it comes to the soccer ecosystem weekend is surely entertaining. The entertainment from weekend alone is something that we should never toil with deep down no matter what. This is the singular reason why I said that when it comes to weekend soccer and football is something that we can't toil with. The rate at which people are happy today, some boils deep down to the soccer ecosystem and the football ecosystem. Most of the time when I am bored, what really gives me smiling face or what revives me is soccer majorly. The moment I am watching matches especially if it has to deals with my team match, I am happy. Aside being happy what again gives me joy is seeing that at the tail end, we ended up picking three (3) point which simply stand for winning the match. Once this happened, you will see me getting more happier compared from just what happened in the match. Just like what I hinted above, most people joy are derived from such activities and the moment you take it from them is like you are starving them and the outcome might not be what you wanted to see or hear. What I have said you can see the power of soccer or football. Don't underestimate it, soccer and football has contributed majority to the amazing things that we are seeing in the entire world.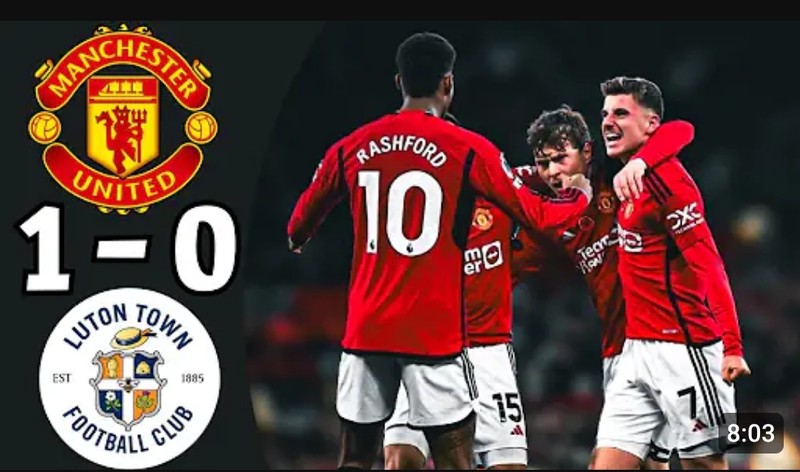 Manchester United secured an important win as they defeated Luton town

Before I move forward I would love to tell we all that this is a very big win for the Manchester United team as they have been the major talking point almost all the time. A week hardly ends without the Manchester United team being mentioned. Funny enough, they are always mentioned for the wrong reason. Aside Manchester United, Onana their keeper is always the major talking. A match hardly passes by without his name being mentioned for one or two reason. Their fans are not in good mood and we all can see it. The reason is simply because they are not winning matches. This is why I said that this is an integral and important three (3) point for the Manchester United team.
One thing that I will say is that the we should no criticise any team here, the English premier league is still fresh and there is every reason for the unexpected to happen. Just take a look at how the Wolves team defeated the Tottenham Hotspur in the 90+ minute. Nobody saw that coming but it happened. If any body told me that such thing will happen I will surely doubt. Well, this is soccer, anything can happen. The primary reason why I am saying all this is that we should not make any team mocking stock,, we should all knows that when it come to the English premier league competition, anything can surely happened.
As for what happened in the match, we all can see that both team put on a good playing performance but it paid out for just 1. Before now, the Manchester United team were in 9th position but this win has taken them to 6th position.They are 6 point off the number 1 position. This is showing to the entire world that there is still chances of lifting the English premier league trophy if they push and put in more effort.
As for your information it was goal from V. Lindelof in the 56th minute that gave the Manchester United team the three point that they were in search for. This is amazing I must admit. Their fans can finally see something that can finally makes them smile. With this being said, they should not be carried away by this reason, they should keep the fire burning by winning more and more matches. I already told them what they needed to know if they eventually change from being a laughing stock to smiling stock, the time is now to get that into place. Their head coach also should knows that his work can be at stake if he toil to do what is needed.
Photos from YouTube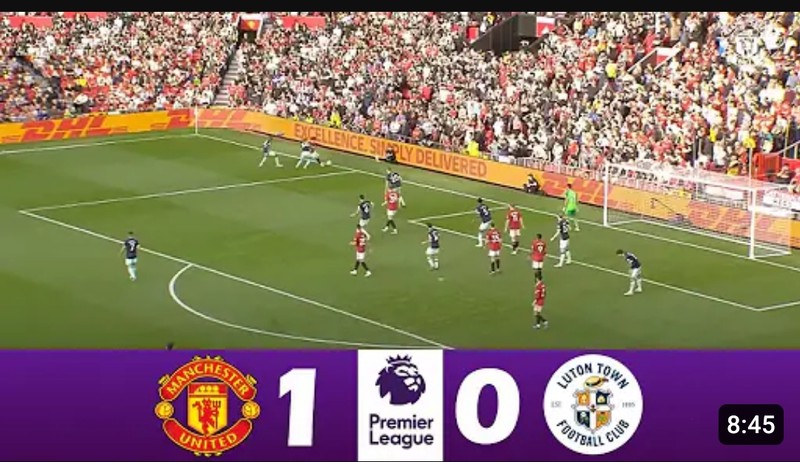 I will end the po
st here, have a nice day