The current standing shows Liverpool fc topping the chart when it comes to the English premier league table and since Manchester United will be having an early kick off match against Everton fc today there is every tendency that a win for either side will takes them to top of the English premier league table. I have been saying it that this year episode of the English premier league is going to go down in history as one of the best so far. Just take a look at the English premier league title race line up, we have almost like ten (10) to teams gearing for the English premier league trophy this season, it is going to be one of the toughest season so far.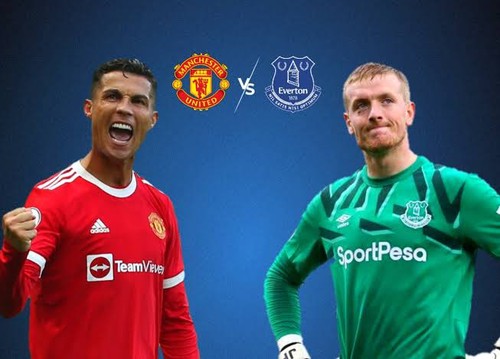 After Chelsea fc lost their Match against Manchester city, Liverpool fc takes on Brentford fc and they have the chance to seat on top position with good point but they failed as the match ended 3 vs 3. Some persons are saying that the match will be the match of the season but I disregard that because I know as time progresses we will have more good match which will dominate this match as the current match of the season. Up till date I am still angry over the outcome of that match, we could have pushed in our best and get the three (3) point but we let it slip, I am really not happy whenever I remembers that match.
Our performance this season if we are to observe properly we will say that Jurgen Klopp have done a good job with the team and I am really happy for that. The spirit should not be burned down for no reason. I am really happy seeing Sadio Mane, Jota Diego, Roberto Firmino and Mohammed Salah all combining well. What surprises me is seeing Roberto Firmino coming back from injury and getting a double against FC Porto, what a way to get back from injury.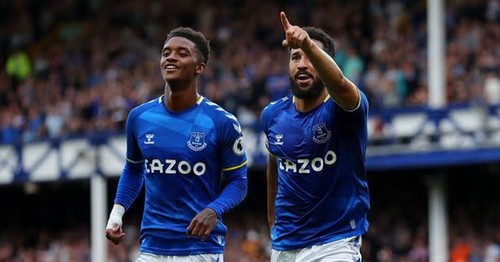 To me I will still prefer Diego Jota to be started ahead of Roberto Firmino since he is still a fresh blood compared to the aged Roberto Firmino. We already have a strong match incoming and it is going to be against Manchester city. Manchester city won't want to loose two matches in a roll, they will love to get three (3) point here so that they can seat on top of the English premier league also. A win for them will send them top while Liverpool fc on the contrary won't want to fall from the top position which they are holding, this is what will makes the Liverpool fc match versus Manchester city match a must watch.
Moving back to the match between Manchester United and Everton fc which I will be talking about, we have something unique about this encounter. At first it is going to be an early kick off match while secondly it is going to be a match where if any of the team that is playing against each other wins, they will top the English premier league table pending when other team finish playing. We knows that Liverpool fc, the team currently occupying the top spot have a very strong match at hand and that is what creates an advantage for Manchester United or Everton fc. Don't in any way overrate this match, it is going to be an amazing encounter since both side will be struggling to go top.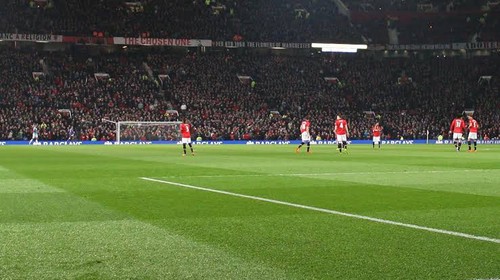 When it comes to Manchester United, their performance needs to be look properly into, they have been performing poorly we should just forget their win, they are just managing to get that and with time what I am saying will surely affect them. I am so happy that they are lucky having Cristiano Ronaldo in their team, his impact has really shown as he has been the saving grace for the team this period. Just imagine Manchester United without him, it could have been a disaster for the Manchester United side. Despite having Cristiano Ronaldo, they should not see that as a yard stick not to do the right thing. They need to put their team in other if not, they might suffers the outcome if Cristiano Ronaldo sustain an injury or if fatigue hits him.
As for Everton fc I just hope they can put up a good fighting spirit when they plays against Manchester United since this match won't be played at their home soil. They have to come out and get the job done. I know the encounter with Manchester united won't be easy at all for them but they should remembers that a win for them will send them top of the English premier league table. If they want to occupies such position, it is now left for them to get the job done as they takes on Manchester United.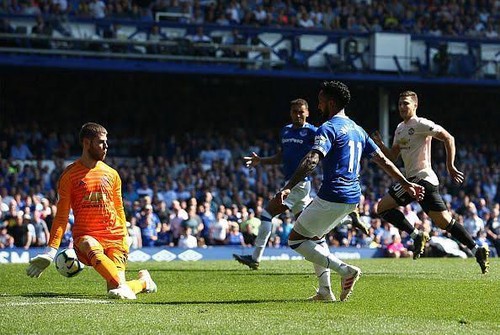 I will end the post here, if you have anything else to say you can do that by dropping your view in the comment section of this post below. I will do my best to reply. Thanks