I am always happy when it is time for matches. I must admit that my team have not done well since the English premier league 2022/2023 season started. This is really making me feel sad. If they continues like this, we all knows that since it is the English premier league we will regrets it. Once you are lagging behind you are already in danger when it comes to the English premier league. This is why once the English premier league kick starts, you should endeavour to make sure that you are up and running. You just have to start getting things right so that you are not left behind. No team will wait, the more you dropped point the more they take opportunity and advantage of you and they will ensures that you are not able to catch up with them. Almost every team here are so strong, we all can see what is currently happening when it comes to the English premier league. Just take a look at how big name team are occupying the last position, this is really a disgrace and big shame I must admit. This shows that the smaller teams are not here to play at all, they are fully prepared to give us a chase for the trophy. Well, this will gives the competition more positive vibes. This is where the English premier league is always so fun and interesting than other league.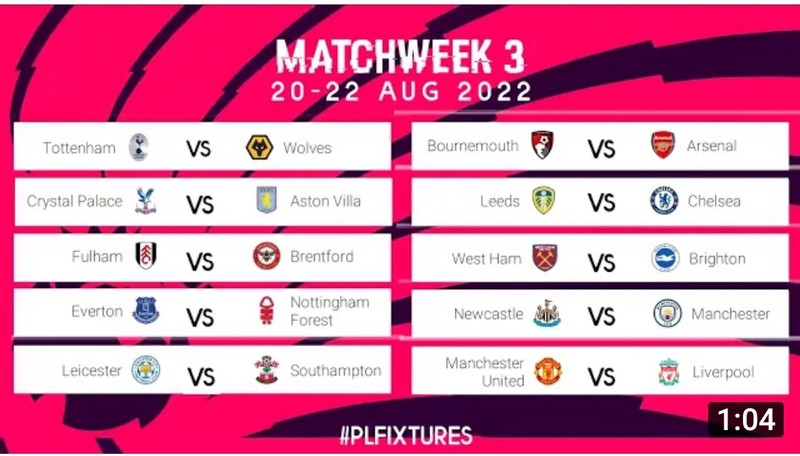 Many keeps saying that this is just the start of the English premier league so we should give teams time to settles into the league. As per the above I will say that I believed what they said to some extent, but I will also say that once you are not following you should knows that you are in for it. When it comes to the English premier league you have to make sure that you are getting result as others are getting result too. If you wants to wins the English premier league trophy or wants to be tittle contenders then you definitely needs to shows it by doing what you knows is needed. Gone are those day where we says that since the English premier league is just starting there is nothing wrong with our result. Just like what I said, this is old believe. We need to start fighting the moment the English premier league starts, if not we will regret our decisions.
With what we have at hand it is so painful seeing that at this stage we have lost some good point. This is so painful seeing that ever since the start of the 2022/2023 English premier league season we have draw two matches. We pick up a draw against Fulham fc and Crystal Palace fc. If we keep going like this we should forget about the English premier league trophy or title race. We need to improve our game play as we aim for three point from today. One thing that I am really concerned about is that we have Manchester United to play at Old Trafford. The issue is that we all knows that Manchester United won't be sparing us because their performance has been poor also. They are currently occupying the last position in the relegation zone simply because they secure just zero (0) point from their encounter with Brentford fc and Brighton and Hove Albion. This is a shame I must admit. They will be putting their best ensuring that they are able to bounce back to winning ways through the match against my team, Liverpool fc.
Since the match will be played against Manchester United at old Trafford we should be prepared fully for the match, they will gain more momentum and support than us. Jurgen Klopp should knows that Liverpool fc won't for any reason wants to see that we lost the match nor draw. We want positive result. We are tired of seeing draw result, we need to pick up three (3) point, we knows it will be difficult but we needs it.
With the above it shows that on Monday is going to be a tough match between Manchester United and Liverpool fc. Picking point here won't be easier at all, despite that, we all should knows that we are here for three point or nothing. This is where the match/encounter between the two team will be amazing.
Photos from YouTube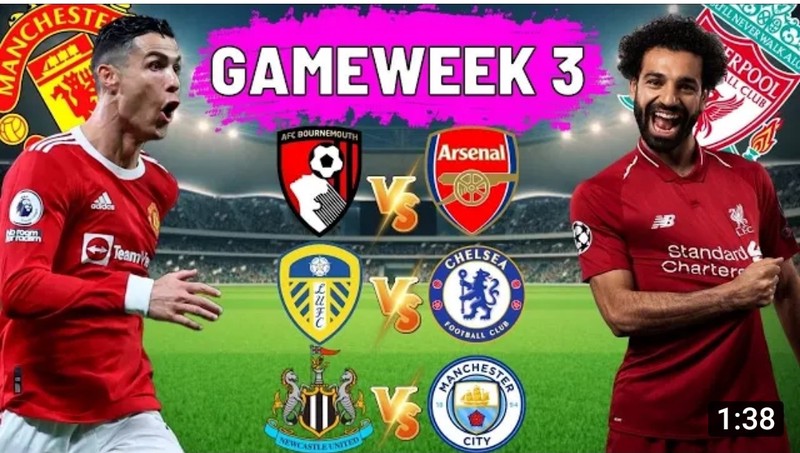 I will end the post here, if you have any thing else to say please air your view by commenting under this post.