For your information if you are not following up with the World cup activities you are definitely in a long thing. I still stand to say that this is one of the best World cup competition that I have seen so far. Incase you don't know or you have not been following with this competition, we are still in the group stage but this is the final group stage encounter that we will be seeing as far as this competition is concerned. If you have been following up you will see that when it comes to the World cup competition the African teams always find it difficult, this is the more reason why I have been feeling concerned about them. After seeing the group stage that the Ghana team falled into, I said that I don't think that they will be qualifying out of this group. My reason is simply because I know that Portugal and Uruguay will be dominating that group. It was really painful that the Ghana team won't be progressing to the next round of this competition after their hard work and dedication. Their journey with the Uruguay team has ended as Portugal and South Korea ended up progressing to the next stage of the competition.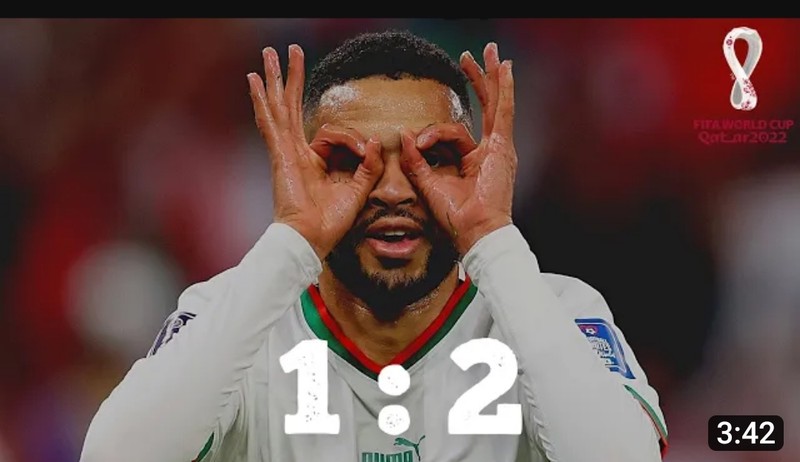 Before I digresses further, I am really happy seeing that why the African team started poorly they have finally managed to settled into the competition. Right now Morocco and Senegal have progressed to the next phase of the World cup competition which is the Round of 16. Well, I was really surprised seeing Morocco topping the group where we have at Denmark, Croatia and Canada. This is something that needs to be talked about and looked into. They truly have surprised the world when it comes to this World cup, they have done the unexpected. The truth is that nobody is expecting them to do so, infact I have written them off but I am so surprised to see that at the tail end it is them that top the group. I never saw that coming and I never would have believed if I have been told that such thing will happen. Soccer is really filled with the unexpected.
The amazing thing about the Morocco team is that they didn't loose any of their matches, they won 2 and draw 1, isn't that an amazing thing. Just like what I said above, there is nobody that could have believe that something like this will ever happen. For Morocco to have gotten to this stage they were able to achieve it by winning their matches against Canada and Belgium. Funny enough the Belgium team will be heavily disappointed in their selves, they messed up big time as Morocco capitalized on their weakness by defeating them. We all knows the Croatia team to be a very strong team but despite that the Morocco team held them to a 0 vs 0 draw. Many will be paying attention to the bigger teams in this competition but I will urges them to take a proper look at this informed Morocco side they are just too superb and fantastic.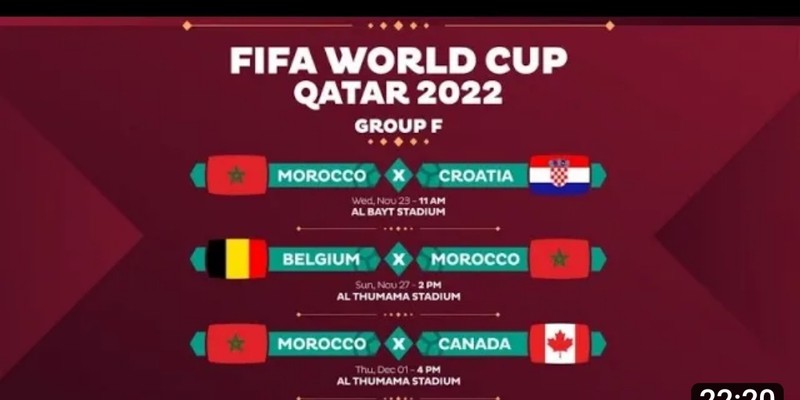 Well, I should not be over hyping the Morocco team but I must admit that they have done well. They have helped to put Africa name in the radar. Well, the major big test awaits them when they will be playing against Spain in the round of 16 encounter. With such big match that lies ahead I am urging them not to get carried away as what is ahead is bigger than what they have conquered, they needs to be focus at this stage in time because the Spanish team is never an easy going team, they can conquer any team. As for the Spanish team, they are also doing well in this competition and with their style of play Morocco might find it difficult to get them conquered or defeated.
Photos from YouTube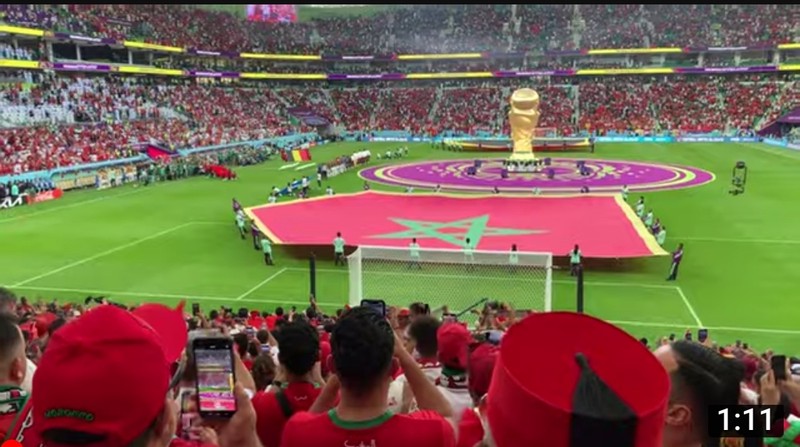 Well, we should brace ourselves for more amazing moment when it comes to this competition. As for me I am looking at Morocco to progress to the Quarter final stage of this competition, it might be difficult but I believe it can be achieved. For whatsoever thing that happens, remember I got you covered, I will always get you updated about how the competition is going. Just stay glue to my blog post and you won't get disappointed.