Good day buddies, how are we all doing. Sorry this post is post is coming by this time of the period. Some might think it is not necessary for such to be addressed now while some might think this is the rightful time to get it addressed. To me I believed any time any issue is discussed, that is simply the best time to get such issue discussed. We knows that when it comes to the English premier league if you are not planning with your team properly, you should knows that you are indeed planning to fail.h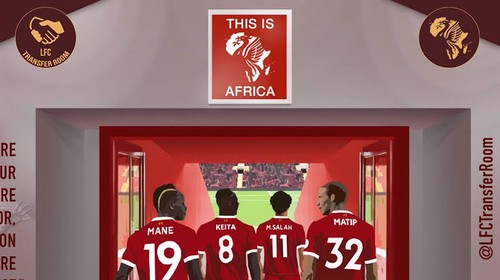 Currently we have a lot of good team dishing out good game play to win the English premier league trophy this time around. This shows that this year episode of the English premier league title race is going to be one of the best so far. I have said it and I will be saying it again, if you are not planing property your team will just fail totally. There is not going to be any magic about it. If you take a proper look at Manchester city you will see that they are not here to joke. At first I am not looking at them at a team who might dish out a serious performance this time around a round but for some time now you can see that they are not in for play at all.
Manchester United on the other hand is one team despite everything I have written off. I don't see them even going close to winning the English premier league trophy but the signing of Cristiano Ronaldo have really changed my thinking about them. I am really confused right now, we surely knows that despite Cristiano Ronaldo age, he is fund of breaking record so I know for sure they are lots of record here for him to break. For sure the English premier league is not going to be easy for him which I know but I know with the experience he has the English premier league is going to be another opportunity for him to showcase to the world that he is one of the best player in the world.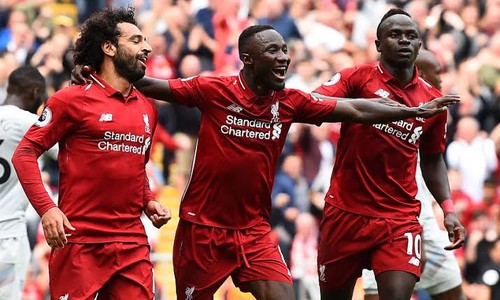 With the Cristiano Ronaldo mindset we should knows that he can break through any where and any team. This is the more reason I so much him very much. Even though I have been writing Manchester United off, with the addition of Cristiano Ronaldo, it is now a different ball game for him. We all should be prepared to face the ever focus, dedicated and committed Cristiano Ronaldo, he will surely have his impact felt and if he plays them (Manchester United) into winning the English premier league trophy, the world will surely celebrate him to the last. It won't be easy to do so but I believe with team work that can be possible.
Another team that I am very pleased with right now is the current World best team, Chelsea fc. Forget their young squad, this team is the best team I have seen in the world. They are very difficult to break, it is only injuries or fatigue that can crippled temper this team at this point in time. They are looking very focus and with such young, focus mindset I see them doing wonders this time around. Just take a look at how they took Liverpool fc by surprise. I was saying that since the match will be played at Anfield I am expecting Liverpool fc to deal with them so amazingly well but that didn't happen, with a man down they hold on to the match 1 vs 1, this is really amazing. This will surely be a topic for another day to discussed.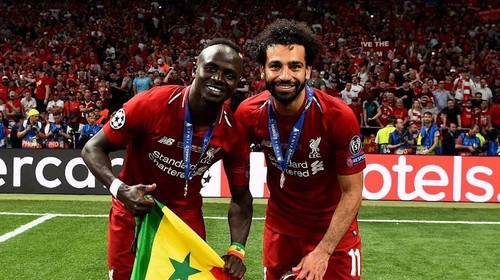 Now back to Liverpool fc, when it comes to the English premier league title race if your team is planning to plan, they will surely be planning to fail. If you check out team depth you will see that we didn't make use of the transfer window this time around. We should be worried about that although we should say we are happy that Van Dijk and Goe Gomez are back and gradually we can see that our team is looking very solid. We just can't be relying on just (Van Dijk) him all the time. We just can't stop shying away from the truth, if Injury happens to Van Dijk just like what happened to him the last time how are we to cope? I will leave this discussion for another day.
The major issue that I am really concerned about is the when the Africa cup of Nations will surely came, how are we going to be performing. I don't know how long the players will be staying there but I am seeing it as a major challenges for my team (Liverpool fc) if not properly put into consideration right now. I don't want to see my team doing well and at the end in the English premier league but struggled when such players will be departing for the Africa cup of Nations.
It is with this I deem it fit that Jurgen Klopp should be taking and treating this as an important core discussion. We know that Diego Jota and Ibrahim Konate won't be able to sort this out alone or are we going to be believing on our young players, they have been showing good performance but how long can we rely on them the keep delivering ones Mohammed Salah, Sadio Mane, Naiby Keita and Joe Matip departs for the Africa cup of Nations?
The question still stands, should be bothered by the upcoming Africa cup of Nations trophies or we have good replacement for them already? Please air your view by commenting.