Right at this moment we are all in the stage of one preseason matches to the other. This is making our activities outside various league interesting. Right at this moment we have seen different preseason matches from different team around the world. The moment we get to August almost all league will start. League like the English premier league, Spanish league, France league, Bundesliga premier league and host of other league will be kick starting. This will makes our various moment interesting again aside just the preseason matches that is already happening. With all the interesting pre-season matches that I have seen so far, I have said it that this is one of the best preseason encounter that I have experienced for long time now. It was able to keep our activities without the start of our various league interesting. I can't remember when last I experienced something like this, this is amazing and superb I must admit.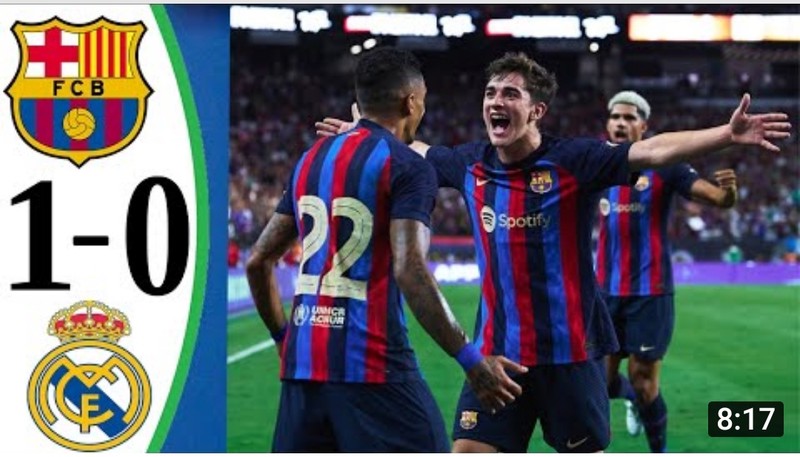 One thing that I love this year is seeing that most of the preseason matches are against the top team. Just take a look at Manchester United taking on Liverpool fc, Real Madrid taking on Barcelona Fc and we have also witnessed Bayern Munich taking on Manchester City and just recently we saw how Arsenal fc took on Chelsea fc. This has really helped to prepare us for the things that lies ahead. It shows that the upcoming league competition matches that is coming forth is going to be interesting. This preseason encounter will go down in history as one of the best preseason matches that we have seen so far if being compared to other past preseason competitions.
I am always happy to see a situation like this when different top team put everything aside to give us good entertainment like this. Many big team will want to skip something like this since it is just preseason matches but that is not the nature of what we are seeing this season. I must commend every bodies that is making all this possible. If we keep going like this it will makes soccer more interest than what we have been seeing so far. I have always hinted that soccer should be for fun all the time. We should not always take it serious by creating more negative impact in our heart towards each other. When it comes to soccer, it should be all about love even when we win a trophy over the other team. We all should knows that soccer is designed in a way that there must be a single winner.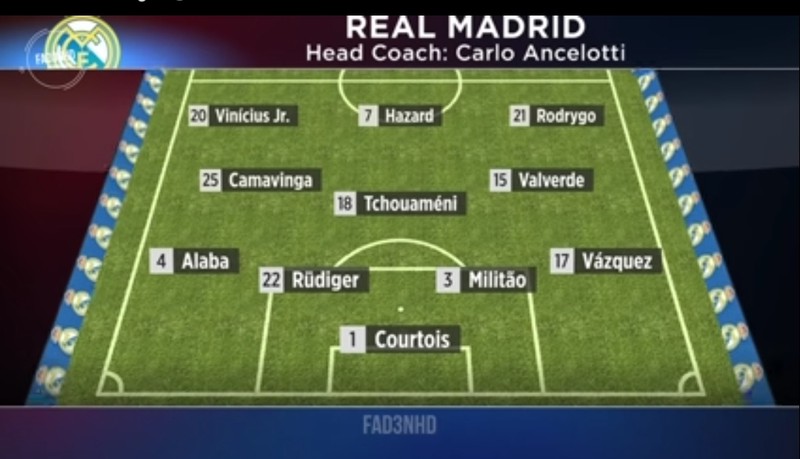 On Sunday saw a lot of good friendly matches that was played. I must admit that it got to a point in time that I was confused on the one to even take a look at. This is why I have been hinting it that the birth to the upcoming 2022/2023 league preseason matches has stand to be one of the best that I have seen so far. The fun alone from it is super amazing. On Sunday we saw other good matches but this time around I just can't pretend I didn't see this amazing match between Real Madrid and Barcelona Fc. We all knows that when this team meet, wether preseason or not it is called El Clasico. It is that name that has given their various clash more appealing look I must admit. Ever since it was referred to as El Clasico it has drawn interest from different bodies, sponsors and fans to take a closer look at it.
As we have it, the match started pretty well as we have always expected and predicted it. It was bone of contention between the two side. Non between both armies are ready to give each other the breathing space. Their performance was top notch as they makes the preseason match more fun and better. They makes it to look more than just preseason match and I was really happy about the outcome. Well, it is a fight between one of the best teams in the world so we should be expecting something competitive like this. If you take a closer look you will see that both side feed in their best player except Karim Benzima that was out of play.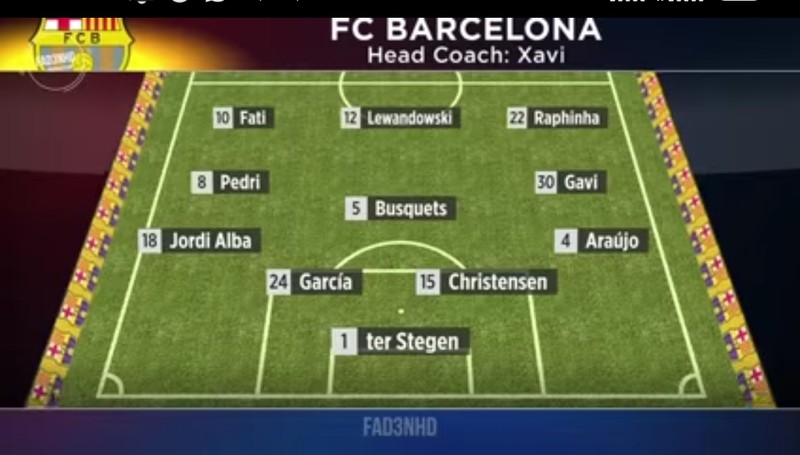 Well, it didn't take much longer time into the match before Raphinha scored for Barcelona Fc in the 27th minute to give his side the advantage into the match. This made the match more competitive as Real Madrid push in all they could to make sure that they bounces back but to no avail. Barcelona Fc seeing that they are already ahead makes sure that they hold on to the one goal advantage till the end of the entire match. For a team like Barcelona Fc to hold down to just a single goal and for a team like Real Madrid not to be able to break into the Barcelona Fc defence shows that this is not just a preseason match but a match beyond just preseason. I must admit that I enjoyed the match from the start to the finish, it was full of interesting moment. At the end of the 90minute plus it was Barcelona Fc that won the encounter with just that 1 goal advantage from Raphinha.
Photos gotten from
YouTube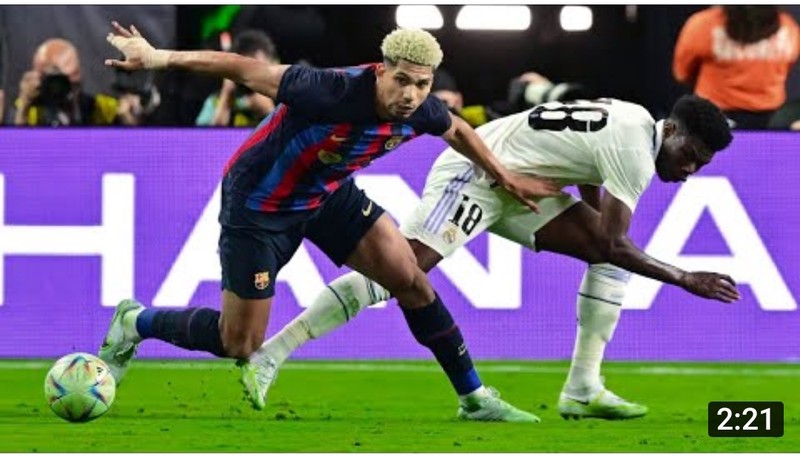 I will end the post here, if you have anything more to say please air your view by commenting under this post.