I must admit that I don't really know where to start this post from but I must admit that when it comes to soccer, there is every avenue that a time will come when you will depart that loved team. Departure when it comes to soccer has to do with you going to a new club to enjoy new adventure or with you retiring. In all you do you should knows that a time will definitely comes when you will surely depart that team and that position that you are holding. If we can trace this back to the Bible we will see where the bible simply stated it that there is time for everything in the book of Ecclesiastes 3 Vs 1. It is really painful seeing that the time has come for Roberto Firmino to finally depart the Liverpool fc team. It came as a shock to me although I will say that I have been expecting something like this from him. I must say that I am really pleased to be blogging about this rare gem at this moment and point in time. When it comes to the Liverpool fc team in general, Roberto Firmino is someone I don't for any reason joke with.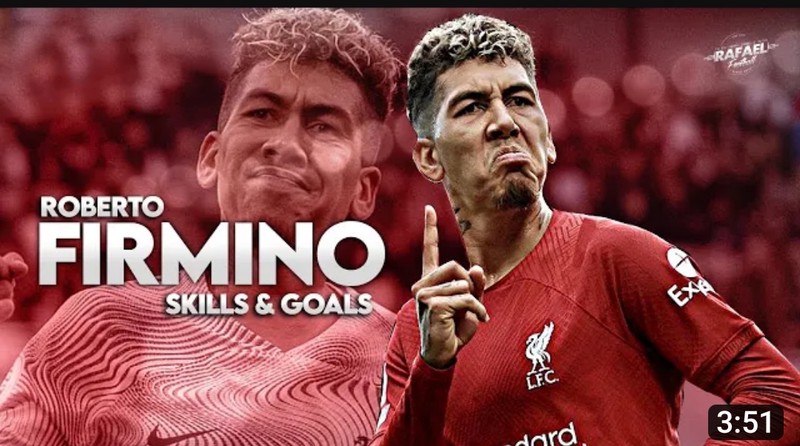 Ever since Roberto Firmino came into the Liverpool fc team, he has helped to transformed the team by introducing the Brazilian type of play into the team. He has been amazing and astonishing I must admit. He has committed his time and effort into building the team into this stage and height that it has attained. I must admit that I am so happy that during his time with the Liverpool fc team, he was able to achieved all that is needed to be achieved as a player. With the Liverpool fc team he was able to win the Uefa champions league trophy, the English premier league trophy, F.a cup, Carling cup, Club world cup, Super cup and so on and forth. He is one of our finest player to ever grace the field, he is one of our legend I must add. Do you know that Roberto Firmino has been with the Liverpool fc team for up to eight (8) years? The good thing about him is that during this eight years of being with the Liverpool fc team, he has added more than the expected to the Liverpool fc team.
I am really happy about his decisions and I believed he deserve any support right now. The Liverpool fc team should be glad having such a player who has served the team diligently and amazingly. I have known Roberto Firmino to be a very friendly and jovial player, you can see it written all over him. He has been the creative player in the Liverpool fc team. He knows when to do the Brazilian magic when the team eventually needs him the most. The way he plays with passion for the team is something I don't joke with deep down no matter what. Having a committed player like Roberto Firmino is something the Liverpool fc team will struggle to get. I know what I am saying and for sure we will start seeing the impact sooner or later.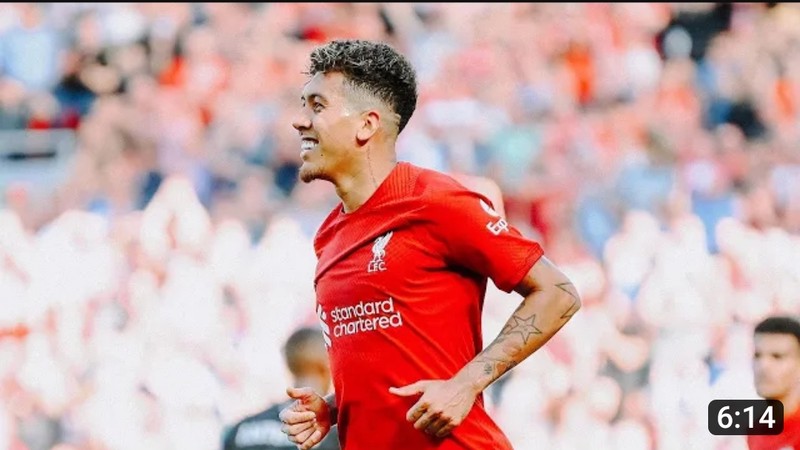 I am pretty sure that when Roberto Firmino retires or departs the Anfield team we will for sure misses him. The creativity that he added to the Liverpool fc team is something that won't be easier to fill. It is going to be a struggling period for Jurgen Klopp as he has a lot of replacement work to carry out. We all knows that he needed to fill Sadio Mane space and right now he has to fill Roberto Firmino space. It is going to be a struggling period for Jurgen Klopp and the Liverpool fc team. I will be observing to see how Jurgen Klopp and the Liverpool fc team will be able to handle all this till they get it right.
Jurgen Klopp said that when Roberto Firmino broke the news to him he was left dumbfounded, he was was just confused as he knows not the right words to say. He said that he was expecting Roberto Firmino to depart the team but he wasn't expecting it as at when the news was brought to him. As we have it, Roberto Firmino who is currently 31 years of age will be departing Anfield as a free agent. This is really a good move for Roberto Firmino, I hope he finds a good team as he aims to depart Anfield.
Photos from YouTube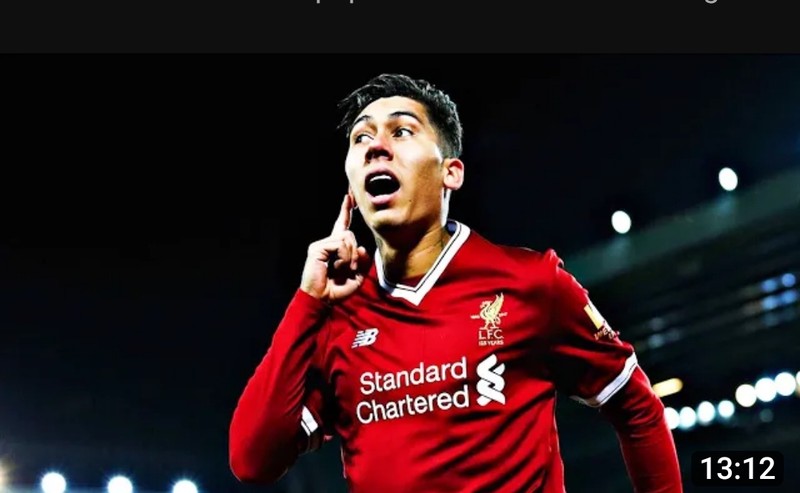 I will end the post here, hope you love it.