Before the return leg encounter I have really been feeling concerned about Real Madrid and how they will manage to come out with a way to get Paris Saint German defeated at Santiago Benebau. This is holding to the fact that there is going to be an extra layer for them to combat if truly they wants to get to the other stage of the Uefa champions league competition. There has never been a day I thought that Real Madrid will defeat Paris Saint German holding to the fact that the squad depth of the Paris Saint German team is top notch.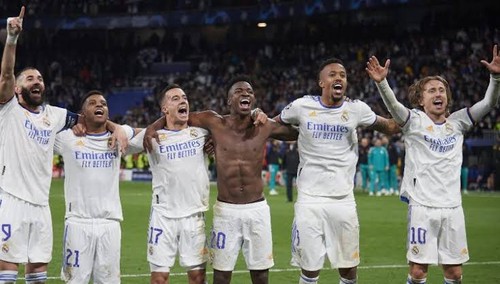 I was really ashamed of this result base on so many talking point. If you are to match up the two squad depth you will see that Paris Saint German is doing more better than Real Madrid. Just take a look at their upfront, we have Lionel Messi, Neymar and Kylian Mbappe. All the players I mentioned are all at the core front. That is something for any team to be worried about. When ever I take a look at the Paris Saint German team I am always short of words. How on earth are they struggling? This team really needs to be worked on. To me, Paris Saint German deserves to be a formidable force in the soccer stage right now but that is not happening, they keep lacking focus especially on important matches and that alone has contributed massively to their down fall.
With all the good signings in place they are still struggling, what could be their problem if I may ask? Is it coach or that the players are lacking something, all this has been running through my head and I must admit that I am really concerned about it. I met someone who said that football is not about the stars, it is the team hunger for success that will yield result. When I heard about that I felt really impressed knowing fully well that what that person is doing or saying is just the real deal. Football or soccer is not about about the type of players you have, it is about the commitment to succeed.
This is the best match that I have seen Real Madrid played ever since Cristiano Ronaldo departed the club. I am really impressed by their performance so far but they should be more prepared for the main part of the competition right now. They are now in the quarter final stage and we all knows that from this stage to the final stage is what really matters in this competition, this is where it gets more interesting, emotional and entertaining. It is really a pity seeing that Paris Saint German could not hold on to their advantage, it shows that this team is far from being one of the best, they need to keep pushing if they wants to achieve apex height.
I am hearing rumor which I believed to be true that Kylian Mbappe will be departing Paris Saint German very soon. This might be his last season with Paris Saint German. Truth be told if he departs this team it will be something else for the team. Joke aside, Kylian Mbappe has been an extraordinary player, his performance has been what has helped the team to achieve the height they have today. Take a look at the rate at which Neymar has injuries, with only that you will be forced to say that he is not serious at all. In the absence of Neymar it is Kylian Mbappe that will always stand out, this is the more reason I so much love Kylian Mbappe. He is such a strong player and going to Real Madrid might mean more progress for him in his career.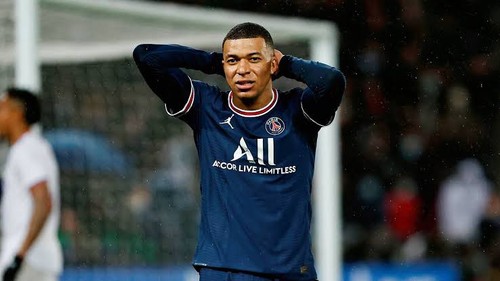 Well, I will be ending the post here but must admit that I really felt for Kylian Mbappe because he channeled all his energy into the match but painfully it didnt work out in his favour. We all knows that this is life and football for you, it is either you win or you loose, whatsoever situation you find yourself you have to accept it and move ahead. There is nothing we can do at this stage again, Paris Saint German have already lost it as they failed to progress to the next stage of the competition as goals from Karim Benzima in the 61th minute, 76th minute and on the 78th minute carries Real Madrid to the next stage.
You just need to see how happy Real Madrid fans are. Karim Benzima will also be happy for doing what nobody thought will happen. Just like what I hinted above I said that something like this happened back then when Cristiano Ronaldo was there. I am really happy seeing that we have somebody filling the space that Cristiano Ronaldo left. Karim Benzima has made Real Madrid not to even miss Cristiano Ronaldo, he truly deserves all the praises in this world.
Remember that Luka Modric should be
given accolade too. He is extraordinary
and top notch.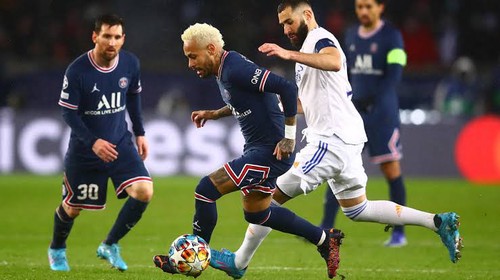 I will end the post here, if you have anything else to say please air your view by commenting.