I have been trying to catch up with the things at hand when it comes to the qualifications matches but I am not able to do that because of the numerous matches at hand. I just don't know where to start from but I am glad that there is progress.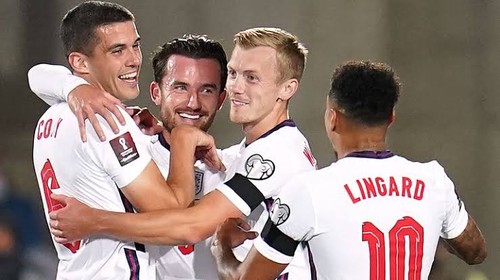 One match caught my attention yesterday and that is the match between Andorra and England. With the way this England team are moving I am seeing something positive about them. My intention is to sees them win the World cup someday and we all saw how gradually they are getting closer to such stage as a team. If this team continues in this good amazing run they will surely come out with something impacting someday.
The match between Andorra and England started pretty well and it didn't take that long before Ben Chilwell record the first goal in the 17th minute through Jadon Sancho assist. The goal was superb and the work rate that leads to the goal was super amazing. Before the goal was approved there was some mix up that led to some controversies. This led to the goal getting checked by Var and at the long run of it, it was approved for a goal. This means that the goal stands.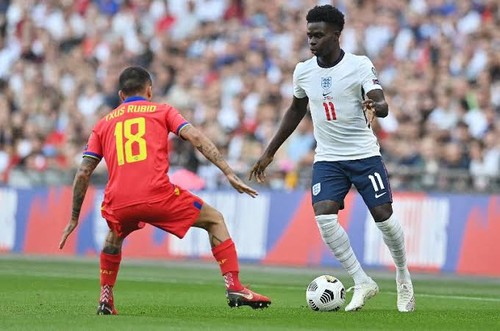 The England team became motivated with that goal and in the 40th minute it was Bukayo Saka that makes it two nil in favour of England through Phil Foden assist. I wasn't expecting anything more than that in the first half but we were able to see something more amazing and appealing than that as the game in the first half ended 2nil in favour of England fc.
The second half started pretty well and it was Tammy Abraham that sets the England team up again in the 59th minute through Jadon Sancho assist. That goal alone took Jadon Sancho assist to two in that night. I was really happy seeing that Tammy Abraham got a goal and I must still say the truth that I am really concerned about his career as the stage he was trying to catch up with is noticing or witnessing some challenges. This will be discussion for another day.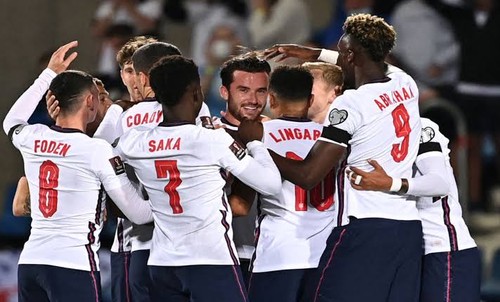 While deliberating on my mind about the Tammy Abraham stuff, penalty was awarded to England and it was Ward-Prowse that stood up and takes it. I am just concerned about his abilities recently, he is a good player but he needs to be more focused. He took the penalty and he misses it before he was able to get a tap in to makes it four (4) nil in favour of England fc. Just like what I hinted, Ward-Prowse needs to be more focus concerning his career if not he might have some challenges to battle as time progresses.
At this point in time you need to see how sorrowful I am feeling for the Andorra fc team as it looks and seems like that they are just running up and down in the field of play without nothing appropraiet to show. While I was discussing on this and feeling so sad for them to even get a consolidation goal it was England that got the last goal in the night as Jack Grealish scored to make it 5 nil in favour of England in the 86th minute through Sam Johnstone goals. With this win, the England team current topping run of the group I stage stand. They are now with 19 point after a total of 7 matches played.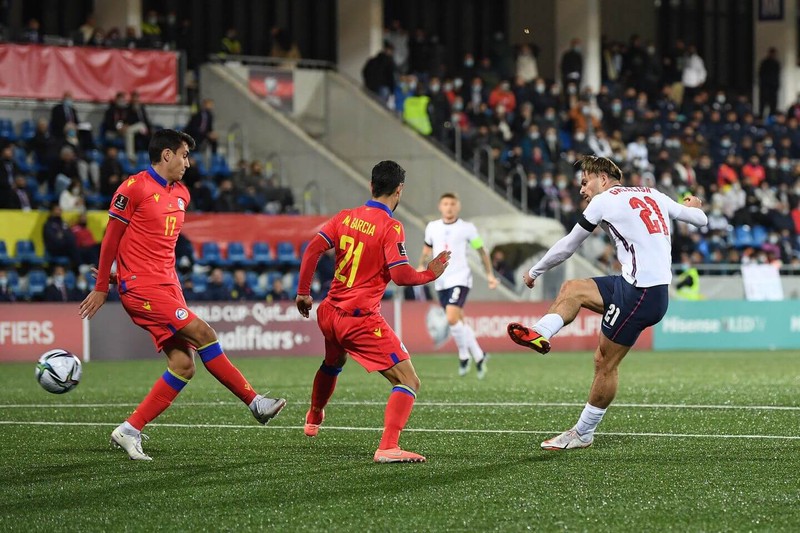 The England team just need to do small working and they are going to be fine. Their work rate is impressive and it is obvious that they will surely be the one to lead that group stage and also qualify for the reason for the competition. I love the energy displayed as it shows that they are ready to crush any team that comes their way, this is a well fought out battle and I am nominating the man of the match award to Ben Chilwell, his performance is just too superb. He contributed massively to the win the England team were able to get.
> This young England team will surely take the world by storm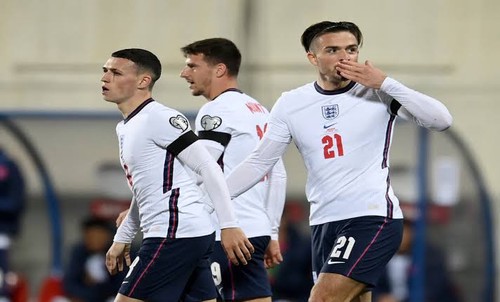 I will be ending the post here, if you have anything to contribute please air your view by commenting.