I told you guys Morocco is a team to watch out for when it comes to this competition. Aside what I said, there is something that I will be sharing with those bigger teams and I believe if they adhere to it they will be surprised by the outcome of such a very strategic and fantastic move. I must admit that I am happy that what I noticed I am seeing the Brazilian team doing it already. What they are doing is that once they are playing against you they will make sure that they throw in all their bodies till result is achieved. The Brazilian team will never in any way wants to play draw with you, this is simply because they knows the outcome and they knows that if they continues like that and it gets to penalty spot they might find it difficult to conquer such team. This is simply because they knows that once it comes to soccer and you get to penalty moment, there is every tendency that there is never a better side as any side can eventually wins it. Most team that I discovered that have been using this principles have been doing well.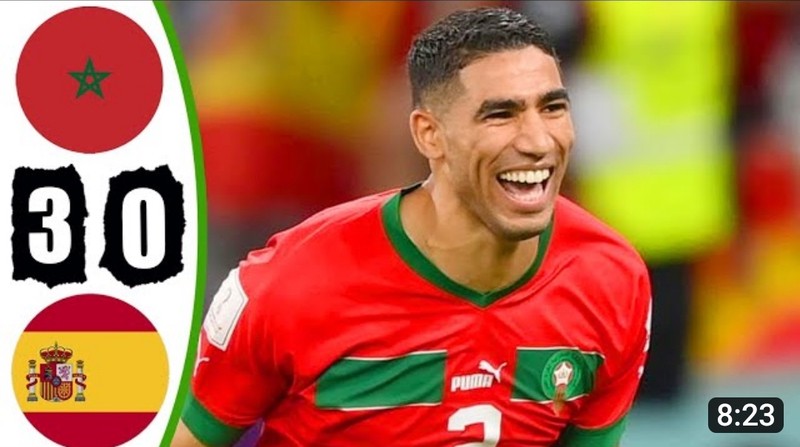 I have been watching the Morocco team for a very long period of time now and I must admit that their style of play caught my attention, they have been doing amazingly well. I remembered some days ago where I made a post telling and warning teams not to joke with the Morocco team. I believe we all can see the outcome now, we all can see that I am not here to joke at all, my words finally came to pass as the Moroccan team took everybody by surprise by defeating the Spanish team. Why I was watching the match with my friends I was just laughing. I remembered they were asking me why I was laughing and I said that if the Spanish team fails to score during this period it might be the end of their journey in this World cup. We all can see that as we have it, what I said finally came to pass.
At the end of the match I remembered how they came to me and said that why did I say that with the way the Spanish team is going they will find it difficult to defeat the Moroccan team. I said it is easier to say because from what I am observing you can simply see that the Moroccan team are after draw, that is why you can see them coming up with such game play. They simply knows that it will be difficult for them to get the Spanish team defeated that is why they applies the draw strategies. Knowing how to applies strategies matters in whatsoever thing that you are doing when it comes to live. The Moroccan team head coach deserves an accolade, it is not easy playing against the Spanish team and security draw, it might looks easier but it is never an easy route or ride to embark on. With the head coach doing his part I am also happy seeing that the team players were able to keep calm until they were able to get what they needed.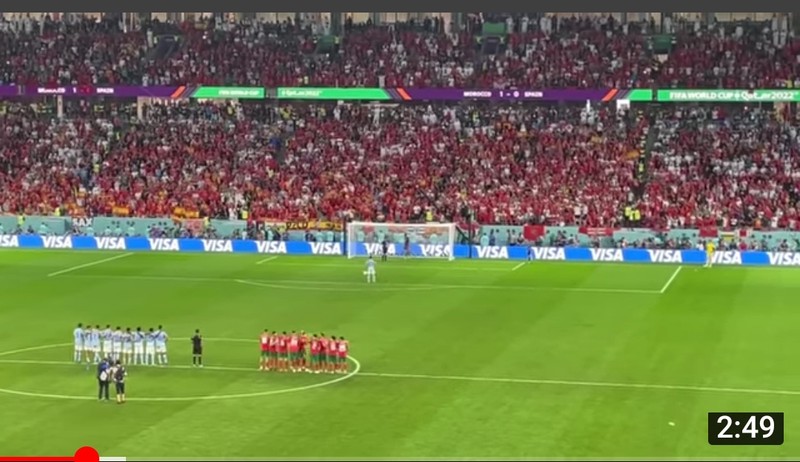 With the way the Moroccan team are going, since this is their first time of getting to the quarter final stage of a World cup competition and also since this is the first time they are topping a World cup group, they will want to throw everything into what they are doing. Aside the Nigeria national team, this is the second time an African team is topping a World cup group stage. Painfully I must admit that the Africa teams have to step up their games, their record when it comes to World cup matches is just too poor. Just imagine the record that we are holding, they are not something that is worth being proud of I must admit. That aside, since we are now in the Quarter final phase of this competition we should not be scared of what will happen, I so much believe the Moroccan team to be the underdog, they can do the unexpected with the way they are going.
Photos from YouTube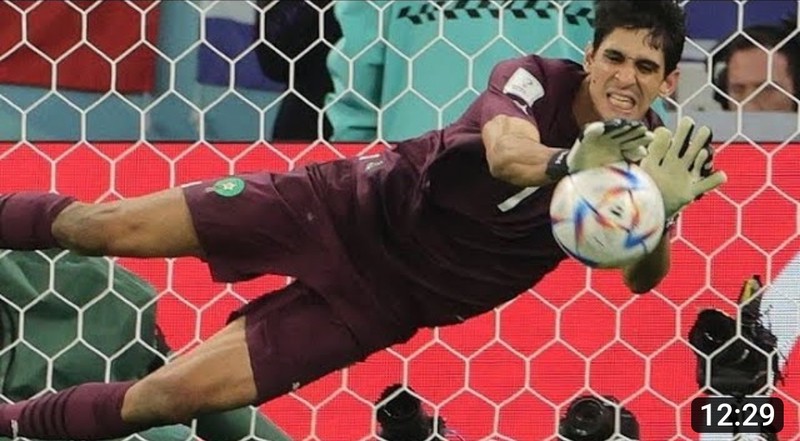 I will end the post here, if you have anything else to say please air your view by commenting under this post.