For some time now I have been looking for ways and avenue to write about this great player, painfully I keep forgetting about that. I am so glad that right at this stage and time, my mind has pinned down the memory of Trent Alexander Arnord. All that is running on my mind is simply to write about this rare gem player. I am so glad that with my mind and heart willing to write about this great player, my hand finally deem it fit to write about him also. This brings my the different body to a perfect blend. I am so about about this I must admit. When we come to content written we all knows that it is not that easy to see the whole part of the body agreeing easily for such thing to be birth into a reality. Once again when it comes to something like this I must say that this is wonderful and fantastic. It is one of a kind I must admit. I believe with this post those Trent Alexander Arnord supporters out there will be happy that such post is made about their star man irrespective of what I am talking about.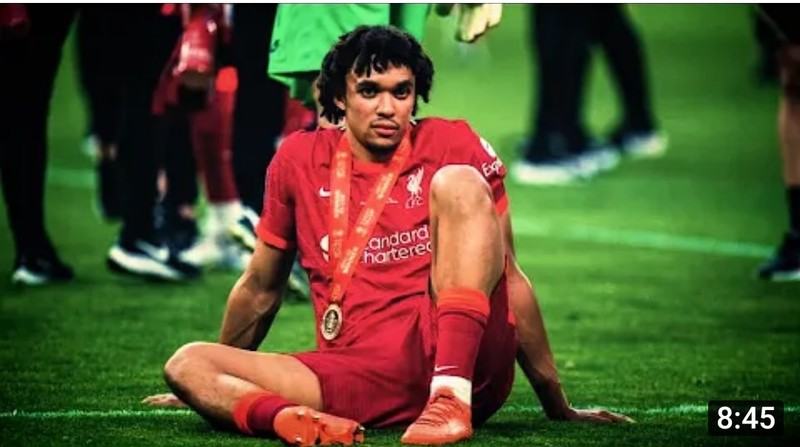 The way Trent Arnord has grown in all ways is something to behold. One thing we should all note is that not all players are able to carry up on such beautiful progress. I remembered how the story was everywhere that he was a ball boy before he later grew to the state and stage of self transformation. During this stage he was able to restructure his self and his entire vision by focusing and believing that a greater thing lies ahead of him. He was ready to accept challenges because of how determined he his even when he was still at such tender age. It looks like he is surrounded by his story, no wonder during the Uefa champions league match competition against Barcelona Fc, he was given the ball for a quick pass by the ball boy called Oakley Cannonier. I am so happy that Liverpool fc were able to honor the ball picker (Oakley Cannonier) by signing him to the Liverpool fc team, I heard that he is now doing well amidst his performance. This is what I really wants to see and hear about such player.
I want to make sure that irrespective of anything he should be seen in flying colours just like his counter part Trent Alexander-Arnold. This will really mean a lot for the Liverpool fc team, at least we won't be looking for ways and avenue to sign new player into the Liverpool fc team with him on such role. I believe he is really improving well, we all knows how Jurgen Klopp transformed players easily. If you are opportune to play under Jurgen Klopp, you should be grateful you did. Count yourself lucky to have such a great privilege. Many players are looking for all ways and avenue to see that they are presented with the opportunity to make sure that such is born into a reality but all effort proves abortive. That has been a pain on their butt because they knows that playing under Jurgen Klopp means a big turn around in their future. Joke aside, Jurgen Klopp is one of the best coach in the world. I am so happy that under the Liverpool fc umbrella he has been able to win almost all trophies which include the Uefa champions league, Carling cup, Super cup, Club world cup, FA cup, the English premier league, and the just concluded 100th FA community shield cup which they played and wins against one of the best team in the world when it comes to the English premier league, Manchester city. This made Liverpool fc one of the best team in the world.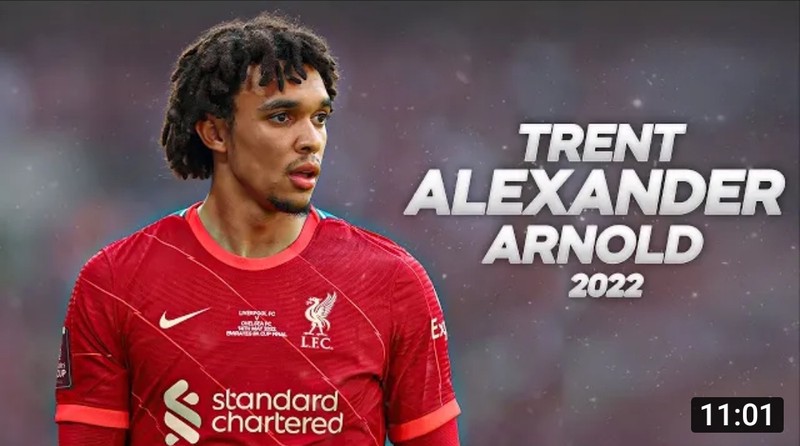 Less I forgot, to show you how good Trent Alexander Arnold has grown into, even Pep Gaurdiola at some certain point in time wished that he has him in the Manchester city shirt. He adores how good the Liverpool fc right back player has grown over the years. It looks like while others were sleeping, Trent Alexander Arnold went for a master class on how to be a good right back. One thing that is associated with his name anytime any day is that Trent Alexander Arnold is good with playing in good long accurate passes. If you take note you will see where I said accurate long passes. This is the aspect he is the demigod when he comes to offering such duties. This is what he is good at doing when it comes to delivering his defending duties.
When ever the name Trent Alexander Arnold is mentioned, what happened is that I behold his beautiful achievement under the age of 22. This is just amazing I must admit. This shows that he has a lot of future that lies ahead of him. He is surely going to enjoy his life in the soccer world. At this age isn't all this wonderful? This is once again a blessing for him. If he continues like this he will win more trophies during his life time. Right now I am happy that he is one of the best right back defender in the world. Such a great achievement for him so far under age 22.
Photos from
YouTube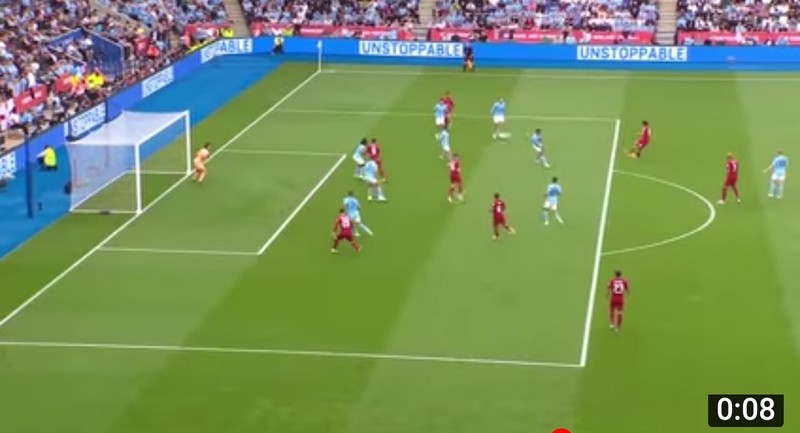 I will end the post here, if you have anything else to say please air your view by commenting under this post.