If you are a good soccer fan by now you should understand the message that I am trying to pass here. There is every tendency that all teams have the engine room that is pushing them. The players that are engine room in that team can be more than one and just like what I am trying to say, if such players have injuries, the team will suffers. In some cases the player that are the core team runner of such team might not be more than one. This is where some team starts having issues. There is no way you will see any team without having what is driving it. Irrespective of how big or small that team is, there is definitely something that is driving it, that is what I am referring to when I am mentioning power house. In some rear cases I have seen some few teams that their power house relent in their head coach. On my own I don't fancy that, I prefer to see the power house lying in the shoulders of players. This is what birth creativity into such team. Soccer is just too sweet if your team power house is always available in the field of play.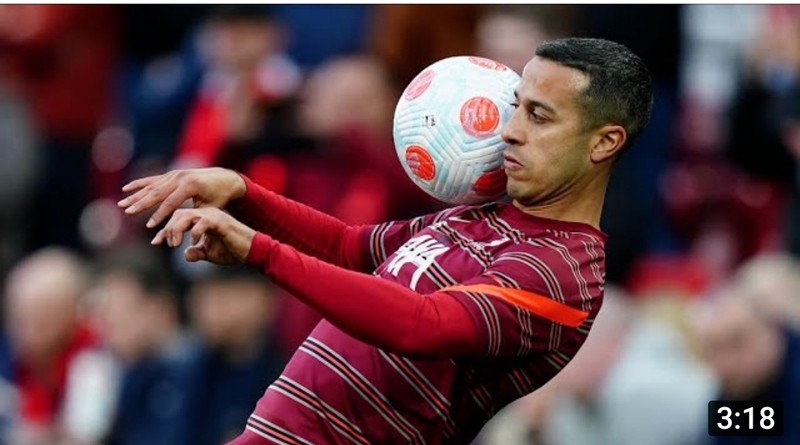 I would have loved to talk about different teams and their power house but because of how I am not too familiar with some team I have decided to stick to my team Liverpool fc. But I will be talking randomly about some teams in the English premier league that I am sure of the player driving them, other wise referred to as their power house. Team like Manchester city, if you take a proper look at them you will see that as of last season it was Kevin De Bruyne that was driving the team, he is simply their power house. If he is not playing you will see Manchester city struggling but the moment he is on the field of play you will see the team performing well. The power house are just like the skipper in the team, they runs the game.
Before Kelvin de Bryune became the key man, it was David Silva that was running the Manchester city team, he was the power house/engine room of the team. It was a good thing seeing that Kevin De Bruyne was being paired with him during his Manchester city reigns. He did well by impacting Kevin De Bruyne in the positive direction. It is during this build up that Kevin De Bruyne was able to carries on from the legacy he places before he retires from Manchester city. We all knows how the Spaniard, Diego Silva was so instrumental to the Manchester city team as at that time. He is just to amazing with the ball, I fell in love with him to the extent that I was jealous of his style of play. The lad is just too creative. The good thing was that with his creativity he was able to wins a lot of trophies for Manchester city. Another thing he did was building Kevin De Bruyne in the positive way which helped him to be the power house/engine room driving the team right now.
As per the Liverpool fc team permit me to draw your attention backward a little. At a point in time, it was Steven Gerrard that was the Captain of the team and also the power house of the team, it grows to the point where it falls to Phillipe Coutinho but the dude because of greed failed to hold on to the role. He departed Liverpool fc for Barcelona Fc and that is how his career died up till date. When he departs for Barcelona Fc, he handed over to Jordan Henderson, the current Liverpool fc captain. As for Jordan Henderson he handed the job well but right now age is really affecting him. With that being an issue, Thiago Alcantara surprisingly picked up the mantle.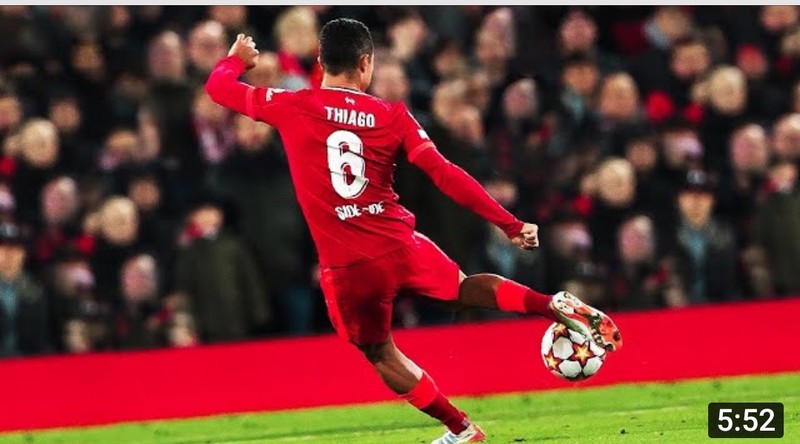 I know Thiago Alcantara to be a very good midfielder but I was more concerned about his age and how injury prone he is. Ever since he came to Liverpool fc Jurgen Klopp have turned him into the midfield wizard that the Liverpool fc team really needs. Apart from being the current power/engine house of the current Liverpool fc team, he has been able to dealt with injuries too. He has been playing almost all Liverpool fc matches just like Fabinho. I would have said that Fabinho is the power house of the Liverpool fc team but Thiago Alcantara beats him when it comes to being creative with the ball. Just take a look at those swift passes, they are exceptional I must admit.
As for Thiago Alcantara I must admit that the dude is so good and if he continues with such a good form Liverpool fc will be unstoppable next during the upcoming English premier league season. Our prayers should be that he should not go to injuries. I will be discussing also on other team like Manchester United, Arsenal fc, Tottenham Hotspur, Chelsea fc, Watford city etc. I will be talking on their power/engine house maybe on my next post, stay tuned.
Photos gotten from
YouTube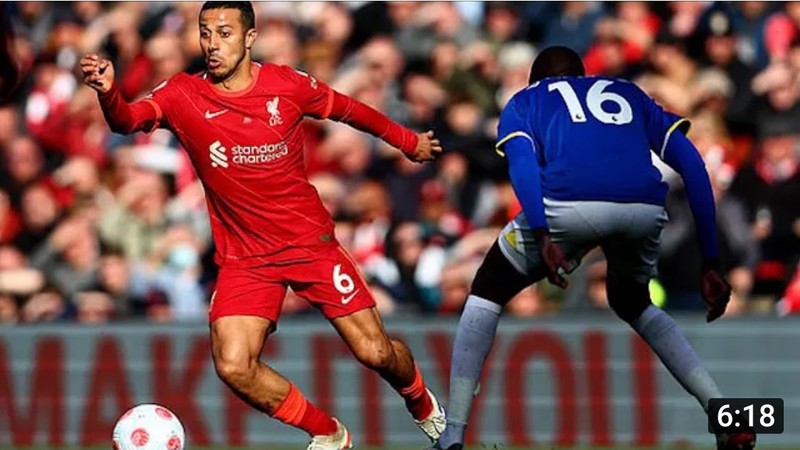 I will end the post here, if you have anything else to say please air your view by commenting under this post.