Before I digress on what I wanted to say I will first of all use this medium to congratulate the Chelsea fc and the Liverpool fc team for what they have done this season, they have really tried. Despite the saga that they are going through, Chelsea fc have been pushing upfront and with that they have been able to achieve amazing result. We all knows that one of the worst thing hits the Chelsea fc team this season, we all knows how they lost their club owner, Roman Abramovich. We all knows how this man has singlehandedly pushed this team to such a formidable stage which they have attained up till this stage. It will be hard to say that you are a fan of soccer and you don't know about Chelsea fc. He pushed his team to such height simply because of how he has been a good manager. Roman Abramovich without being told won't be happy over how he was pushed out of the team he built.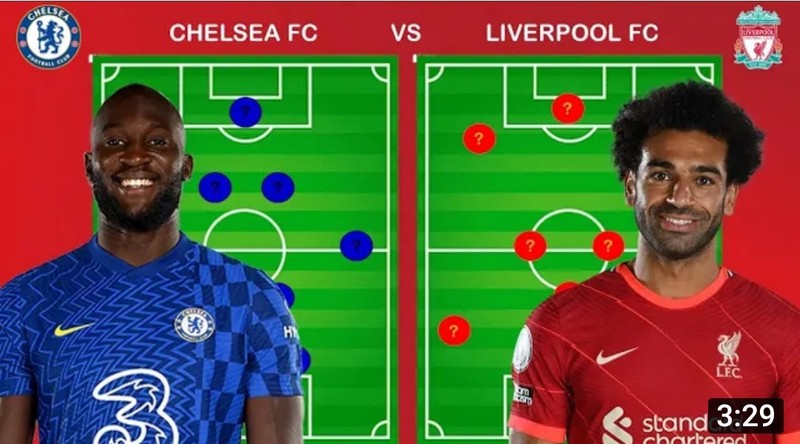 I was told and informed that Todd Boehley was the co-founder, chairman & CEO of Hollywood Foreign Press Association. He is now the Owner of Chelsea as h has agreed to buy Chelsea fc. According to research, I learnt that he bought the club for a deal of £3.5billion. Without being told there is every tendency that the new manager who is named Todd Boehly will impact the team properly next season as this season has already ended. It is so painful that Roman Abramovich, the man who has build the team from scratch and has given it a very good popularity is no longer available to enjoy his wealth because of some certain issues that lead to war between Ukraine and Russia. Since he his a Russian citizen he suffered from the war because the U.S government thought he was part of what was happening between Russia and Ukraine so they make him suffer for such by ceasing his asset. They said he is among those supplying his country Russia with information and fund. They said with him backing his home country Russia, they have been able to see fund which they have been able to use to do more damages to the Ukraine side during the war. The U.S government are making sure that they are looking for all means and medium to damage the Russia government so they deploy this strategy to get that done. The strategy was to cease his fund in Europe, that is why they simply cease his club. They knows that his club, Chelsea fc has really fetched him alot of money in England.
Deviating from that topic and delibrating on what we have at hand which is the match that will be happening between Chelsea fc and Liverpool fc in the FA cup final today, we can see that for sure it is not going to be an easy fixture between both side. I believe that Chelsea fc will not wants to makes it easier for Liverpool fc in this FA cup final because Chelsea fc have lost to the Liverpool fc Side in the Carling cup final this season. The match ended 2vs2, and Liverpool fc won during penalty kick. Chelsea fc performed pretty well in that match and for me they were the better side and they surely deserves to lift the Carling cup but it didn't went their way. As a Liverpool fc fan I really felt bad for the Chelsea fc side. Just like what I said, they were just the better side but at the end they lost it narrowly to Liverpool fc. With that in place I don't think they will wants to in any way loose another final to Liverpool fc.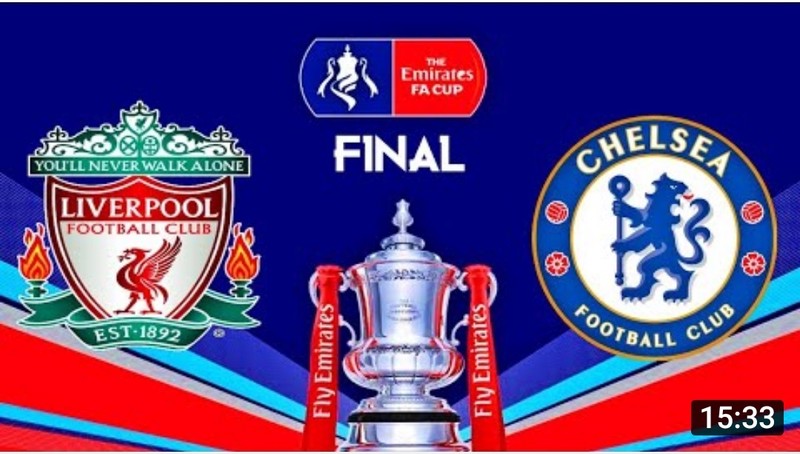 I am really surprised that we are meeting them for the second time this season when it comes to final. Something like this is rare and it hardly happens but I was surprised that it happened. Normally when it comes to the English premier league we are bound to meet the twice, as for cup competitions, it hardly happens. Well nonetheless, I am not really happy we are meeting them for the second time again. I knows that because we defeated them in the Carling cup they will wants to make sure that they wants to repay us. This will singlehandedly makes the match more difficult for us. One thing that will happens is that the match for sure is going to be competitive and fun to watch. With that in place I will urge everyone to make sure that they watches the match through any means or medium. You just can't afford to miss this once in a blue moon encounter.
With the English premier league having just two matches to go after playing 36 matches with 38 to make it a total, Chelsea fc are currently in third (3rd) position after playing thirty six (36) matches already this season. They currently have nothing to loose this season as they will be qualifying for the Uefa champions league. Since they have nothing to fight for except the FA cup trophy, they will now need to feed in their best players ensuring that they give in all the have, this is to see if they can wins the FA cup trophy. As for Liverpool fc, we have the Uefa champions league competition final at hand. This means that we don't need our quality players to sustain injuries, we knows the damages injuries can do to our team when it comes to the Uefa champions league fight against Real Madrid in the final of the Uefa champions league. With this, we just need to knows the type of players to feed in when it comes to the FA cup final competition today against Chelsea fc. Liverpool fc will goes all in but with caution and wisdom.
Photos gotten from YouTube
Well, let us sees how it goes but as for me, I will end the post here, if you have any questions to say please air your view by commenting.