If at this stage you are still not following up with what is happening in the World cup that is being hosted in Qatar you are definitely dulling. The World cup is being surrounded by a lot of captivating and interesting moment. I must admit that those players that missed the World cup competition because they were not fit enough or simply because of injuries might or let us say because of age might at this stage be regretting why they were not in Qatar. The enjoyment alone is something amazing, fantastic and superb. Me myself that is not even a player I am jealous. As a fan I knows that the experience from this competition will be amazing. As a fan I have been looking for all ways and avenue to see that I can make it to Qatar but because of how busy I am I wasn't able to make it a reality. Money on the other hand was still a major factor, assuming I have the needed fund I could have loved to carry my family along, we all knows that the competition is not worth watching alone.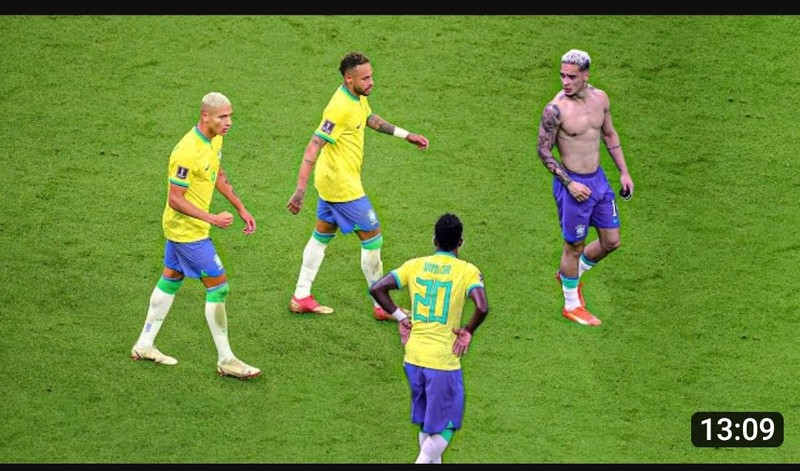 We all are seeing the fantastic moment from the competition already. All the countries that made it to this competition have performed well but we all knows that normally when it comes to competition like this or rather still football or soccer, they must be a winner that will progress to the next round. We all are seeing the teams that will be progressing to the next phase of the competition already. Everything is already showing and if you are a fan you should be seeing it already. Well, this is one thing that makes soccer interesting I must admit. The more you follows this competition, the more you love it. From fans to team performing, they are all amazing and doing well.
As per the question that made up this topic I must say that if I am being asked such question I will say that from all that I have seen so far, from different players and team, the Brazilian side is my favourite. They are so sharp when it comes to this competition. I didn't watch the Spain match but I was told that they performed well but truth be told the Brazilian team and side are the best when you are talking about this competition. For a very long period of time I have not watched football competition like this, they are so sharp, amazing, fantastic and superb. For the past months that I have been watching different leagues, competitions and matches I have not found a team like this.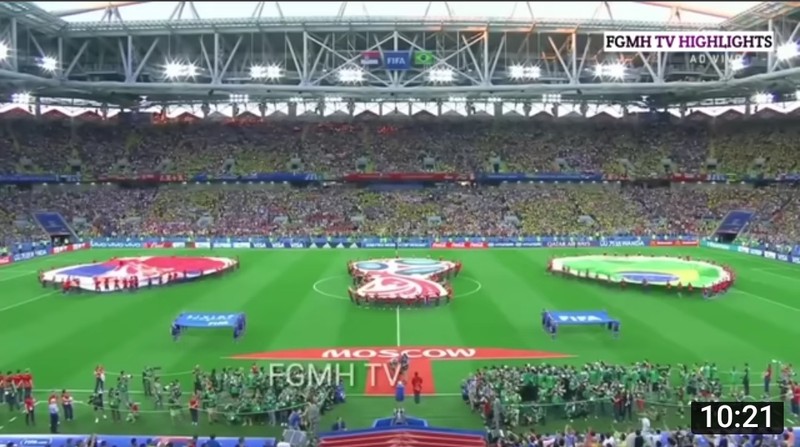 Just take a look at how they were not tired all through the match. They put up a very fine form right from the beginning to the very end. They were outstanding I must admit. This is simply what all World cup matches deserves. We just want to see the burning desire inside all the players and the coaches, we want to see them dying for point, this once again is something that the World cup competition deserves. Football/Soccer is filled with fun and amazing moment, if you give it your time you won't regret it. The happiness in it is something else. To me it contribute to my health, positively.
Why I was heaping praises on the Brazilian side many people chatted me that I should not celebrate just yet, since it is their first match we should await when they are tested more and more. Well they are right to some extent but truth be told, when you see a good side you don't need someone to tell you before you will be able to know. This is what I just did with the Brazilian side, once more, they are superb, amazing, dope, dedicated, focus, difficult to defeat and fantastic.
As per those who will be sharing the team that is their favourite already, they should do it by commenting under this post but as for me I will be supporting the Brazilian side 100%. From starting 11 to the bench which is the second 11, they are all looking so sharp and bright. They are looking rigid and focus awaiting to devour any team that will be coming their way in this competition.
Photos from YouTube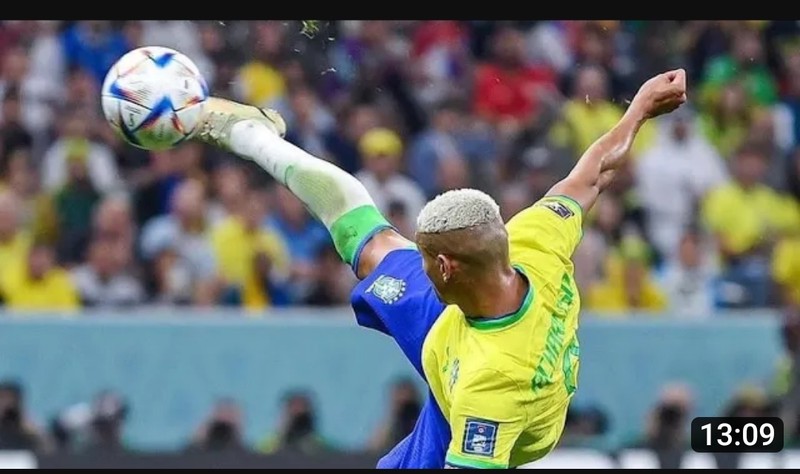 I will end the post here, if you have any thing to say please air your view by commenting under this post.