One thing that I love about the soccer world right now is seeing other countries trying to upgrade their league deep down no matter what. Everybody wants to make sure that their league is being given the very best deep down no matter the outcome. We all knows that if you wants to give your league that cutting edge, there is definitely going to be a very strong obstacles that you will be coming across deep down no matter what. Soccer will hit more amazing height and target if things keeps going on like this. I was surprised to see that countries like Dubai and Saudi Arabia professional premier league came out of no where to let the world knows that they have all it takes to make their league the best in the world if not one of the best in the world. I have said it that for those in Saudi Arabia to show interest in sport by investing so much of their money, time and attention in sport, is something that really made me fall in love with soccer the more. You should knows that they are countries out there who have people with money more than those in Saudi Arabia but they choose not to do so simply because they are soaked in corruption. They prefer to stay in such darkness and avoid light simply because they are happy when they are not making any progress in whatsoever thing that they are doing. I am so happy that they are currently seeing what people in other countries are doing, at least they will be ashamed that people are out there thinking for everybody, they are out there trying to do things that will impact the rich and the poor in all ways. At least they are not greedy at all with what they have, they are ready to make everybody enjoy what they have.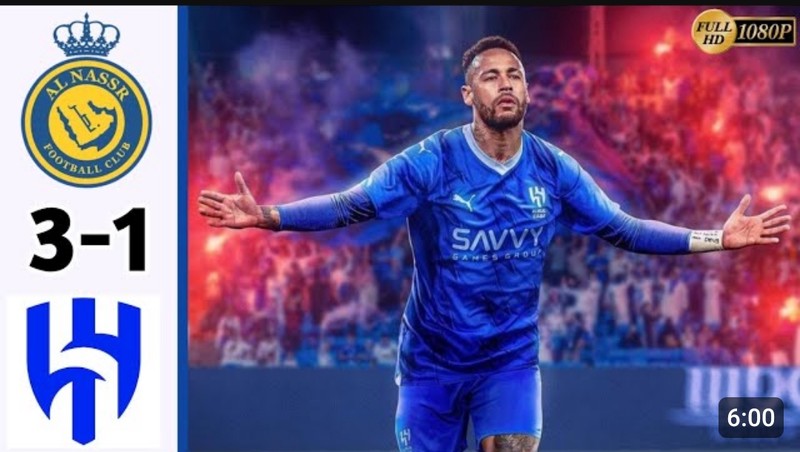 The main reason why I said that we should tune our time and attention to the Saudi Arabia professional premier league competition is holding to the fact that the league is currently one of the best league that you can think of out there. They have grown the league in such a way that aside the heavy names that we have there, the league is one of the best league that you can ever think of. Do you knows that at first I was among the first set of people that criticize the league simply because I was thinking that there is no good thing that will come out of this league. Well, I am so happy simply because they never allows our critic weight them down, they keep pushing till they got the required result that they wanted. They knows what they are doing, this really blow my mind. I always love people who believe in themselves, not people who are quick to give up simply because of one shake off from people out there. Mind you, in all that you are doing you should knows that wether you are given your best or not, they are people out there who will hate on you for no reason, they will try within their reach to shake you off, if you fall prey you will loose out from your amazing dream. Painfully if they noticed that what you are trying to push out is something unique, they will be the one to launch it.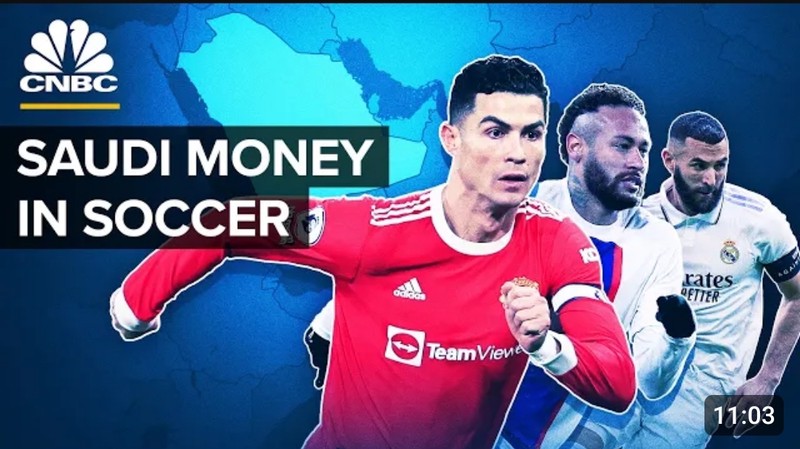 Do you knows that there was a time I decided to watch their match, do you knows that after that day I fall in love with the league. The Saudi Arabia professional league competition is a very entertaining and strong league, I was thinking that goals will be scored anyhow but to my biggest surprise I was surprised that it didn't happened like that, I was really entertained on that day and from that day henceforth I begin to give the Saudi Arabia professional league competition more of my time and attention. We should not just write the Saudi Arabia professional premier league competition off, more time and effort should be given to that league as they have grown into a big league aside for the big name players that was signed to their league.
Photos from YouTube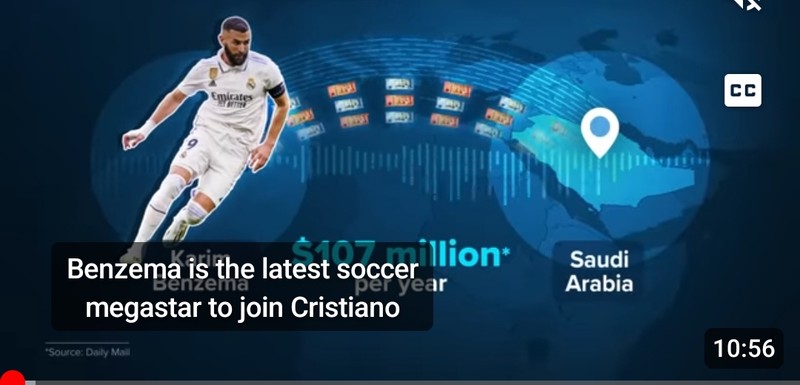 I will end the list here, have a nice day.