This week shall be seeing one of the best moment when it comes to the English premier league so far. I am so confused on what I recently came across. Permit me to share you such word. I was told that there is a clause that state that if Manchester city defeated Aston villa, the Aston villa team will be paid. What type of a clause is this haha. I just can't stop laughing as this is really tempting for the Aston villa team and also their head coach Steven Gerrard. If the above is true there is every tendency that we should not bother ourselves about the English premier league trophy, this is simply holding to the fact that the Aston Villa team will not in any way wants to miss out on that money. We all know how important that money will be for the team as they have nothing to loose or gain if they wins or not.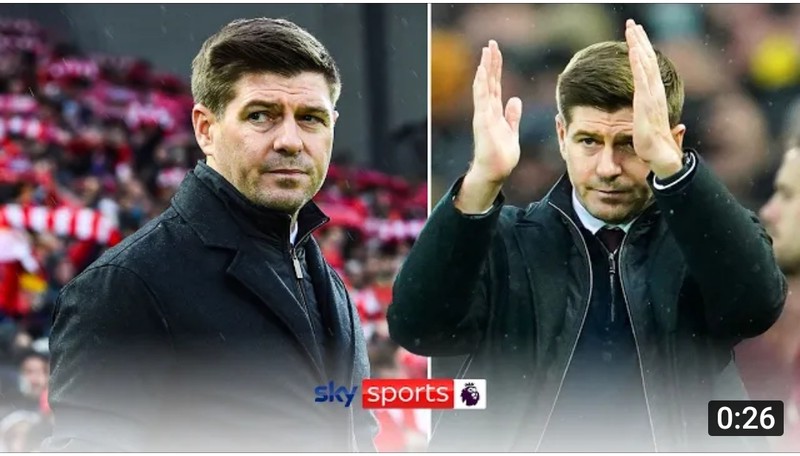 Just like what I hinted above this is really a trying time for the Liverpool fc team and also the Aston Villa team. I don't think any miracle will be helping out on that day and if Manchester city heavily defeated the Aston Villa team I won't blame the Aston Villa team or Steven Gerrard that he betrayed the team that he played all his life out. We should never thought of that. Steven Gerrard is our hero and he will continue to still be our hero irrespective of any thing. I would love to see him being that hero, I just want to see everybody chanting Steven Gerrard name once again after so many years. Come to think of it, imagine what they were saying above is the truth, what if Aston Villa got Manchester city defeated and eventually Liverpool fc won the English premier league trophy and Steven Gerrard got sacked. What will now happen to the fate of Steven Gerrard?
As per the above I knows for sure that if such eventually happened it will be a big talking point and I knows for sure that Steven Gerrard will happily depart or resign from the Aston Villa board as he will be gratefully acknowledge and accepted by the Liverpool fc team. The only thing here is that Steven Gerrard wants more coaching time so that he can have more experience with team, with this he will love to see that he is the head coach of any team that he is coaching. This will makes him to apply for coaching job elsewhere outside Liverpool fc. He knows the Liverpool fc team are not ready to hand over the team to him right now.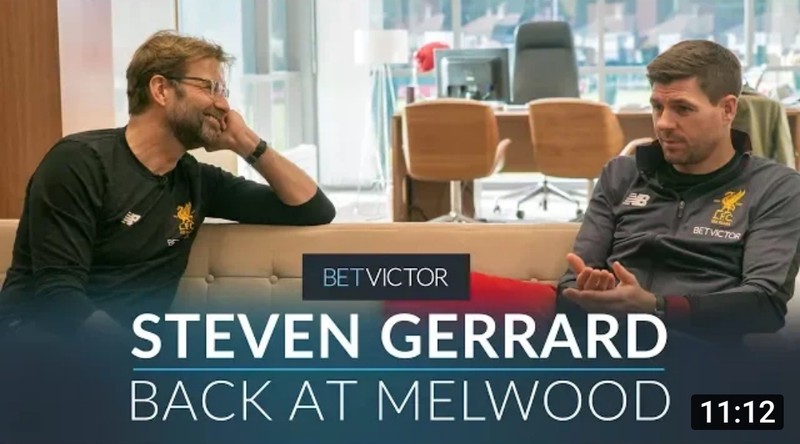 I must admit that I am really confused right now, I just don't know what to do or say regarding to what we have at hand. This is simply because right now all what the Liverpool fc fans want is simply the English premier league trophy but truth be told that can't or rather still won't be possible at all. I have removed my mind from any thing related to the English premier league, we have really done well winning the FA cup and the Carling cup, it is now left for us to win the Uefa champions league since we are already in the final of such competition.
We just have few days to go and call it a wrap when it comes to the English premier league title hunt, the moment the league ends I will surely misses it. I don't know what I will be using to get my self occupied before it eventually starts again but for the now let us see how it unfolds with Manchester city playing Aston Villa and Liverpool fc hosting Wolver Hampton. We should not just focus on Manchester city winning alone, Liverpool fc needs to do their job by winning Wolves Hampton too. It will be more challenging for the Reds, Liverpool fc because they won't want to feed in their star players since they are having the Uefa champions league final at hand.
All photos gotten from YouTube
I will end the post here, if you have any questions to ask please feel free to comment on this post.