One thing that I must tell you guys is that ever since the English premier league or other league started, I must admit that I have really been happy. This is simply because I have really missed the soccer ecosystem ever since it went out for break. I know players that are entertaining us needs to rest but most times I felt so sad seeing that there is rest period. One thing that the rest period also do is that it redefines the soccer ecosystem, it makes it more amazing, unique and fantastic. The moment you are a soccer fan you should be prepared for amazing and breathtaking moment, all these are what we are facing in the soccer ecosystem. Aside everything the soccer ecosystem has made weekend amazing, superb and fantastic. As a fan, I usually try to gather other fans together. What we do is simple, we make sure that we catch cruise and fun together. What I love about such activities is that such gathering makes the soccer experience for that week to be amazing, fantastic and superb. All these being put together are the sole reason reason why I have decided to keep the soccer spirit in me amazing and fantastic. With soccer you should knows that there is never a dull moment.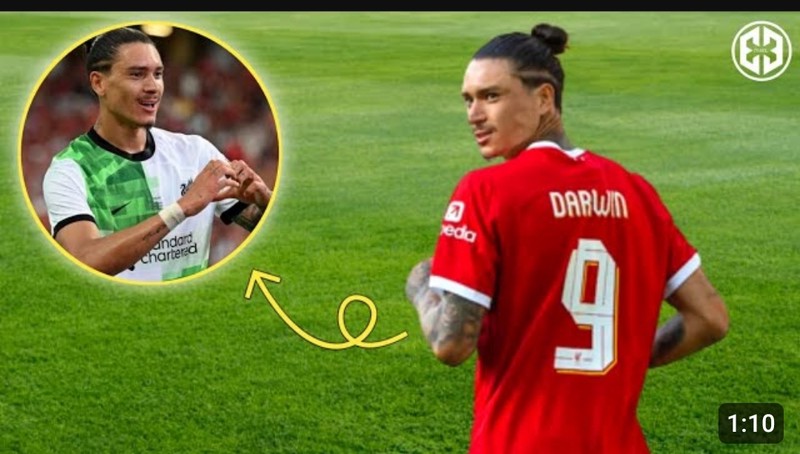 As for your information, this is the fourth week since the English premier league competition has started, during this four weeks, my team, Liverpool fc have done amazingly well. We started our English premier league 2023/2024 campaign against Chelsea fc, the match ended 2 Vs 2. I was thinking that they will be the one that will walk away with the three (3) point since the match will be played at their home soil, Stamford bridge. Sad as we have it for, it didn't happen like that for them, it ended as draw. After that, we played Bournemouth and we defeated them 3 Vs 1. I was thinking we won't performed well in that match but the Liverpool fc team showed me that they have really improved and they are ready for this season. Well, with the victory against Bournemouth FC, we played against the Newcastle United and we did wonders. Darwin Nunez came from behind and he scored two wonderful goals for the Liverpool fc team and that gave us three point against the Newcastle United team. You need to see how happy I am as the comeback against the Newcastle United team means alot to us.
If you have been observing properly you will see that Darwin Nunez is somehow not happy over what he is seeing with his Liverpool fc career, despite that, Jurgen Klopp has hinted that for you to earn Liverpool fc playing time you have to proof it. One thing that he won't partake in is sentiment or pity, he won't play you out of pity, you have to proof it. If you observe properly you will see that the Liverpool fc forward is made up of Gakpo, Diego Jota, Mohammed Salah, Darwin Nunez and Luiz Diaz, this is simply showing that the upfront is really saturated, they are alot of choices upfront and that is something they all should knows and it is also something that we should be worried about.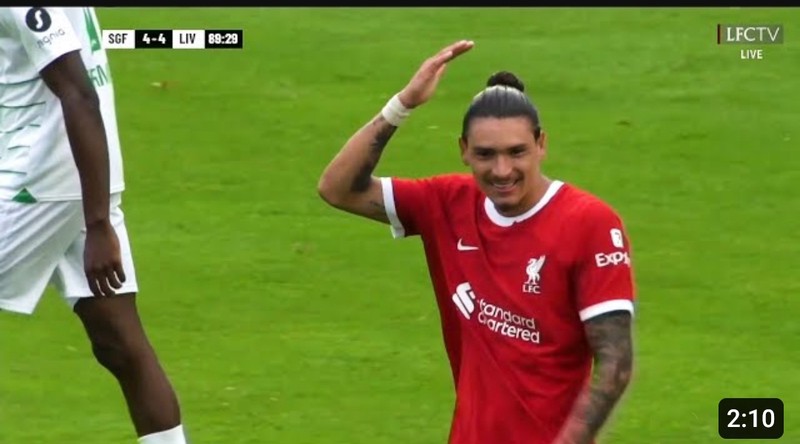 Despite everything, I personally think that Darwin Nunez should be given the chance to perform against Aston villa, this is simply holding to the fact that he truly deserves that. I am still wondering why Gakpo is being played over Darwin Nunez, to me I would have preferred Darwin Nunez to be played upfront rather than Gakpo. There is still issues, so the upfront will be Mohammed Salah, Luiz Diaz and Darwin Nunez. The big question now is that where should we play Diego Jota because we all knows that he is a good player upfront. We need his experience and smartness upfront, Jurgen Klopp really have a lot of work to do. I am just wondering how he will be able to make all these players happy but nonetheless, with what I am seeing, Jurgen Klopp might sees some players depart Anfield come January transfer window. For those Liverpool fc fan out there including me, we all should be prepared for what lies ahead.
In a nutshell, with what I am trying to say is that deep down no matter what, we all should knows that Darwin Nunez needs to be played. Jurgen Klopp should find the best way to get that done.
Photos from YouTube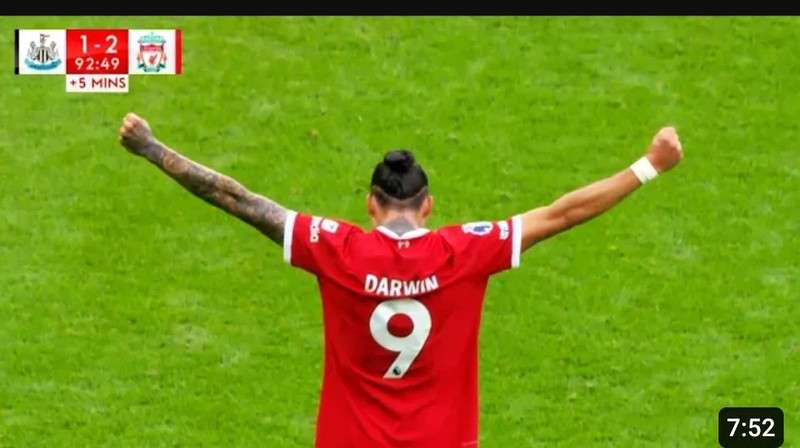 I will end the post here, have a nice day.