I remembered how a friend of mine keep saying that we will suffer this season as Mohammed Salah, Naiby Keita and Sadio Mane departs for the Africa cup of Nations. When he told me this I was just laughing. The question I asked him is that do you know Jurgen Klopp? If yes you won't be saying such words to me. He said I should forget those words that we will surely suffers from their absence. His reason almost got me confused but I had to keep holding on.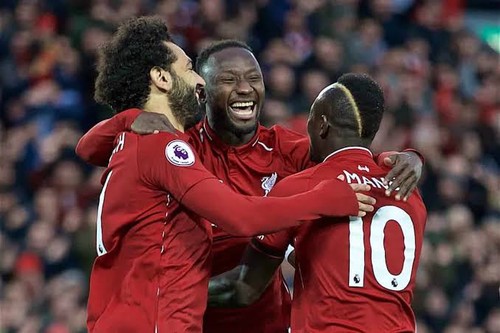 I know that we have team that will surely gets us three (3) point and with them we will not in any way miss Mohammed Salah, Sadio Mane and Naiby Keita. I believe so much in our coach because he can turn any thing into gold. This makes me very confident as I was able to relax and never panic. I make sure that I am patriotic and with such spirit my team will never lack getting the three point they need in all matches.
Why I was thinking all this, I flashed back to Jürgen Kloop Borussia Dortmund early record days and I gain more positive mind. I was very sure that we won't miss any of those players which I mentioned above. If they are not careful enough they might not get their starting role again. Jürgen Kloop knows how to use any player, he is such a loving, peaceful, smart, focused, jovial and energetic coach. With all this confident from him, I always knows that no opponent can easily gets us defeated.
One thing that I love again Jürgen Kloop is that he knows how to catch fun with his players and also how to carry them along. He is such a caring and jovial coach, this is why many players wants to play under him. Apart from winning different clubs, he is very good when it comes to his coaching job. Just take at numerous record that he has smashed. I think I personally lost count of how many award he has won.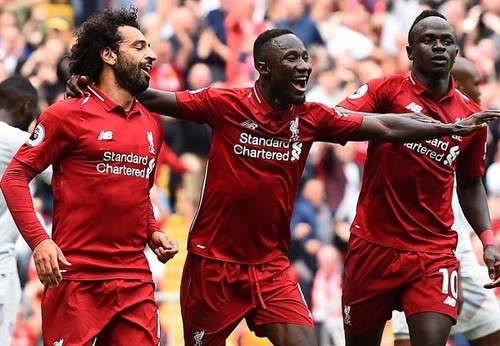 He was able to grab such award because of how good he is with his team. The big issue is how he gets Liverpool fc into winning the English premier league trophy. I know for very sure that it will be hard to get Manchester city out of that place/position. We have already done the mistake by letting them climb to the top of the English premier league table. We all knows that when they are there, it is always difficult to get them out of such position. This is why I am just wondering how we are going to do it. Currently we saw them lost point against Southampton fc, I was really happy with that result.
Immediately they draw their match against Southampton fc, Liverpool fc wins their match against Crystal Palace with a decent goal margin. With this they were able to close their gap on Manchester city. Currently we have them using nine (9) point to top us but the good thing is that we have one outstanding match at hand. If we wins that match we will match up Manchester city by reducing three (3) point from the one they use in topping us. The point difference will now be 57 for Manchester city and 48 for Liverpool fc. This means that immediately that outstanding match is played, we will now be 6 six (6) point closer to Manchester city. This is really interesting I must say.
One thing I noticed about the team recently is that the moment Sadio Mane, Mohammed Salah and Naiby Keita departs for the Africa Nations competition the team noticed big changes. They are now playing good and better soccer football compared to when Mohammed Salah, Naiby Keita and Sadio Mane are there departs for the Africa Nations cup competition which is being host in Cameroon. Just take a look at how they are energetic? Their attention and mentality is on winning trophies.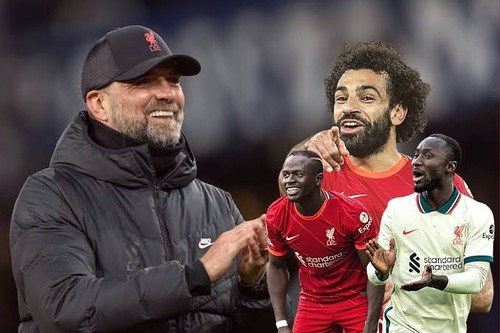 We all saw how they keep winning with large goal margin, this is interesting I must admit. The win that shock me most is that of Arsenal fc at Emirate stadium. This is really surprising, it shows the team are so much in good form and will be ready to take on any team that comes their way. We have one big fight coming forth, that is simply the EFL cup final match against Chelsea fc. I just prayed my team wins, it will mean a lot to us the fans.
I will end the post here, if you have any thing else to say please air your view by commenting.