We know all about our favorite athletes ... or not? In this new section of my blog we explored 10 curiosities that we probably did not know about our favorite sports stars. In this edition we will know more about one of the best Uruguayan soccer players in history, the incomparable Diego Forlán.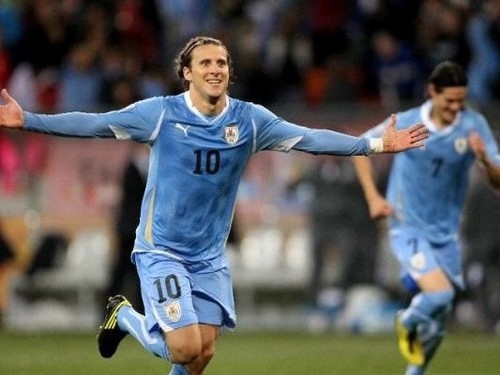 he comes from a wealthy family.
Diego Forlán comes from the bosom of a family of a lot of money, who has business both in Uruguay and abroad. Unlike many professional soccer players, Forlán always enjoyed a privileged life.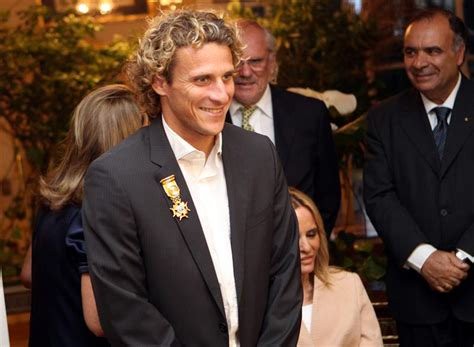 2) Take football in the blood.
His father, Pablo Forlán, is a legend of the multi-champion Peñarol of the decade of the '60 and '70. He played as a right-back and also played 2 World Cups with Uruguay. In addition, his maternal grandfather "Nino" Corazzo, was the coach of the Uruguayan team in the 1962 World Cup.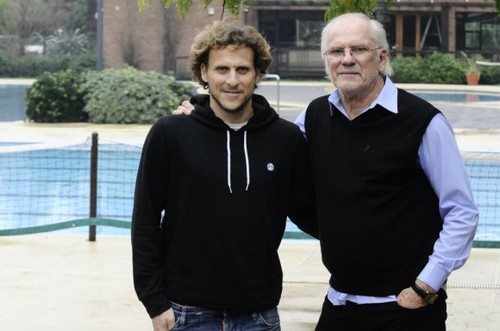 3) Your sister, your inspiration.
When Diego Forlán was 10 years old, his sister Alejandra suffered a serious traffic accident that left her paraplegic. That episode marked his life and endowed him with a particular sensitivity towards social causes. Forlán is an ambassador of UNICEF and known for his many social works, as well as having his own foundation.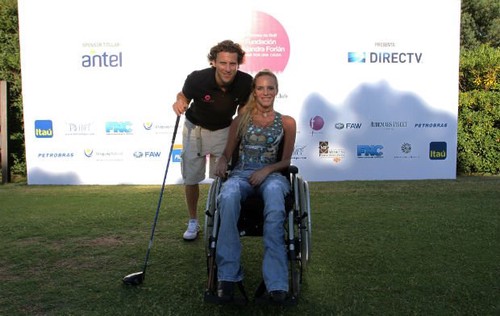 4) His beginnings as a tennis player.
Diego Forlán began his sports career as a tennis player. The Uruguayan usually participates in exhibition tournaments in which he shows great ease and skill with the racket.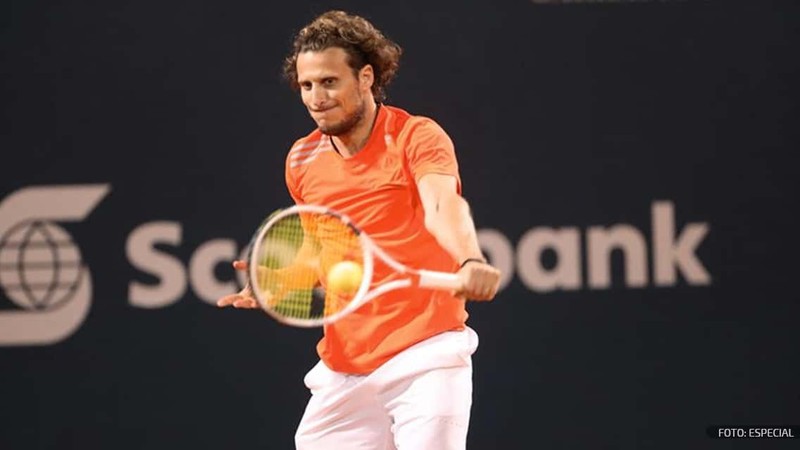 5) Played at Manchester United.
Many are unaware of Forlán's passage through England. After standing out in Independiente, the Uruguayan finished in 2002 at Manchester United as an express request of Sir Alex Ferguson. In two seasons and half frame 17 goals leaving very irregular performances, making his adventure in the Premier was a real fiasco.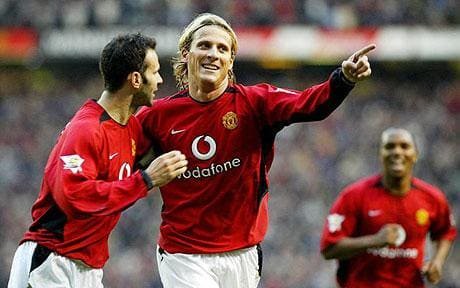 6) "Cachavacha".
Diego Forlán is known as "Cachavacha". This nickname comes from his time in Argentina, when the fans of Independiente de Avellaneda nicknamed him this way, due to his physical resemblance to the Argentine cartoon "La bruja Cachavacha"; his pronounced nose and long hair made it identical to the sight of the Argentines. Forlán, as always, took it with good humor and adopted that nickname.
7) He have 2 European Gold Boots in your showcase.
Diego Forlán won the Pichichi Trophy twice as top scorer in the Spanish League. The first was in the 2004-2005 season when he scored 25 goals; the second came in the 2008-2009 season, when he scored 32 goals with Atletico Madrid. On both occasions he won the Golden Boot, which distinguishes him as the top scorer of all leagues in Europe. Having 2 Gold Boots is something that not any player can boast.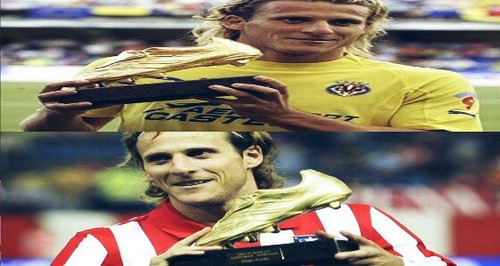 8) He is the historical scorer of Villarreal.
Forlán played with the "yellow submarine" for 3 seasons from 2004 to 2007, where he scored 59 goals. "Cachavacha" is remembered as Villarreal's top scorer and one of the best players in club history.
9) He was the Best Player of the 2010 World Cup.
Forlán had a superlative World Cup in 2010, when he led Uruguay to a historic semifinals in the modern history of Uruguayan football. In addition to scoring the best goal of the tournament, he was distinguished with the Golden Ball of the World Cup, as the best player of the tournament over mega stars like Sneijder or Iniesta.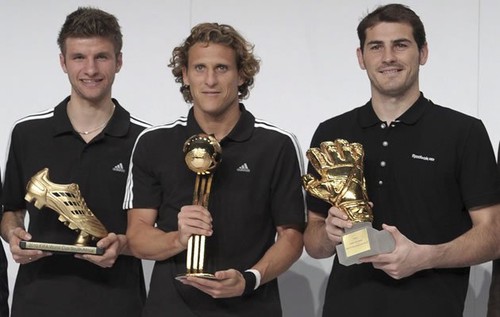 10) Hong Kong has been his last destination.
The last club of Forlán was the Kitchee SC, of ​​the Premier League of Hong Kong. He arrived with 38 years in 2018 and won 3 titles. In May of the same year he played his last game with Kitchee.