We continue with our challenge of #30DaysFootballChallenge, with 5 more questions to know the football tastes of your server. So let's start:
16) A goal that you would have liked to score.
The mythical Zidane volley in the Glasgow final. That was the best goal in the history of the Champions League and I would have loved to be Zizou at that moment and splice the ball with that masterful volley that served to win "the ninth". A beautiful and important goal at the same time.
17) A crack that was never valued.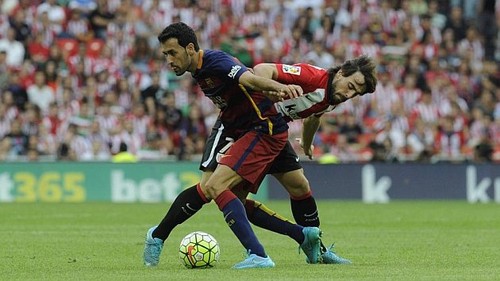 Sergio Busquets. The reality is that Busquets is a total crack, as Juan Pablo Varsky would say, "he understands everything". Obviously, he is not the top scorer, but his worth goes beyond the numbers and always being in the right place. The balance that Busquets provides to his teams is outstanding, because he gets between the centers as support when defending and filling the spaces left by the sides when they join the attack; but that same position allows him to always give clean exit to the equipment, with controlled ball, giving the first one in the offensive transitions and collaborating in his armed one. In hindsight, it is difficult to imagine the great Barcelona of Guardiola or the successful Spain of Del Bosque without Busquets in the team. The reality is that this boy from Sabadell is indispensable for their teams, when he is not there, Barcelona suffers. The reality is that Busquets is one of the greatest players that football has ever seen and one day, when it is gone, everyone will understand.
18) A coach you will never understand.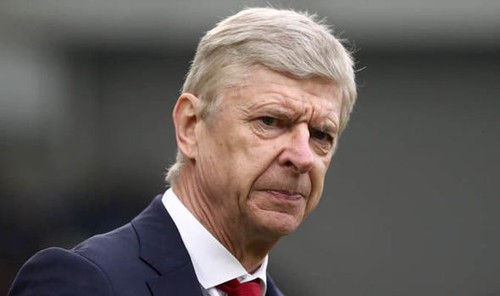 Arséné Wenger. I will never understand how it is that in more than 20 years with Arsenal, with some of the best players in the world and a giant budget; his only significant achievements were an unbeaten league more than 10 years ago, a new stadium and (almost) always classify Champions. I understand that he is an excellent buyer and trainer of young people, but that was not enough for a "big" club like Arsenal, which became a team "cold chest, such as his coach, lack of character. He did not even delve or perfect enough his Tiki Taka theory or enough to succeed, as if Guardiola's Barcelona did. * "We played like never, we lost like always" *, his conformism makes me sick. And even more reprehensible was that the fanatical masochists of Arsenal would endure it for so long and even renew their contract year after year. Wenger could not understand when it was time to step aside and leave, so we will remember more of his disastrous last 10 years at Arsenal, more than his successes in the top 10.
19) An unsportsmanlike gesture that infuriated you.
Zidane's header to Materazzi. In case I'm not angry with Zidane for the headbutt I gave Materazzi, who deserved it, but for the moment he did it, for having lost his head without taking into account the context in which it was. It infuriated me because I know that if Zidane did not get carried away by Materazzi's provocations, the story of that 2006 final could have been different. If that episode had not occurred, it is very likely that Zidane had retired as world champion and Golden Ball of that year, a way to say goodbye worthy of one of the best in history. Unfortunately happened what happened and the last memory we have of Zidane on a pitch is that sad image of him passing by the side of the World Cup heading to the locker room.
20) A player that you would like to be an agent.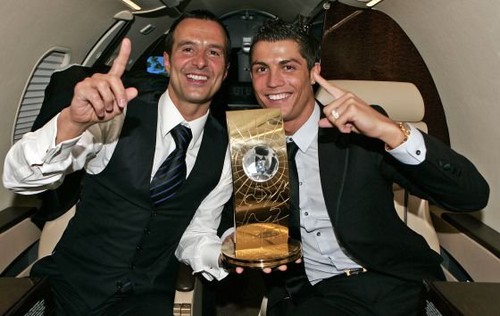 Cristiano Ronaldo dos Santos Aveiro.
* Because he is the most professional player that exists; therefore he does not get into too many problems or controversies, so he would not have to go out every weekend to fix his disasters.
* Because, beyond his attitude, he is a good person.
* Because he is probably the player who generates more money in the world, so my commission would be quite generous.
* To make sure he pays all his taxes and does not tarnish his reputation.
* To convince him that one day he returns to my Madrid and we can give him the homage he deserves.