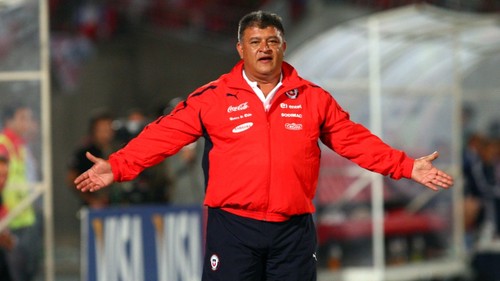 This is a new installment of my section "Football Quotes", in which we will periodically review some quotes of players, coaches or other influential people about football in general. In this opportunity we will analyze one of my personal favorites, brought to us by the ex-player and Argentine-Chilean coach Claudio Borghi.

"Hitting the ball with a rabona is not a luxury play, nor a demonstration of quality, it's just like shouting to the world that your other leg is useless" (Claudio Borghi).
For those who are not very familiar with expression, I explain what a rabona is: it is a technical gesture to hit the ball in which the leg that hits the ball passes behind the leg that supports the entire weight of the body , that is, crossing both legs. The most common reason why the players decide to use this maneuver is because the ball is left for their less able profile and, thinking that their hit with that leg can not get to have a power or adequate accuracy, choose to make the rabona.

The truth that could not be more in agreement with what the "Bichi" Borghi said. This type of plays like the rabona, a nugmet, a backheel, among others, should be used as technical resources, not as means to make fun of the opponent or to prove that you are superior or that you are very talented. I have a friend who plays football on my team that always wants to make these kind of luxury plays in extremely unnecessary moments and I have to shout at him from the goal (by the way, I'm the goalkeeper) to stop playing with the antics and simply pass the ball or score a goal. Professional players often abuse this type of play, which is spectacular, but often out of place (such as Cristiano Ronaldo's senseless feints attached to the sideline), and deprive them of taking quicker action. more beneficial for the attack of your team. In addition, if you strive to be an integral player, you learn to handle the ball with the least skillful leg and you do not need to make a rabona.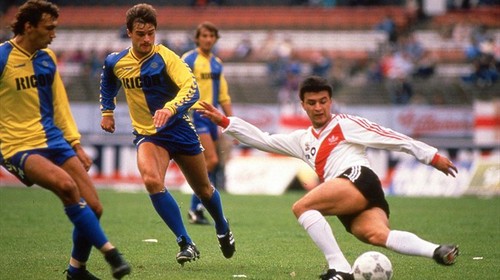 It is interesting this phrase coming from Borghi, who in his stage as a player in Argentina was known as "The king of the rabona", for the improvement that he gave to this technique. In fact, he used no less than 3 or 4 per game, to make up for his lack of left-handedness.

"I started throwing rabonas in Argentinos Juniors. I used them as a resource, not as a joke. It's like the backheel: some are thrown by resource and others to make fun of the rival. I did not know how to kick with the left, I still did not learn, and I had no choice but to use a rabona "(Claudio Borghi).