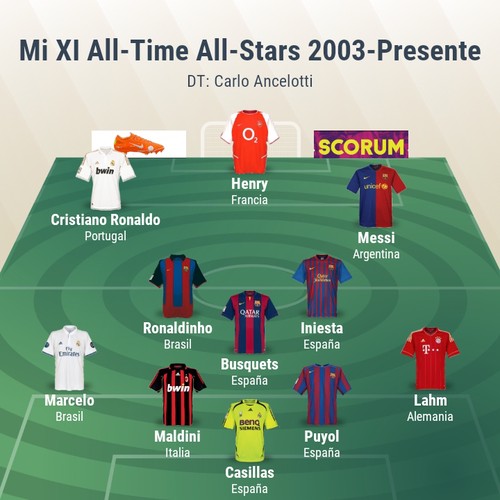 Today I will share with all of you a challenge created by @dexpartacus, in which I will present my Dream Team 11 formed by the best players I have seen in my life. I must emphasize that the players I chose cover the period between 2003 and the present, since it was just at that moment when I began to watch football consciously and understood that it was the passion of my life. In addition, it seems to me little objective to include players whom I could not see in all their splendor or as I would have liked. Without further ado, let's begin.

---
Goalkeeper: Iker Casillas.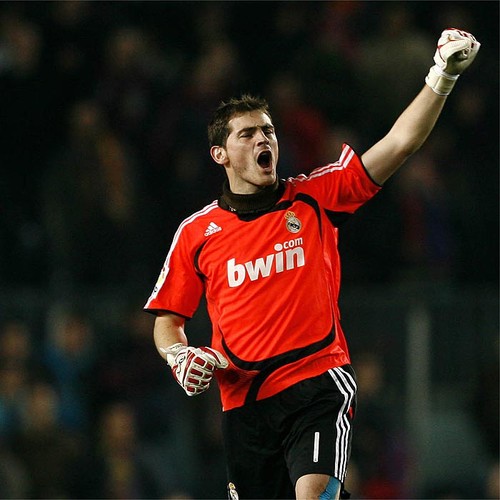 Whatever they say, Iker Casillas is undoubtedly one of the best goalkeepers in history, the best of his generation and the best I've seen in my life. His talent to defend the goal is undeniable; his feline reflexes and his skills to cover balls is the best and most spectacular thing I've seen a goalkeeper do. If Real Madrid did not fare worse in that dark post-Del Bosque and pre-Mourinho era, it is thanks solely and exclusively to Iker Casillas who took the team forward during those years. Iker is an unrepeatable goalkeeper and my favorite footballer of all history.

Centre back: Carles Puyol.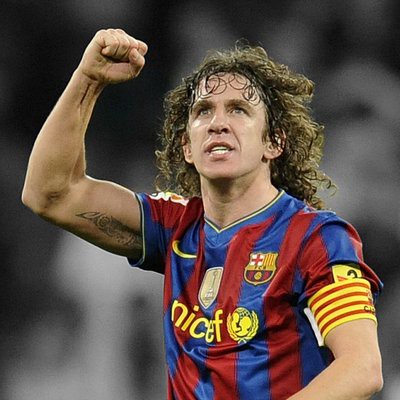 I always give Puyol to my team, he is one of those players that any coach would always want to have. "Tarzan" had an indisputable leadership in his club and he showed it in every game. With Puyol I learned that cloning was possible, since in Pep's Barcelona he played as a right-back, both central defenders and goalkeeper all at the same time! Basically Puyol was only the defense of that Barcelona. His versatility was impressive, besides being the nightmare of the great strikers (ask Cristiano Ronaldo, who did not see light when Puyol was still in his good years).

Centre back: Paolo Maldini.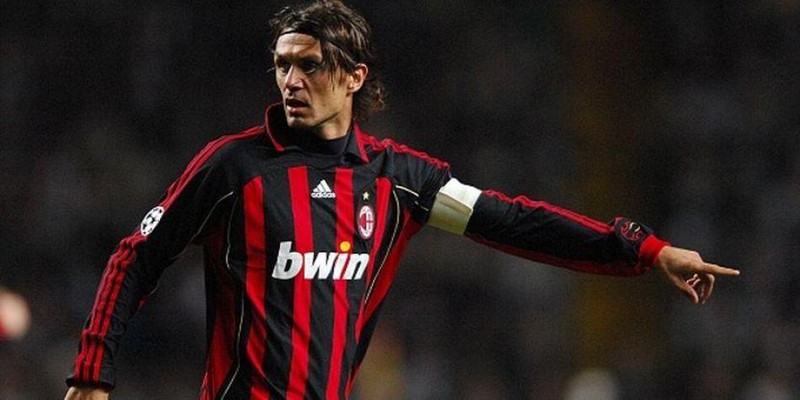 Everyone always talks about Buffon and longevity at the highest level; but to me the footballer who taught me that age is only a number is the great Paolo Maldini, the best central defender I have ever seen in my life. I had to see him in the final stage of his career and until his retirement at age 41 he presented a simply impressive level, always among the best in the world. Maldini was a true defensive wall, virtually impassable for the rival strikers.

Right back: Phillip Lahm.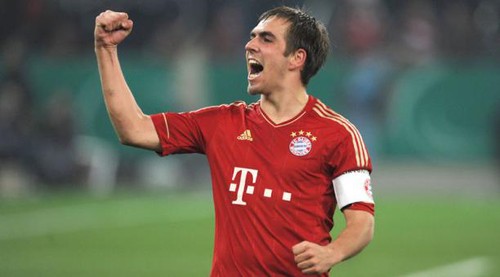 If there is a perfect example of what being a right back means, that is Phillip Lahm. The German simply does everything right both in defense and in attack. He is also a born leader who does not have to shout to show that he is in charge. Lahm is a player that I love and makes me delirious. Simply the best right side I've seen.

Left back: Marcelo.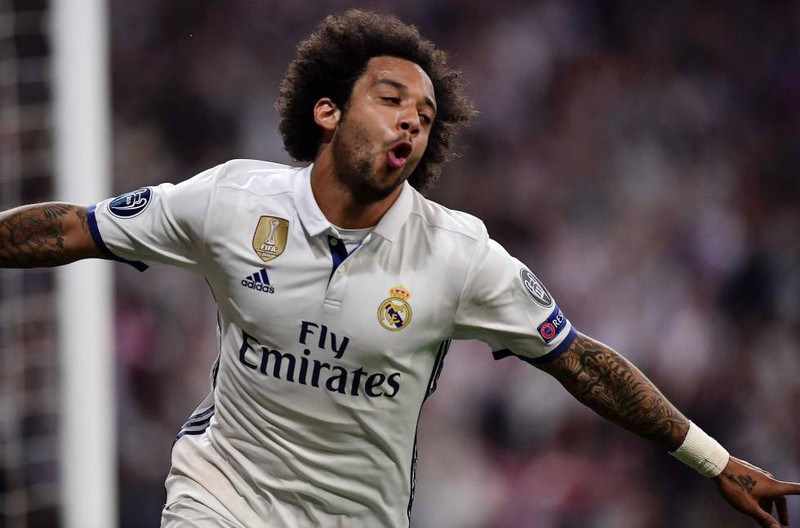 The Brazilian is, without a doubt, the best left-back I've seen in my life. Fast, agile, overflowing, electric, skillful, destabilizing, decisive; Marcelo has been a key player in the modern successes of Real Madrid, always appearing at key moments. In addition, he has to be the player with the best ball control in the world; Not to mention his ability to handle both profiles without major problem. What leaves more holes than a strainer in your band? That does not bother me, because it gives me 10 times more when it does what it knows best: attack. I also have the Maldini wall to take the ball from anyone who dares to enter the band.

Defensive midfielder: Sergio Busquets.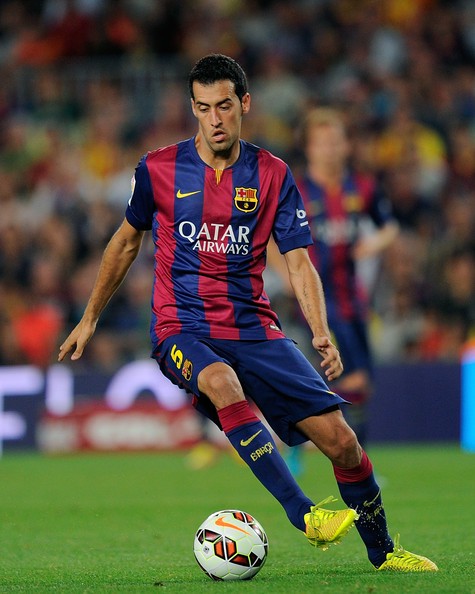 From the tactical point of view, I do not conceive the idea that a team does not have a defensive midfielder, a natural '5'. And in my team I will place the best of all history: Sergio Busquets. If you do not understand the importance of Busquets, let me tell you that you do not understand anything about this sport. It can be said that Sergio's work is reduced to only two things: stealing balls and passing the ball. The problem is that Spanish executes them perfectly, there is no one better than him in this. Busquets has the characteristic of getting between the two centers so that they can cover the gaps left by the side when launching the attack, providing greater defensive strength to the team; but at the same time, this delayed position that assumes allows him to give clean exit to the equipment with controlled ball. The work of Busquets, although invisible on many occasions, is indispensable.

Attacking midfielder: Andrés Iniesta.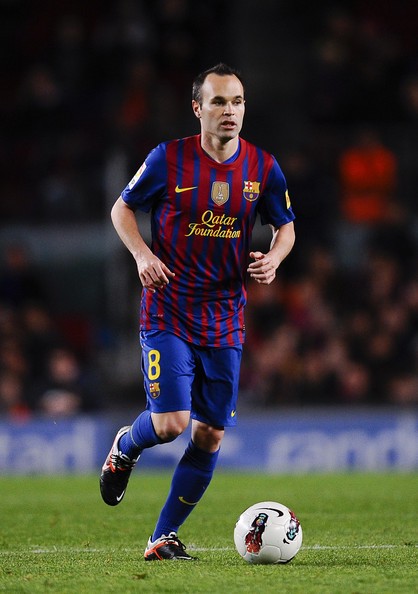 Don Andrés Iniesta, simply the football player model that I would like to be. Talented, calm, technical, quiet, skillful, elegant ... Don Andrés always preferred to talk with the ball on his feet, and there was no one to beat him. Iniesta is a legend of this sport, the best Spanish player of all time and my second favorite football player of all history.

Attacking midfielder: Ronaldinho.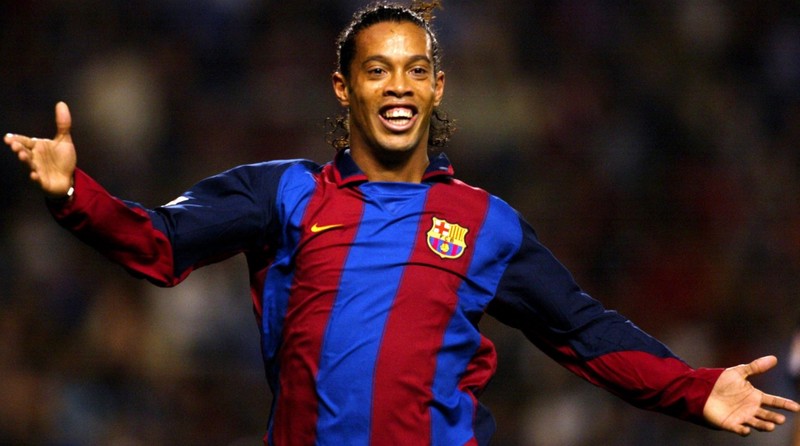 Well, what to say about this mega crack ... his football was pure magic. Dinho is probably the most spectacular player I have ever seen, he was the one who taught me that joy should always predominate in football. And although it is true that he was only 3 years at the highest level, what he did during those 3 years was so spectacular and never seen before, that even today we continue talking with amazement of the magic tricks he did with the ball and we will continue talking about him while the ball is still round.

Right Winger: Lionel Messi.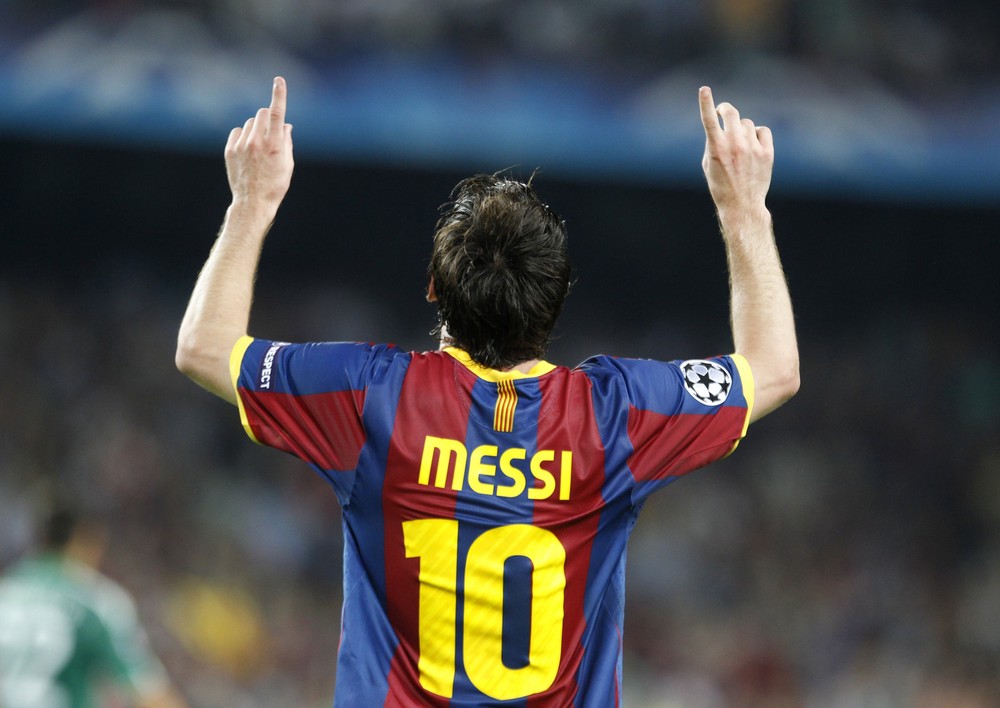 G.O.A.T.
Left Winger: Cristiano Ronaldo.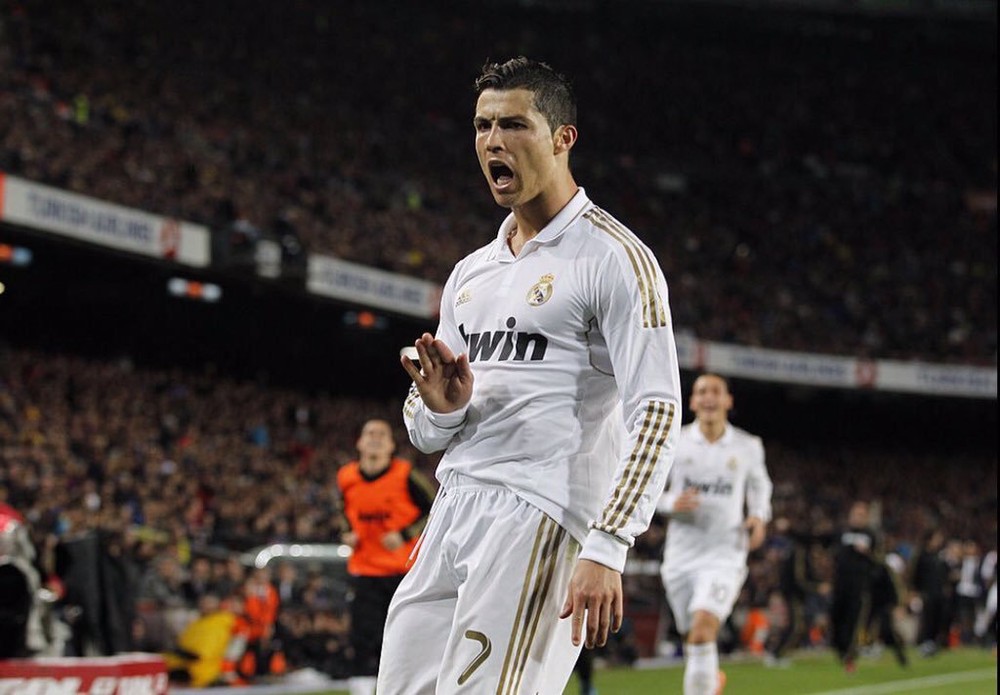 Cristiano is an impressive player and anyone who does not recognize how great his legend has become and who is undoubtedly one of the best players in history, is because he does not know anything about this sport. The records and figures of goals that the Portuguese has established throughout his formidable and successful career are simply unrepeatable and insurmountable. Cristiano Ronaldo is the best scorer in the history of football; besides being the most hardworking and disciplined soccer player that could have existed, something that has allowed him to reach similar levels of performance. He is an example and model for anyone who wants to be someone in football.

Centre forward: Thierry Henry.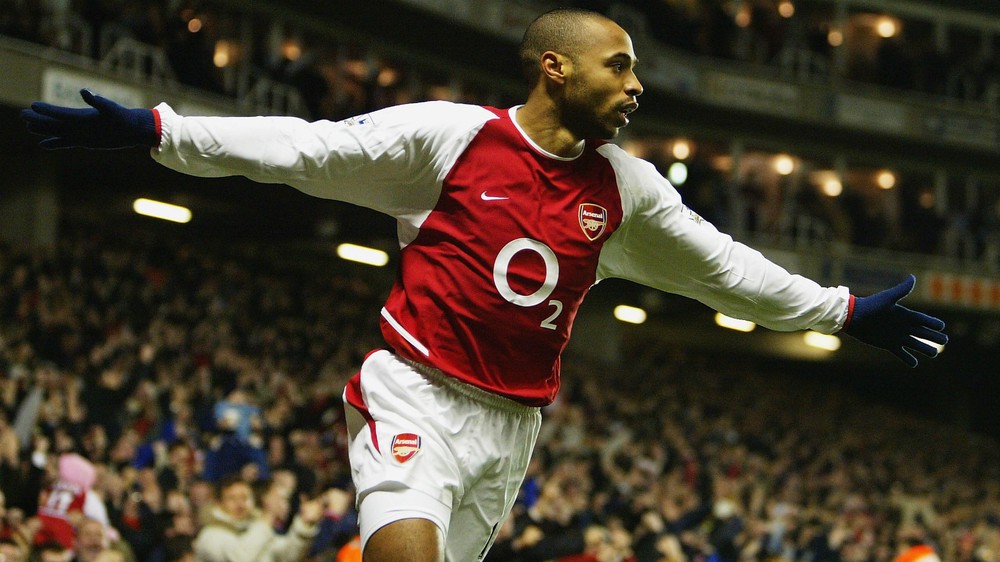 Henry was a football player that I loved and to which football owed at least one golden ball. The Frenchman was, without a doubt, the best striker of his generation. Able to make goals of all shapes and colors, he got tired of breaking the Premier League nets. Honestly I am honored to have been able to see a striker of such technical quality and with such a goalscoring ability at his best.

Coach: Carlo Ancelotti.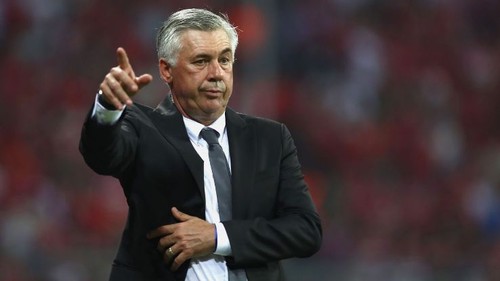 I've seen great coaches, but none I like as much as Carlo Ancelotti. I think that philosophy of "quiet leadership" is the best way to manage a template and this has been shown by the great players he has directed. Ancelotti is one of those coaches who do not believe that he invented football, but simply limits himself to doing the best for his team adapting to the players he has, always prioritizing a solid defense and a purposeful and showy game. In addition, having triumphed in each of the clubs where you have passed is a guarantee that weighs a lot.