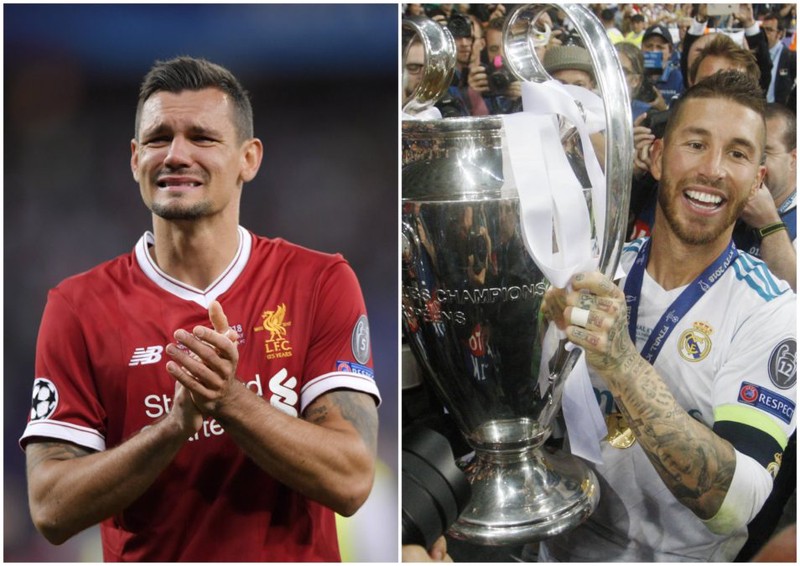 A few days ago I spoke about Sergio Ramos and how badly the statements are given; however in the last few weeks another player has jumped into the fray also for his unfortunate statements. It is Liverpool's center back, the croatian Dejan Lovren.
"Dejan who?", You must be asking yourself and rightly so, because the truth is that Lovren is not anyone in the world of football. Well, being fair had its moment under the spotlights after playing the UEFA Champions League final with Liverpool and a month later, playing World Cup Final with Croatia. But it seems that the Croatian is angry because his time has passed and he is looking for his 5 minutes of fame after starting a meaningless war against Sergio Ramos. In an interview for a YouTube channel, Lovren out of nowhere launched attacks against the andalusian and left us several little pearls that are simply laughable:
"I came with Liverpool to the Champions League final and with Croatia to the World Cup final. I think that people should recognize that I am one of the best defenders in the world, they talk nonsense. Sometimes I do not deserve all the hate I get. If you notice, Ramos makes many more mistakes than me, but he plays for Real Madrid. When you fail, you win 5-1 or 5-2 and nobody cares about the error. I have bad luck because when I fail it is 1-0 and we have lost".
Lovren, do you know why your own fans criticize you so much? Because you are a terrible defender! When I saw these lamentable statements of the croatian I could not do anything but laugh and pity him because surely he must suffer some mental problem.
The truth is that when I think of the best defenders in the world, the last name that comes to mind is that of Dejan Lovren. It is enough to see any of his games with Liverpool to see their defensive disasters that hurt the team. Karius and he were a dynamic duo expert in stealing points from Liverpool.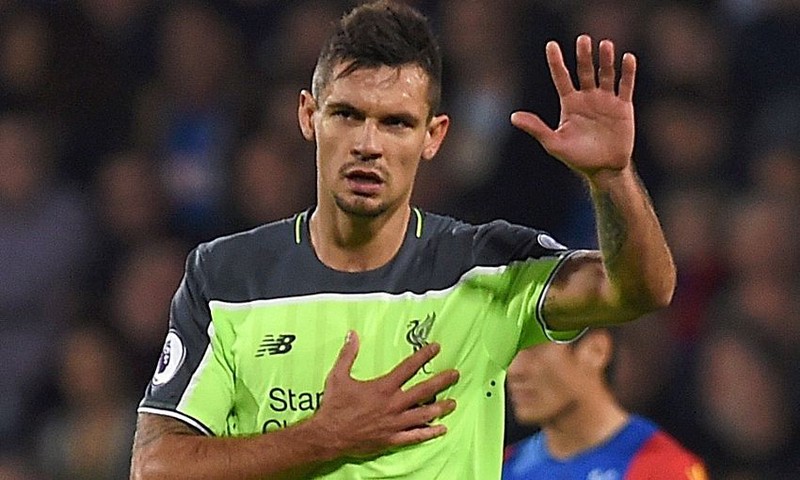 Lovren is slow, does not mark well, does not cut balls cleanly, arrives at the wrong time, does not make good coverage. Of course, he wins almost all the air balls, but that's because he measures almost two meters. It would have to be really bad to not win any header. Also, if Liverpool reached the final of the Champions League it is because in the winter market they deigned to buy a decent defender like Virgil van Dijk, who covered the gaps of the 'red' defense and makes look good to his partner.
The worst thing about all this is that not only is it enough for him to self-name himself as one of the best in the world, but he also compares himself with one of the best center backs of our generation, Sergio Ramos. The truth is that if Lovren wants to talk about Sergio Ramos or almost any first level defender, first he should wash his mouth with an industrial soap.
And although it is true that Sergio Ramos is far from being a great center back, it is 1000 times better than Lovren could dream of being; because in the midst of his madness and mistakes, he always leaves everything on the pitch and compensates for his lack of talent with a lot of punch, courage, sacrifice and determination, always appearing when his team needs him most in defense and attack.
And I think that Lovren's dream of showing his theory that he would be the best in the world in Real Madrid will not be able to be fulfilled, because no European top-level team would look at a player as disastrous as he is. Dejan has to thank life and the gods of football that Liverpool signed him before the arrival of Klopp, before Liverpool returned to the European spotlight and that no other defender really trusted that project, because if Liverpool in these conditions I would have had the opportunity to sign him, they would hardly do it.
Almost that was a matter of chance: a good season in a mediocre club in a league where no one knows how to defend and a club mired in misfortune was fixed on him. And now that he enjoys the honeys of success thanks to the great collective armed by Klopp, the croatian wants to deify and attribute merits that never in his life was or will be close to deserve. I would advise him not to get too attached to Anfield Road, because at the first opportunity Klopp has, he will clean the team, just like he did with Karius.
And we already know how Sergio Ramos is, who when questioned in the concentration of the Spanish National Team due to Lovren's statements, did not hesitate to respond with almost prophetic words:
"I said it the last time, there are people who speak because of their frustration or other reasons. I will not be the one to answer because the time puts everyone in their place, the people who want to win three newspaper covers or three newscasts. That they earn their name by talking in the field and not talking about anyone else".
Said and done. Yesterday in the match of England vs Croatia corresponding to the last matchday of the UEFA Nations League, the Croatian team ended up consummating their descent to the B League. The funny thing is that Croatia was winning 0-1 at Wembley; However, as a whole, England managed to overcome in the last minutes thanks to two defensive mistakes, whose? The culprit could not be other than Dejan Lovren, "the best defender in the world".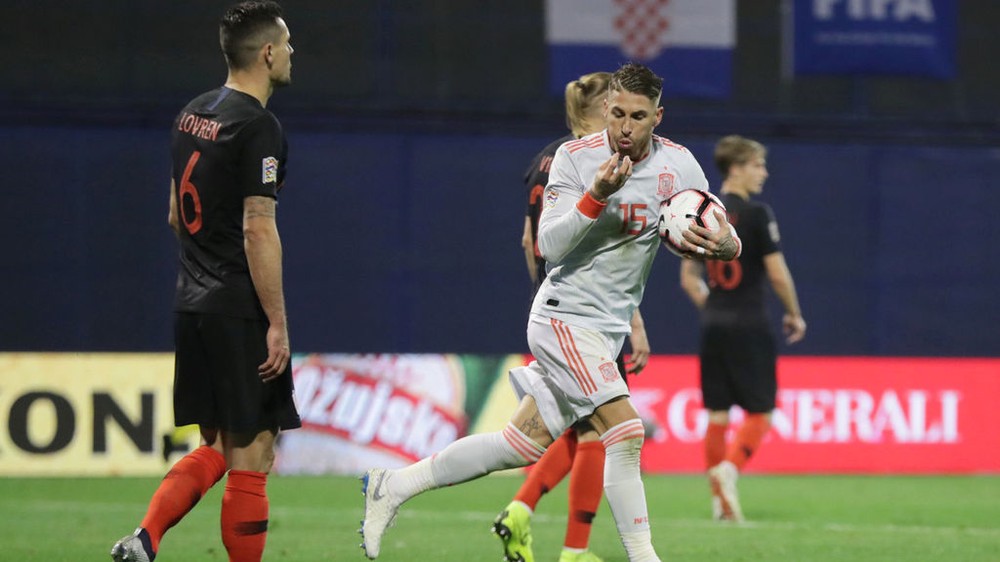 In the first goal of England Lovren did not clear the ball after a throw-in long and Lingard could score at pleasure. The Liverpool central defender was left out of the game. Evidently, it was not. A few minutes later, a free-kick was connected by Harry Kane who escaped the mark of ... you know who, you do not need to mention it. A hit of humiliating reality for the Croatian after having boasted all these days filling his mouth boasting to be better than Sergio Ramos, when he is not even the best defender of his team. And prepare, because it's only a matter of time before Joe Gomez eats the job.
Dejan Lovren tried to find his 5 minutes of fame at the rib of Sergio Ramos and the shot went wide. When I see this kind of thing, I can not help but laugh. And what gives me more laughter is that Lovren really believed what he was saying. Poor deluded. Its time has passed, it's only a matter of months before anyone else remembers his name. The Croatian will only become an anecdote, it is one of those curiosities mentioned by the commentators during the broadcasts, in the player who lost the Champions League Final and the World Cup in the same year; When they talk about him they will only remember his mistakes, his unfortunate statements and the terrible defender he was.